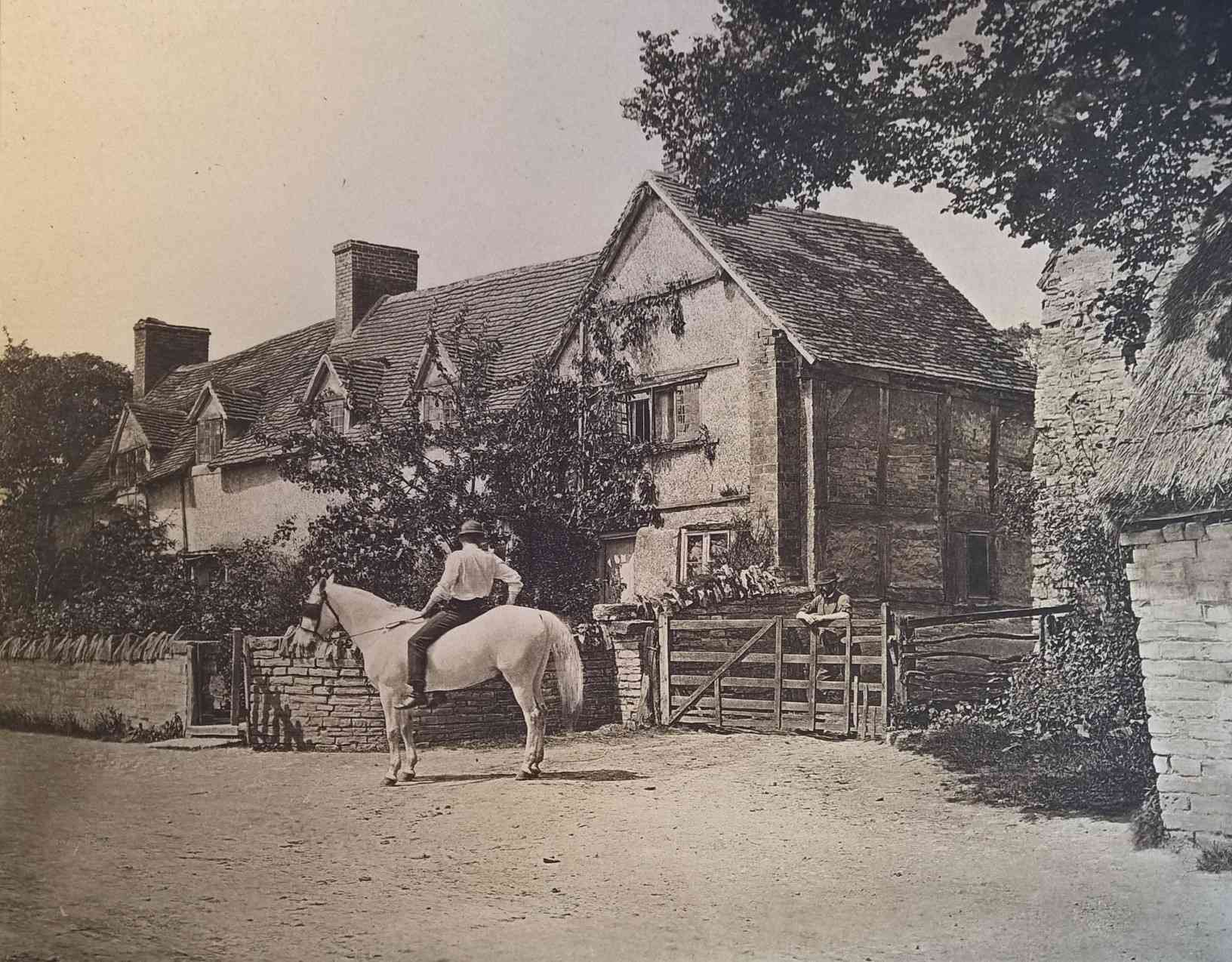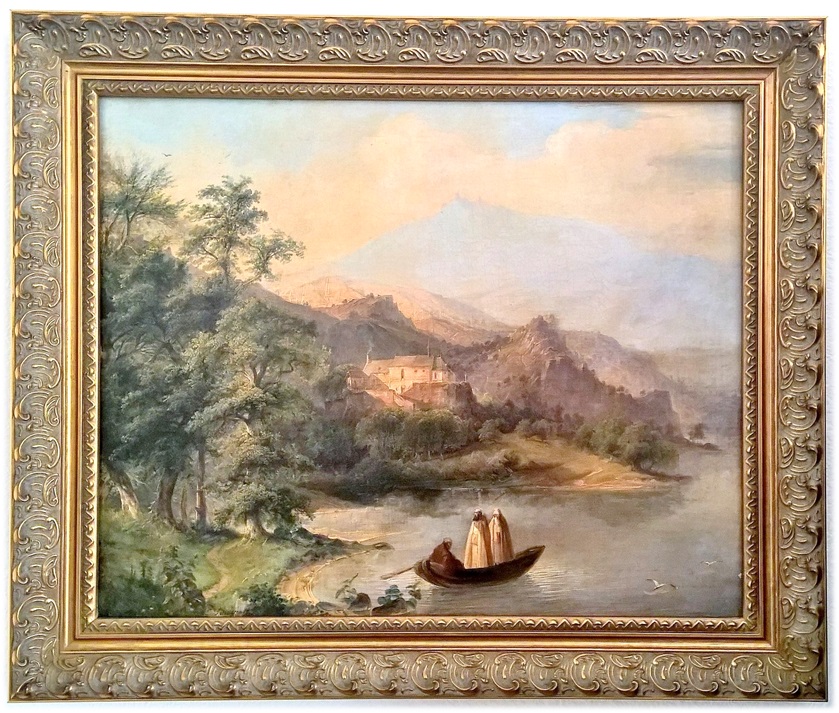 The Rhine romanticism was the interpretation of the landscape conditions and history of the German Rhine Valley in the cultural-historical period of the romanticism, by the end of the 18th century until the late 19th century and was continued in all forms of art expression.
Born in Aachen, German Romanticist Caspar Johann Nepomuk Scheuren is most frequently associated with the Düsseldorf School of painting - following in the footsteps of the great German Romantic painter Caspar David Friedrich. The present oil painting is a nice example of Scheuren's work that tucked monks within the landscape. While Friedrich often emphasized the sublime power of the natural world and humanity's powerlessness within it, here Scheuren affirms the harmony between man and nature.
'The Return of the Monks', 1836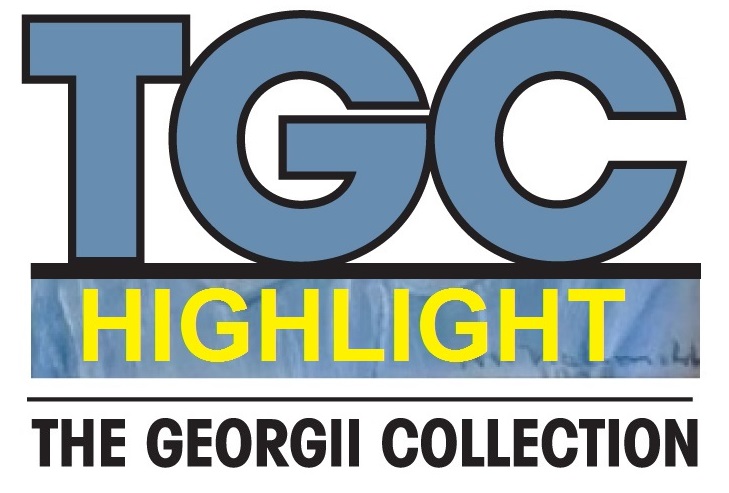 William Bradley Lamond (1857-1924) was a Scottish painter, born at Newtyle near Dundee, Angus. He had no formal art training and worked for the Caledonian Railway company for many years. He initially specialized in portraits and later worked on landscapes which have been described as "vigorous impressionistic scenes in oil - with a strong use of colour". He was elected a member of the Royal Society of British Artists in 1906, and exhibited at the Royal Academy, Royal Scottish Academy and Glasgow Institute of the Fine Arts. This 'Highland Loch Landscape' represents one of his early works.
William Bradley Lamond
Scottish, 1857–1924
'Highland Loch',
ca. 1880
Oil on Canvas
Carl Ebert was one of the most important South German landscape painters. He was born in 1821 in Stuttgart and studied there at the Academy of Fine Arts. In 1846 he went to Munich where he started working with Eduard Schleich and Carl Spitzweg. It was during his time in Munich when he became solely focused on landscapes.
During travels in 1851 Ebert, Schleich and Spitzweg studied the Barbizon artists such as Camille Corot, Narcisse Diaz de la Peña and Jules Dupré. His landscapes then took a turn to focus more on the Barbizon's plein air style. Ebert became a lot more liberal with the brush - as shown here in his overwhelming and darker 'Mountain Cabin in Winter'. His work is shown in many South German museum such as the 'Neue Pinakothek' in Munich or in Biberach's town collections.


Carl Ebert
German, 1821–1885
'Mountain Cabin in Winter', ca. 1870
Oil on Canvas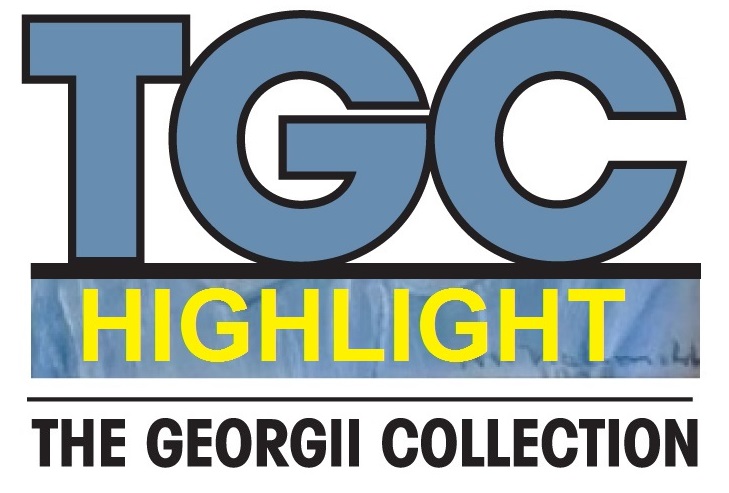 This skilful rendering of a group of mercenary soldiers was painted by Bavarian painter Anton Hoffmann . The 'Landsknechts' were colorful mercenary soldiers with a formidable reputation who became an important military force through late 15th- and 16th-century Europe. Consisting predominantly of German mercenary pikemen and supporting foot soldiers, they achieved the reputation for being the universal mercenaries of early modern Europe. What made the 'Landsknechts' so conspicuous was their elaborate dress, which they adopted from the Swiss, but later took to even more dramatic excess. From 1889 Hoffmann studied under Gabriel von Hackl and Wilhelm von Diez at the Munich Academy. From 1896 on, his works were frequently shown at the exhibitions in Munich's Glaspalast. Most of his paintings show motifs from the Thirty Years' War.

Anton Hoffmann
German, 1863-1938
'Resting Mercenaries', ca. 1899
Oil on Canvas
16 x 20in - (stretched on board)
TGC# 019-004





Harvey Ellis (October 17, 1852, Rochester, New York – January 2, 1904, Syracuse, New York) was a famous architect, perspective renderer and painter. He worked in New York, Minnesota and Missouri. Many of his paintings are on display at University of Rochester's Memorial Art Gallery. Ellis was deeply involved in the American Arts and Crafts movement. He spent the last months of his life in Syracuse, N.Y., working as an architect for Gustav Stickley. He contributed several architectural designs published in 1903 in The Craftsman, Stickley's monthly magazine. Shown here is an early watercolor of one of the architectural marvels, the Ulm Minster - painted during construction of its final steeple in 1890. Upon its completion the Minster was the tallest building in the world from 1890-1901.
Ulm Minster (German: Ulmer Münster) is a Lutheran church located in Ulm, Germany. Although sometimes referred to as Ulm Cathedral because of its great size, the church is not a cathedral as it has never been the seat of a bishop. Though the towers and all decorative elements are of stone masonry, attracting attention of the visitors, most of the walls, including the façades of the nave and choir, actually consist of visible brick. Therefore, the building is sometimes referred to as a brick church. The Gothic Minster, like Cologne Cathedral (Kölner Dom), was begun in 1377 but not completed until 1871. It is the tallest church in the world with a steeple measuring 161.5 metres (530 ft) and containing 768 steps. (Source: Wikipedia)
Harvey Clinton Ellis
American, 1852-1904
'Ulm Minster', 1876
Watercolor on Paper
7" x 10.5in
TGC# 019-008

The Hudson River School was a mid-19th century American art movement embodied by a group of landscape painters whose aesthetic vision was influenced by romanticism. The paintings for which the movement is named depict the Hudson River Valley and the surrounding area, including the Catskill, Adirondack, and the White Mountains; eventually works by the second generation of artists associated with the school expanded to include other locales in New England, the Maritimes, the American West, and South America.
Unknown Artist
Hudson River School, ca 1899
Oil on Board 15" x 20"
TGC# 019-007

Charles Gilbert Heathcote was born in England and was educated at Cambridge. He was travelling with his father abroad painting Egypt and other Middle Eastern scenes and he exhibited his work at the Peterborough School of Science and Art from 1874 to 1887. Charles completed over 500 watercolours during his lifetime and traveled to at least 22 countries. The majority of his works are on familiar ground throughout the British Isles and Ireland visiting various outposts of the Heathcote family such as Dunvegan Castle in the Isle of Skye. Virtually every watercolor was painted en plein air. An exhibition of his works was held in the United States from July 1-August 12, 1984 in Memphis, Tennessee at the Dixon Gallery and Gardens. A comprehensive catalogue was published for the exhibition in 1984 by the show curator, Cora S. Dobson.
Charles Gilbert Heathcote
'Heidelberg Castle and the Neckar River',
1866
Watercolor on Paper
TGC# 019-009

Photogravure is an intaglio printmaking or photo-mechanical process whereby a copper plate is coated with a light-sensitive gelatin tissue which had been exposed to a film positive, and then etched, resulting in a high quality intaglio print that can reproduce the detail and continuous tones of a photograph.
'The Homes and Haunts of Shakespeare' was first published by Scribner's Sons in 1892 and is illustrated by 15 plates in watercolor, 45 full page photogravures, and more than 150 letterpress illustrations.
A full example is displayed at The Art Institute of Chicago.
James Leon Williams grew up in Maine and at the age of 35 for reasons of health moved to London where he practiced his profession of dentistry for the next twenty years. He spent four summers in Stratford-on-Avon making the photographs for 'Homes and Haunts'. His work is influenced by P. H. Emerson.
James Leon Williams
British, 1852-1932
'Crabbed Age and Youth'
in: 'The Homes and Haunts of Shakespeare', 1894
Photogravure 8" x 10"
TGC# 019-005

James Leon Williams
British, 1852-1932
'Mary Arden's Cottage'
in: 'The Homes and Haunts of Shakespeare', 1894
Photogravure 8" x 10"
TGC# 019-006