Hans Rudolf Richter
Austrian, 1920-
'The Judge', ca. 1950
Oil on Canvas
12 x 16in
TGC# 076-001
Hans Rudolf Richter
Austrian, 1920-
'The Scientist', ca. 1950
Oil on Canvas
8 x 10in
TGC# 076-004
Hans Rudolf Richter
Austrian, 1920-
'The Barrister', ca. 1950
Oil on Canvas
12 x 16in
TGC# 076-003
Hans Rudolf Richter
Austrian, 1920-
'The Sales Clerk', ca. 1950
Oil on Canvas
12 x 16in
TGC# 076-002




Léon Noireaut
French, 1890-1960
'Elisabeth Baro', 1930
Oil on Board
17 x 21in
TGC# 076-005

M Wakenight
British, 20th century
'Little Girl in Blue Dress', 1938
Oil on Canvas
8 x 10in
TGC# 076-006

P Richard Eichman
American, 1940-2001
'Girl Portrait', ca. 1975
Oil on Canvas
5 x 7in
TGC# 076-021

Willy Baumgartner
Swiss, 1919-1997
'Girl in Red Dress', ca. 1950
Oil on Canvas
18 x 24in
TGC# 076-012




Thomas Lincoln
American, 20th century
'Girl in Yellow Dress', ca. 1940
Oil on Board
18 x 22in
TGC# 076-008
Unknown Artist
American, 20th century
'Boy in White Shirt', ca. 1945
Oil on Canvas
16 x 20in
TGC# 076-009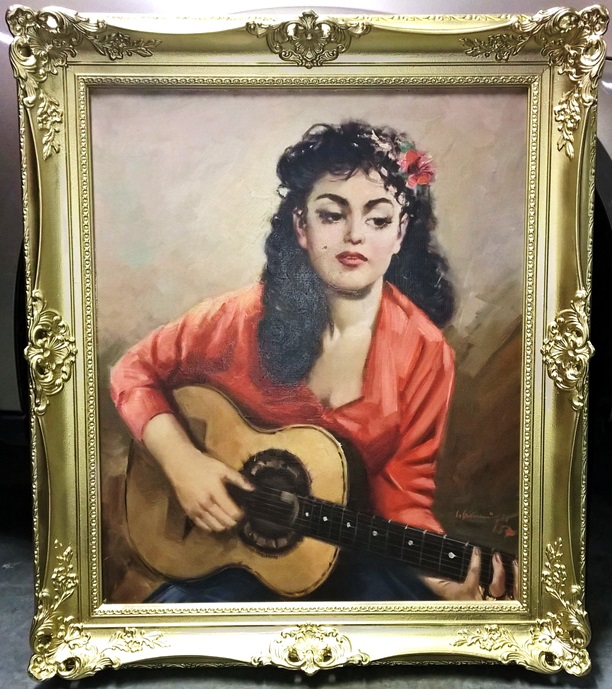 Marie Rollé
Swiss, 1865-1942 (attrib.)
'Girl with White Hairbow', ca. 1925
7 x 9in
TGC# 076-018
Gottlieb Wenger
Swiss, 1863-1944 (attrib.)
'Boy in a Sailor's Uniform', 1925
Oil on Canvas
9 x 11in
TGC# 076-019






Oswald Zimmer
German, 1858-1939
'Dancing Couple in the Black Forest', 1938
Oil on Canvas
10 x 14in
TGC# 076-013
Unknown Artist
American, 20th century
'Grandmother with Child', ca. 1975
Oil on Board
14 x 18in
TGC# 076-015
Dorothy Milliner
American, 1921-2015
'Lady in Yellow', 1990
Oil on Canvas
16 x 20in
TGC# 076-011

David Immerman
American, 1911-2003
'Alan Batkin, age: 5'
'(Stanley & Selma Batkin son Alan)', 1947
Oil on Canvas
16 x 20in
TGC# 076-022






A. Fanunzi
American, 20th century
'Lady in blue dress', ca. 1955
Oil on Canvas
24 x 30in
TGC# 076-014

Robert Blanchard
American, 1914-1993
'Older Man in Pondering Position', ca. 1965
Oil on Board
24 x 32in
TGC# 076-023

Helmut Breuninger
German, 1921-1998
'The Guitar Player', 1957
Oil on Canvas
20 x 24in
TGC# 076-007

Sean Wu
American, contemporary
'Portrait of a girl', 2016
Oil on Canvas
9 x 12in
TGC# 076-020

Bonnie Silva
American, 20th Century
'Listen In', ca. 1985
Oil on Canvas
16 x 20in
TGC# 076-010

Sergio Enriquez
American, born 1964
'A Young Woman's Portrait', 2015
Oil on Canvas
16 x 20in
TGC# 076-016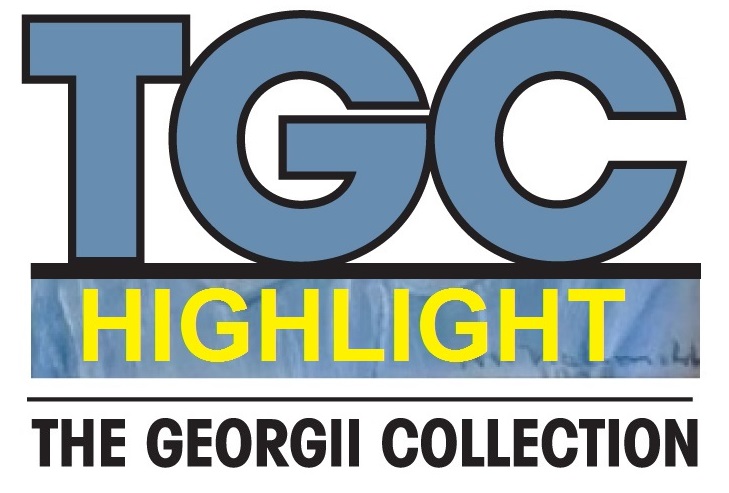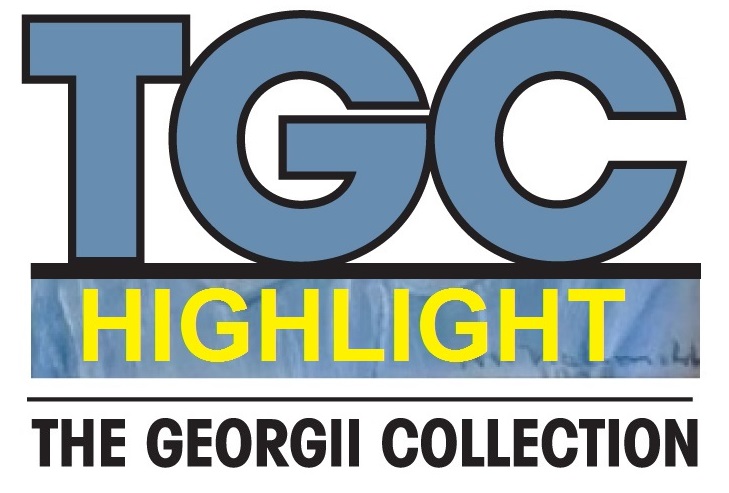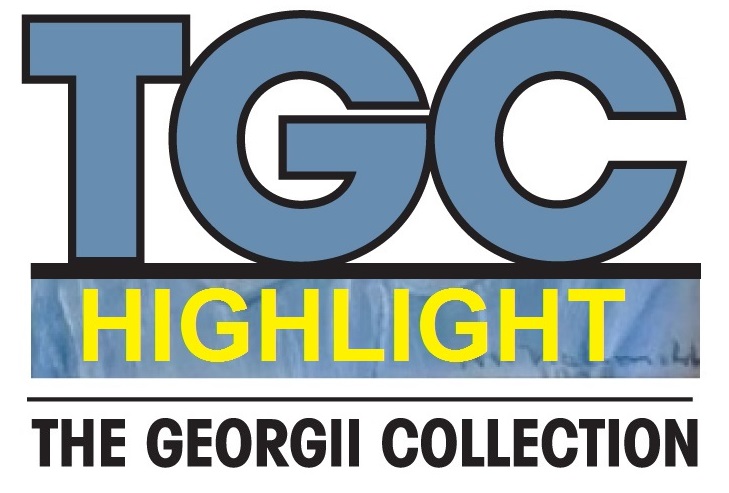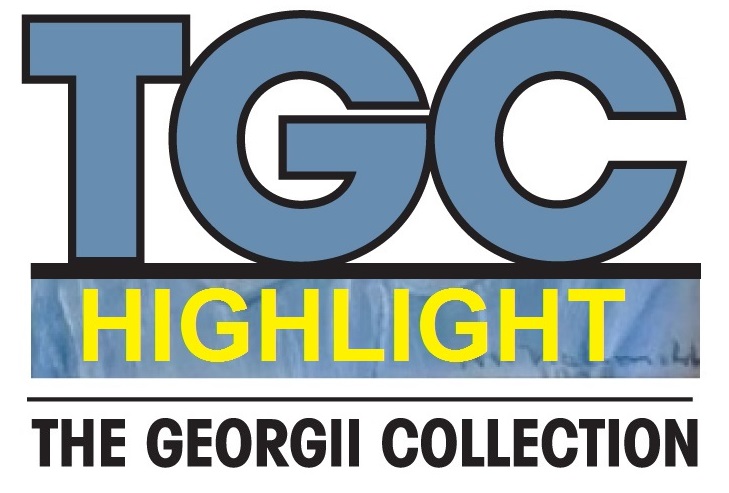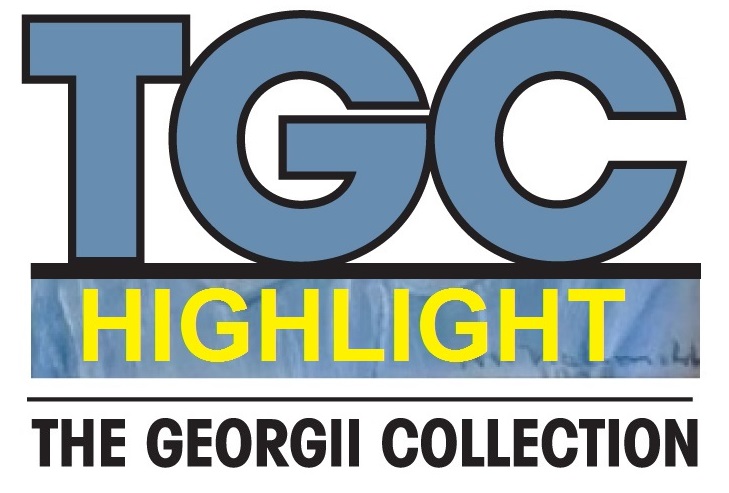 Léon Noireaut studied at the École Nationale Supérieure des Beaux-Arts in Paris until World War I. After the war he lived in Mannheim, Germany from 1919-1939 where the present portrait of his wife Elisabeth was created in 1930. He had married Elisabeth Baro in 1928 in Paris. Sources write of the many hardships and setbacks that the couple had to endure before and during World War II - such as the loss of their home in Neuostheim. Noireaut later settled in Paris-Vincennes.
'Elisabeth Baro' is listed as No 61 in Noireaut's catalog of works.
The human face is one of the most natural of subjects. From ancient times to the present, artists and their models have engaged in the dynamic interaction that defines the art of the portrait. And what viewer has not considered how a portrait fails or succeeds to capture the physical features, spirit, or personality of the model?
How is a portrait more than just a likeness? Can a portrait reveal elements of character, identity, and personality? And what is the effect when that portrait is rendered according to certain rules of color and methods of brushwork?
Impressionism, "the dazzling new school of art that burst upon Paris and the world in the early 1870s", specialized predominantly in landscape and genre painting, rather than portrait art. Even so, Impressionist painters managed to produce a wealth of figure drawing (eg. by Edgar Degas, in pastels, crayon and chalks) and figure painting as well as a number of famous portraits.
M. Wakenight's portrait of a little girl from Celle, Germany is well executed and one of the highlights in this collection.
According to the 'Baltimore Sun' P. Richard Eichman was "Maryland's first small-town poet laureate who chronicled in verse the life and foibles of the Carroll County village of Union Bridge". In 1999 he was designated poet laureate of Union Bridge by the Town Council. Eichman was also a musician and, as shown in the present work, a very talented portrait painter - influenced by the Ashcan School and Social Realsim.
Eichman was born in Frederick, MD and lived there his entire life in the frame house on East Thomas Street built by a great-uncle during World War I.
Source: 'Baltimore Sun', January 8th, 2001

Since the early days of the Swiss Society of Fine Arts in 1787 it was of utmost importance to promote local artists. The 18th century proved to be a particular highlight in Switzerland's cultural timeline as Salomon Gessner and Johann Heinrich Füssli became widely known in Europe for their lush and wild landscapes as well as religious paintings. In the middle of the 19th century the international realism started to influence Swiss art and artists such as Arnold Böcklin and Ferdinand Hodler became high quality representatives of this movement. Later on Segantini, Vallotton, Amiet, Giovanni and Augusto Giacometti (Alberto's father) established another peak in Swiss art.
Like in most places, after the year 1900 Swiss art buyers started to embrace the new and revolutionary French art movement. The Zürich Society of Fine Arts was able to exhibit (not actually own - due to financial restrictions) a rather large collection of Impressionist painters.
Willy Baumgartner (1919 Köniz-1997 Zürich) captures his 'Girl in Red Dress' in the tradition of Edouard Manet, the pivotal figure in the transition from Realism to Impressionism.
American Realism began as a reaction to and a rejection of Romanticism, with its emphasis on emotion, imagination, and the individual. The movement began in the 1800's but reached prominence and held sway from the end of the Civil War to around the end of the nineteenth century. The movement was centered in fiction, particularly the novel. It attempted fidelity to real life, or "actuality," in its representation. The realist concerns himself with the here and now, centering his work in his own time, dealing with common-place everyday events and people, and with the socio-political climate of his day.
Portrait artist Thomas Lincoln's painted the very detailed 'Girl in Yellow Dress' in southern California around the year 1940.
While realism in Western art was nothing new, as accurate presentation, nearly photographic, had been practiced as early as the Renaissance, the "new" realism eschewed any alteration from reality insisting instead on precise imitation. Subject matter was limited to the modern world and modern life. As in literature, works centered on the commonplace - lower class peasants and the urban working class, common people. Winslow Homer once said of his method, "I paint it exactly as it appears." French Realist Gustave Courbet may have said it better, "Everything that does not appear on the retina is outside the the domain of painting." Among the major practioners of American Realism in painting were: Homer, Thomas Eakins, William Michael Harnett, John Singer Sargent, and James Abbott McNeill Whistler.
Nevada based artist Bonnie Silva captured the essence of Realism in this ca. 1985 portrait of a girl during what appears to be a rehearsal at home - with Grandpa listening and Dad seemingly occupied with something behind the stage curtain ("Listen In, daddy").
Why the artist chose this unusual perspective remains unknown - but the viewer is reminded of an accidental camera snapshot of an everyday scene, of a photo that didn't quite make it into the photo album.

Dorothy M. Milliner was born in Spokane, Washington on September 4, 1921. She moved to Los Angeles, California as a young girl and lived in Granada Hills, California since 1958. She attended Chouinard Art Institute (now California Institute of the Arts) in the 1940s and worked in the aerospace industry designing and drawing engines and other engineering parts and machines. She was an accomplished artist working in oils, watercolor, acrylic, pen and ink, and silk screen. She also painted clothing and did needlework. She taught art classes in her home for 20 years before retiring in the 1980s. TGC purchased two Milliner paintings - this charming portrait of a 'Lady in Yellow' and a still life.

Helmut Breuninger was born 1921 in Düsseldorf and studied Graphic Design at Prof. Meier from 1937 to 1940 at the 'Technische Hochschule in Offenbach'. From 1940 to 1942 he went to the Städelsche Academy for Arts in Frankfurt where he studied Fine Arts at Prof. Plenk. After World War II he became 'obsessed' with the works of 17th Century Flemish Master Peter Paul Rubens. Within a few years his skill proved successful and - paired with continued studying of Rubens - his portraits and nudes became well known. In was in the mid 1950s when Breuninger painted two versions of the 'Guitar Player', one is part of TGC since 2014, the other version was recently sold in Wiesbaden.

Journeys to Antwerpen - where he spent a considerable amount of time - as well as Italy, Yugoslavia and the Hawaii also advanced him to become a good landscape artist. His late work can be described as Impressionist in nature. He died in Frankfurt in 1998 at the age of 77.

The Black Forest (German: Schwarzwald) is a great, forested mountain range in the state of Baden-Württemberg in southwestern Germany. It is bounded by the Rhine valley to the west and south.
Its rural beauty as well as the sense of tradition of its inhabitants had already attracted many artists in the 19th and early 20th centuries, whose works made the Black Forest famous the world over. Especially notable were Hans Thoma from Bernau and his fellow student, Rudolf Epp, who was sponsored by the Grand Duke of Baden, Frederick I. Both artists painted motifs from the Black Forest throughout their lives. The artist, J. Metzler, from Düsseldorf travelled through the Black Forest to paint his landscapes. The works of the Gutach artist colony around Wilhelm Hasemann were widely admire, their landscape and genre motifs capturing the character of the Black Forest. Like local author, Heinrich Hansjakob, they were part of a Baden folk costume movement.

Born in 1858 Oswald Zimmer follows this folk art tradition late in his life and masterfully captures a scene of a young dancing couple on canvas.
This charming portrait of a little girl is attributed to Swiss painter Marie Rollé who was - according to 'Dressler's Kunsthandbuch 1921' - member of the SFKV (Schweizerischer Freier Kunst Verein) or the Swiss secessionist movement. She studied in Bern with Paul Volmar (1832-1906) and in the Academie Julian in Paris but also with Bernhard Buttersack (1858-1925) in Munich. According to numerous sources she also mastered the art of printmaking in the first decade of the 20th century. The 'Girl with White Hairbow' shows significant damage to the canvas. Since the overall beauty of the artwork in its original frame is not compromised TGC decided to hold off on a restoration.

This 1925 portrait of a little boy in a sailor's unform (as it was custom for boys in European portraits during that period) was acquired from the same estate that contained the above painting from Marie Rollé. TGC research shows it was painted by Swiss artist Gottlieb Wenger. Both Rollé and Wenger were active in Bern during the same time when Ferdinand Hodler became one of Switzerland's best-known painters of the late 19th century.
In large format and similar in style to above shown Thomas Lincoln's girl portrait the Pennsylvania based artist A. Fanunzi follows with his rather striking 'Lady in blue dress' a tradition of American Realism that peaked in the early 20th century. Unfortunately the painting is damaged from decades old water exposure. A restoration project completed in April 2016 involved a cleaning and application of a varnish layer for future protection.
Another striking example of American Realism was added by TGC in February 2017 by artist David Immerman. Immerman was born on March 22, 1911 and lived in New Rochelle, Westchester County, New York. He was especially known for his portraits such as this example of a 5-year old boy named Alan Batkin.

Immerman paintings are very rarely available at auction - recent results showing a still life and a nude at Skinner's in Boston and a portrait by Cassidy's Galeries in Florida.
David Immerman died on July 25, 2003 at age 92.
Robert "Bob" Blanchard was born in Quincy, MA in 1914, and grew up in the Massachusetts area. He went to high school at Westboro High and learned to draw at the Worcester Art Museum. During WWII, Bob joined the Coast Guard in California and was later sent to work on films in support of the war effort with Disney. After the war Bob worked as an illustrator and Art Director for several publishing companies in NYC. He worked as Art Director for WDSU radio in New Orleans and for a TV station in Florida. Bob eventually returned to New York City where he worked for many years for Ballantine Books and eventually he settled in the Hudson Valley area where he had homes in Rosendale, High Falls and Stone Ridge. Bob painted for many years both while employed and late into his retirement. Bob passed in 1993 leaving his wife Winnie and his daughter Joanne.
The present work, a modernist portrait of a pondering man, was first auctioned from his estate in November 2015. During that auction some of his signature work was sold: an original bookcover for 'Fahrenheit 451' by Ray Bradbury, a modernist New York skyline as well as several abstract works and portraits.
Source: JMW Auctions, Kingston, NY

Unlike a traditional photographer a painter has the ability to edit a portrait to his/her liking. A portrait is therefore much more than just a faithful reflection of what is there in reality. And unlike the photographer's quick snapshot it is the longer lasting personal 'relationship' with the sitter/subject that makes a portrait so unique. As Aristotle stated, "The aim of Art is to present not the outward appearance of things, but their inner significance; for this, not the external manner and detail, constitutes true reality."
Source: Wikipedia
Sergio Enriquez
American, born 1964
'Blue Dress (Oil Sketch)', 2015
Oil on Canvas
16 x 20in
TGC# 076-017


Joan E. MacIntyre of Tryon, North Carolina specializes in painting horses, dogs and other animals in the traditional style. She attended Tyler School of Art, Temple University, Phoenix School of Art, and numerous workshops throughout her career. Joan is an Associate member of the American Academy of Equine Art. Her paintings have been published in The Thoroughbred of California; Chronicle of the Horse and the Western Horseman as featured articles and covers. Clients include the late George Getty III, Jacqueline Getty, P.K. Wrigley, Howard Koch, Telly Savalas and many European and national racing enthusiasts. Using the mediums of acrylic and oil the artist puts the viewer at the scene. Macintyre sees every horse and dog as an individual, their personality comes through the portrait. "When I do a portrait it is not just a representation of the subject, but an enjoyable piece of art." Macintyre has owned and raced Thoroughbreds, as well as shown Arabs and Staddlebreds.

Joan MacIntyre
American, born 1932
'Sam and Blue', 1973
Oil on Board
16 x 20 in
TGC# 076-025

An animal painter is an artist who specializes in the portrayal of animals. The OED dates the first express use of the term "animal painter" to the mid-18th century: by English physician, naturalist and writer John Berkenhout (1726-1791). From the early 20th century, wildlife artist became a more usual term for contemporary animal painters. Horses have appeared in works of art throughout history, frequently as depictions of the horse in battle. The horse appears less frequently in modern art partly because the horse is no longer significant either as a mode of transportation or as an implement of war. Most modern representations are of famous contemporary horses, artwork associated with horse racing, or artwork associated with the historic cowboy or Native American tradition of the American west. In the United Kingdom depictions of fox hunting and nostalgic rural scenes involving horses continue to be made.
Source: Wikipedia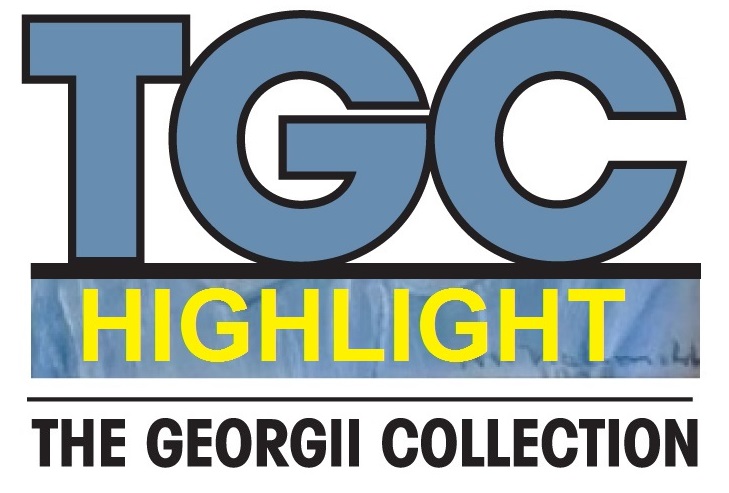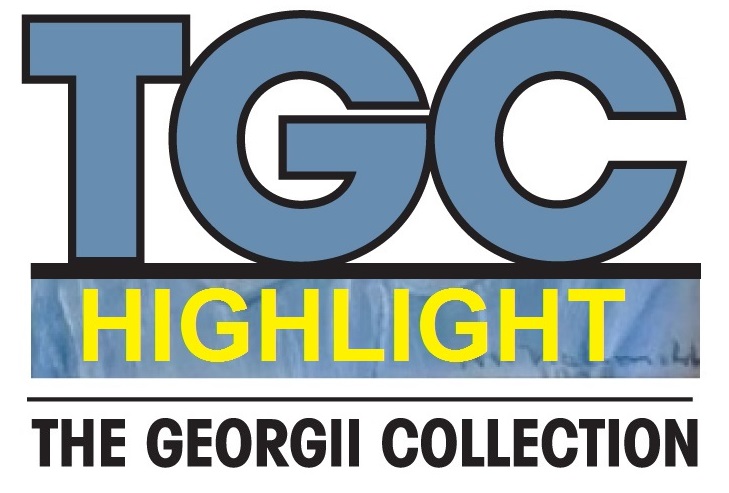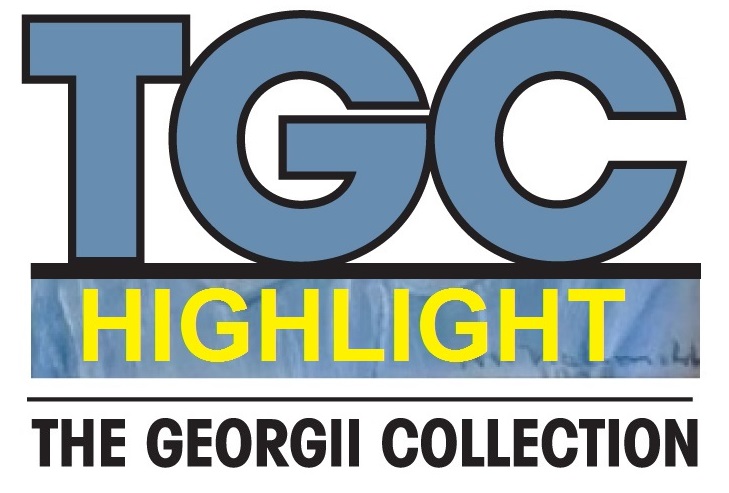 Hermann Richter lived and painted in California as a painter in the early part of the 20th century. He was born in Hamburg Germany, on July 29, 1875, came to the U.S. in 1927, and lived in California for 14 years during the Prohibition era. He was well known for his genre paintings. In 1935, Richter painted murals depicting genre scenes for San Francisco's oldest German restaurant Schroeder's. These murals can still be visited today at the restaurant on 240 Front Street in downtown. In 1939 he also painted several murals during the Golden Gate International Exposition (GGIE) on San Francisco's Treasure Island where he likely interacted with Diego Rivera. In this scene Richter portraits men playing cards in a Speakeasy during the Prohibition era. Hermann Richter passed away in San Diego on May 3, 1941.
Genre art is the pictorial representation in any of various media of scenes or events from everyday life, such as markets, domestic settings, interiors, parties, inn scenes, and street scenes.
Such representations (also called genre works, genre scenes, or genre views) may be realistic, imagined, or romanticized by the artist. Some variations of the term genre art specify the medium or type of visual work, as in genre painting, genre prints, genre photographs, and so on.
Rather confusingly, the normal meaning of genre, covering any particular combination of an artistic medium and a type of subject matter (as, for example, in the romance novel, is also used in the visual arts). Thus, genre works, especially when referring to the painting of the Dutch Golden Age and Flemish Baroque painting - the great periods of genre works—may also be used as an umbrella term for painting in various specialized categories such as still-life, marine painting, architectural painting and animal painting, as well as genre scenes proper where the emphasis is on human figures. Painting was divided into a hierarchy of genres, with history painting at the top, as the most difficult and therefore prestigious, and still life and architectural painting at the bottom. But history paintings are a genre in painting, not genre works.
Source: Wikipedia

Hermann Richter
German-American, 1875-1941
'The Card Sharks', ca 1932
Oil on Canvas
27 x 38in
TGC# 076-024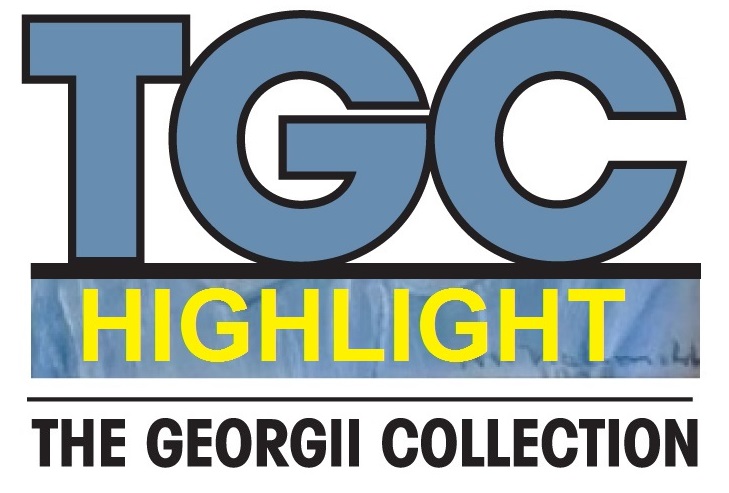 Shawna Chan
American, contemporary'
'Series of Portraits', 2011
14 x 18in
TGC# 076-026 & 076-027

"I'm Shawna, born and raised in Singapore, based in San Francisco. Work in Animation and Design, Educator in Color Theory and Design. My illustrations and mixed media art are inspired by my love for nature, botanicals, everyday life, blood and gore, as well as decorative art and childhood nostalgia. Education: MFA in Visual Development in Animation, BFA in Character Animation, Diploma in Digital Media Design. Founder of @BloodyGirlGang"
Source: Artists Website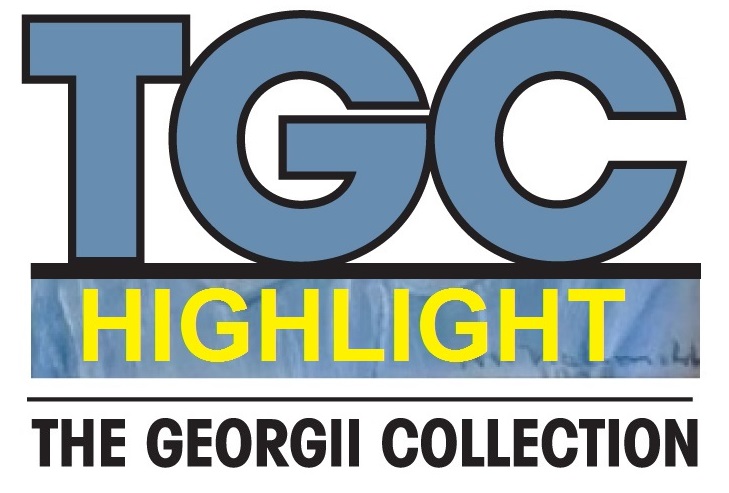 One of the highlights of TGC is Singapore-born artist Shawna Chan - who studied oil painting in Zhaoming Wu's class and created this couple of remarkable portraits alla prima in April 2011. More recently, Shawna was founder of the distinct 'Bloody Girl Gang', a well-known and successful activist art movement from San Francisco that focuses on 'girls supporting girls' and that 'illustrates the female experience'.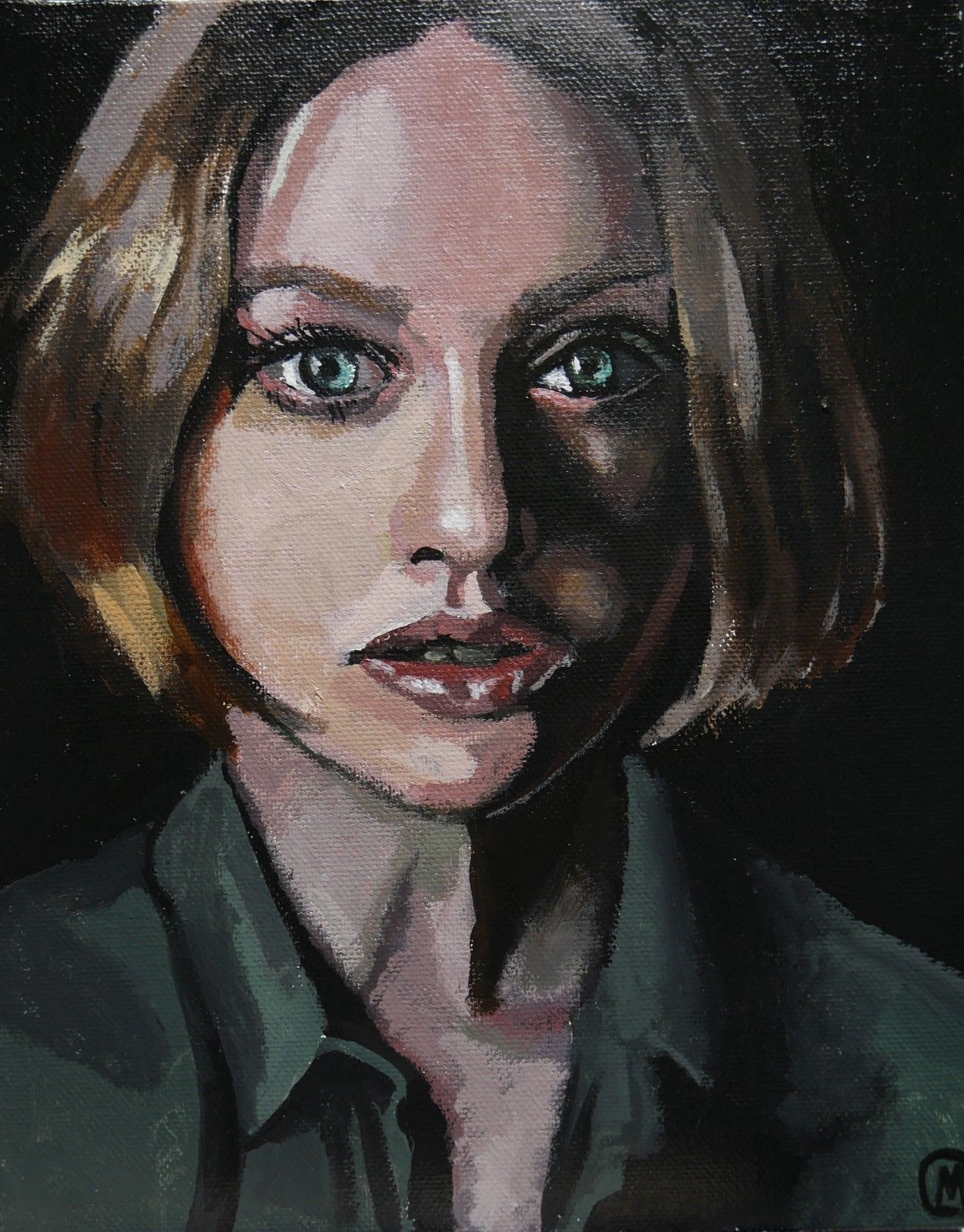 Martin Azari
American, contemporary
'Despair', 2018
Oil on Canvas
8 x 10in
TGC# 076-028

"I believe the most challenging thing for any artist is mastery of color. I believe in painting color precision is more important than drawing a likeness. You can get away with a lot when your colors are right. Even if the represented objects are crooked, skewed or just off, the brain of the viewer registers the image correctly. I have seen a lot of artists over the years and the majority of them cannot, or will not master this. I think with the advent of photography, realism has become more of a technical aspiration. In other words I personally cannot appropriate the time involved to render photo-realistically knowing a photo can capture the same effect. I think that is why the works of "painterly" artists are so popular now. Additionally with alla prima and plein-air painting an artist is able to capture the mood of something in the moment. In a multi-session realistic painting a lot of the time the fire of the original inspiration dies and it becomes laborious. Naturally part of the mastery lies in being able to get a likeness with minimal brush strokes and this is perhaps the hardest thing most artists will not come close to mastering. This is in fact something that i pride myself in my accomplishment as an artist." - Martin Azari

Martin Azari
American, contemporary
'Iris', 2018
Oil on Canvas
8 x 10in
TGC# 076-029

San Diego-based Martin Azari is an accomplished artist who received awards from many art exhibits and shows over the last 30 years. Only few of his fellow contempory colleagues share his wide range of skills that include his almost legendary impressionist-style portrait paintings. TGC is privileged to introduce two of his masterful oil paintings showing a crying girl in 'Despair' and the portrait of 'Iris'.
"Most of my (...) portrait paintings are created doing an under-painting in black and white, and then using liquin to glaze the color layers. Some of my paintings are done using impasto medium. Mostly I use Liquin Original because it maintains brush strokes and it dries very quickly and also dries to a gloss, instead of dulling the colors as they cure. When doing custom portraits or commissions I often do a black and white grisaille underpainting with CaCO3 (Calcium Carbonate) to build a terrain, and then glaze over it to get interesting textures like the old masters like Rembrandt and Velazquez (...)" - Martin Azari

Sean Wu currently lives in Potomac, Maryland. Since his childhood, painting has always been a lifelong passion. His painting portfolio includes portraits, landscapes, animals, and still-life. Originally starting as a painter focused around realism, he is now delving into the impressionist style. His painting manifests his passion of life, nature and inspiration.

Jean Terry
American, born 1950
'Self Portrait with teacup', 1992
Pastel on Paper
12 x 16 in
TGC# 076-031

Pastelist Jean Terry grew up on her family's farm in the Schoharie Valley area of rural New York. In addition to modeling a strong work ethic, her father also did an admirable job of leaving behind an artistic legacy: thousands of photographs he took of the Terry family and their farm. As an adult, Terry found that she, too, wanted to create an artistic legacy for her family and painted 'Upstate New York Farmstead', a series featuring more than 20 paintings depicting her family's rural farm life in the 1950s and 1960s. The present watercolor is a self portrait and was created prior to her legacy series.
Jean now lives in Lenexa, KS and has been showing her work at regional events such as the Wichita Center for the Arts.

Born in San Fernando, California in 1964 Sergio Enriquez showed an interest in drawing early on. After graduation he has since been dedicating his life to art. Enriquez is a student of many great artists from the past such as Leonardo da Vinci, Raphael, Michelangelo, Rubens, and many others throughout history up until the 19th century Academics and Impressionists. Mr Enriquez believes art should be timeless, unique, profound, and very beautiful to look at. His 'Young Woman's Portrait' was completed alla prima style.
Source: Artist's Statement


Loli Lilian Vann
American, 1913-1999
'Three Generations at Window Table', 1989
Oil on Canvas
20 x 24 in
TGC# 076-107

Born in Chicago on Jan. 7, 1913, Loli Vann (née Lilian Finkelstein) grew up in the Windy City and studied at the AIC. After her marriage in 1935 to artist Oscar Van Young (1906-1993), she moved to southern California in 1940. Loli worked for many years as the editor of a journal published by the American Brotherhood for the Blind, and later as an executive secretary for the Labor Commissioner of the State of California. During the 1940s she honed her skill and specialized in mother and child themes but later diversified her subject matter. She lived in Los Angeles until 1995 and then moved to San Diego where she died on Feb. 6, 1999. Loli's work is preserved by the Smithsonian Institution's Archives of American Art at the Huntington Library.
Exhibitions:
Art Institute of Chicago, 1938-41; LACMA, 1941, 1943, 1944 (prize), 1945; Denver Museum, 1943; Calif. WC Society, 1943-45; SFMA, 1944; Santa Barbara Museum, 1944;
LA AA, 1944-46; Oakland Art Gallery, 1945; Pasadena Art Inst., 1945; Laguna Beach AA, 1945; CPLH, 1946; City Hall (LA), 1951; Glendale Public Library, 1960 (solo)
Sources: Edan Hughes, "Artists in California, 1786-1940" & Oscar Van Young biography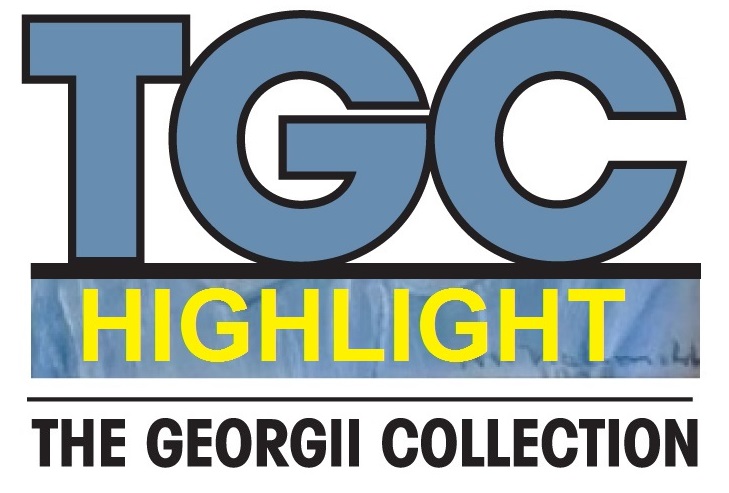 Hans Rudolf Richter
Austrian, 1920-
'The Musician', ca. 1950
Oil on Canvas
8 x 10in
TGC# 076-106
Hans Rudolf Richter
Austrian, 1920-
'The Gardener', ca. 1950
Oil on Canvas
8 x 10in
TGC# 076-105
Hans Rudolf Richter was born in Vienna, Austria in 1920. He was known for his masterful execution of an extensive series of romanticist portraits showing different professions. Richter attended the Vienna Academy of Fine Arts from 1945-1948 and later successfully focused on said portraits, still lifes and genre paintings in the tradition of Carl Spitzweg.

Hans Rudolf Richter, ca. 1972