Scenes of 1960's Washington D.C. by James Francis O'Brien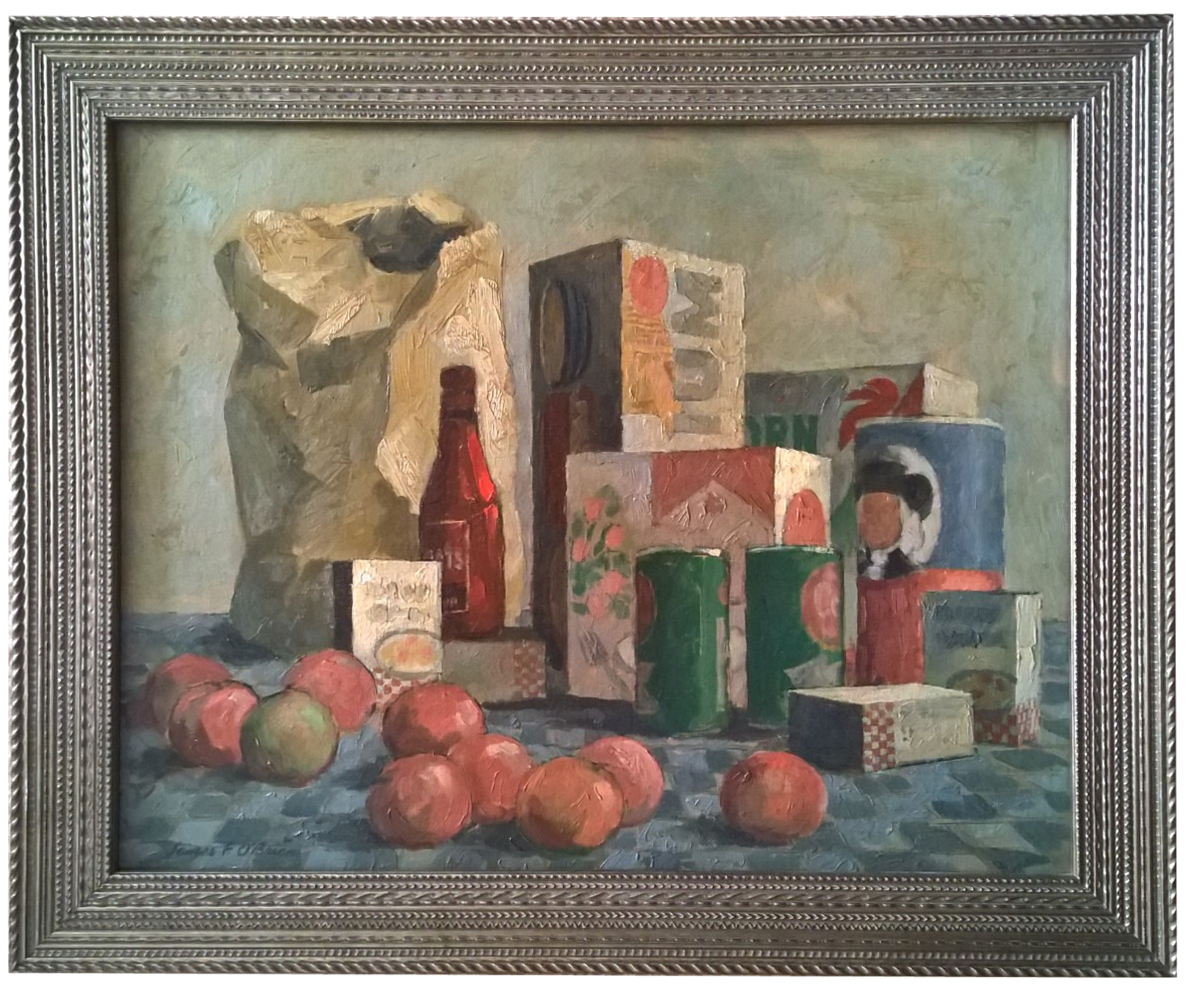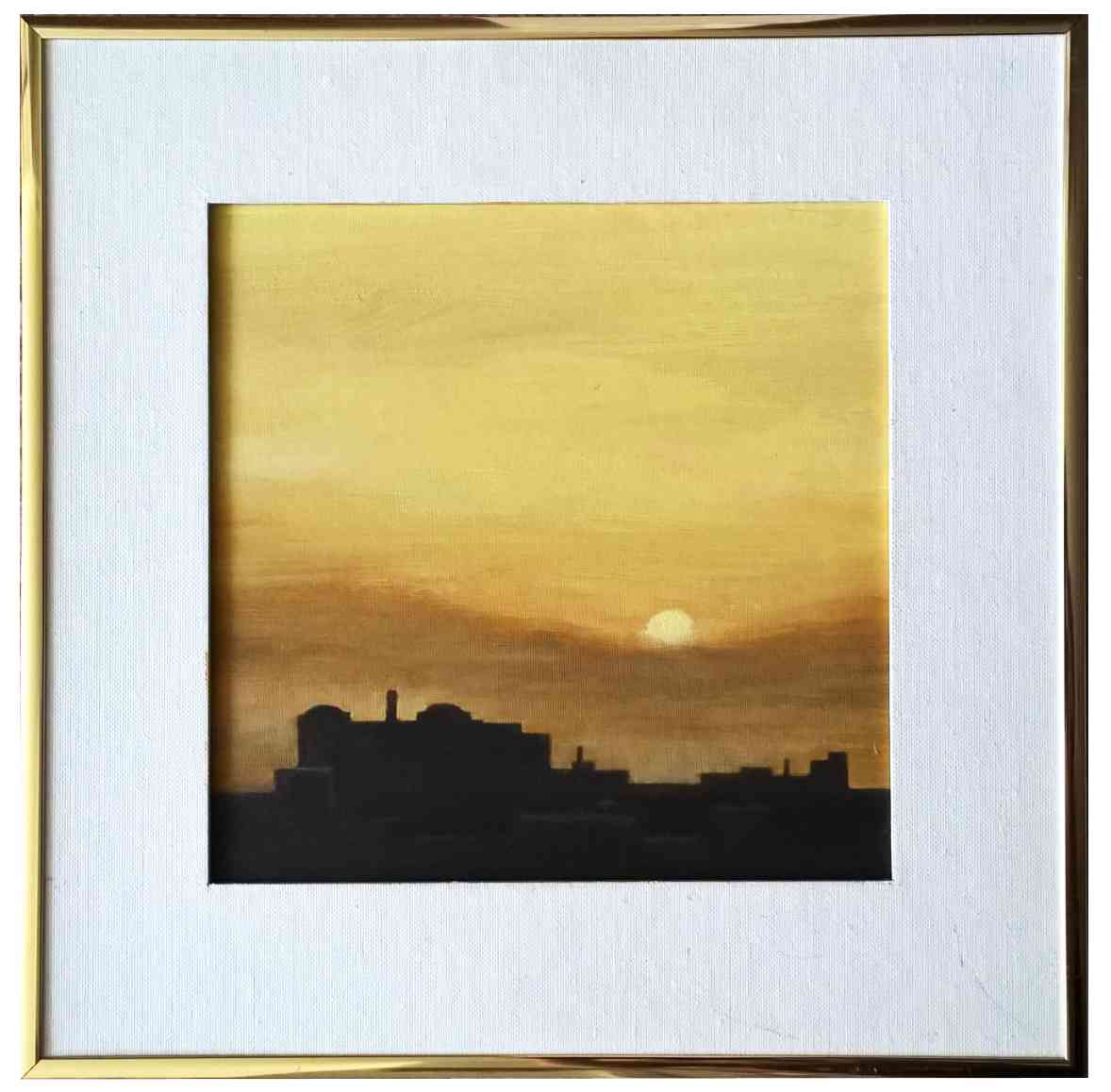 James Francis O'Brien was active and lived in Washington D.C., Maryland and Massachusetts. O'Brien is mostly known for street scenes and cityscapes of Washington D.C. Born in Newtonville, MA, O'Brien exhibited a love of drawing and painting from a very early age. As a high school student, he took all possible elective courses in art and technical drawing. He supplemented this study with evening courses at M.I.T. Following his move to Washington, DC as a young man, he enrolled in the Washington Workshop of the Arts. WWA, like the Art Students League in New York City, was a school in which all the classes were taught by a rotating roster of professional artists. During WW II, his technical artistic training served his country well when he was put to work as a map maker. He married in 1945.
Source: Askart
'Old Building next to Modern Office', 1963

'3 Spire Row Houses', ca. 1963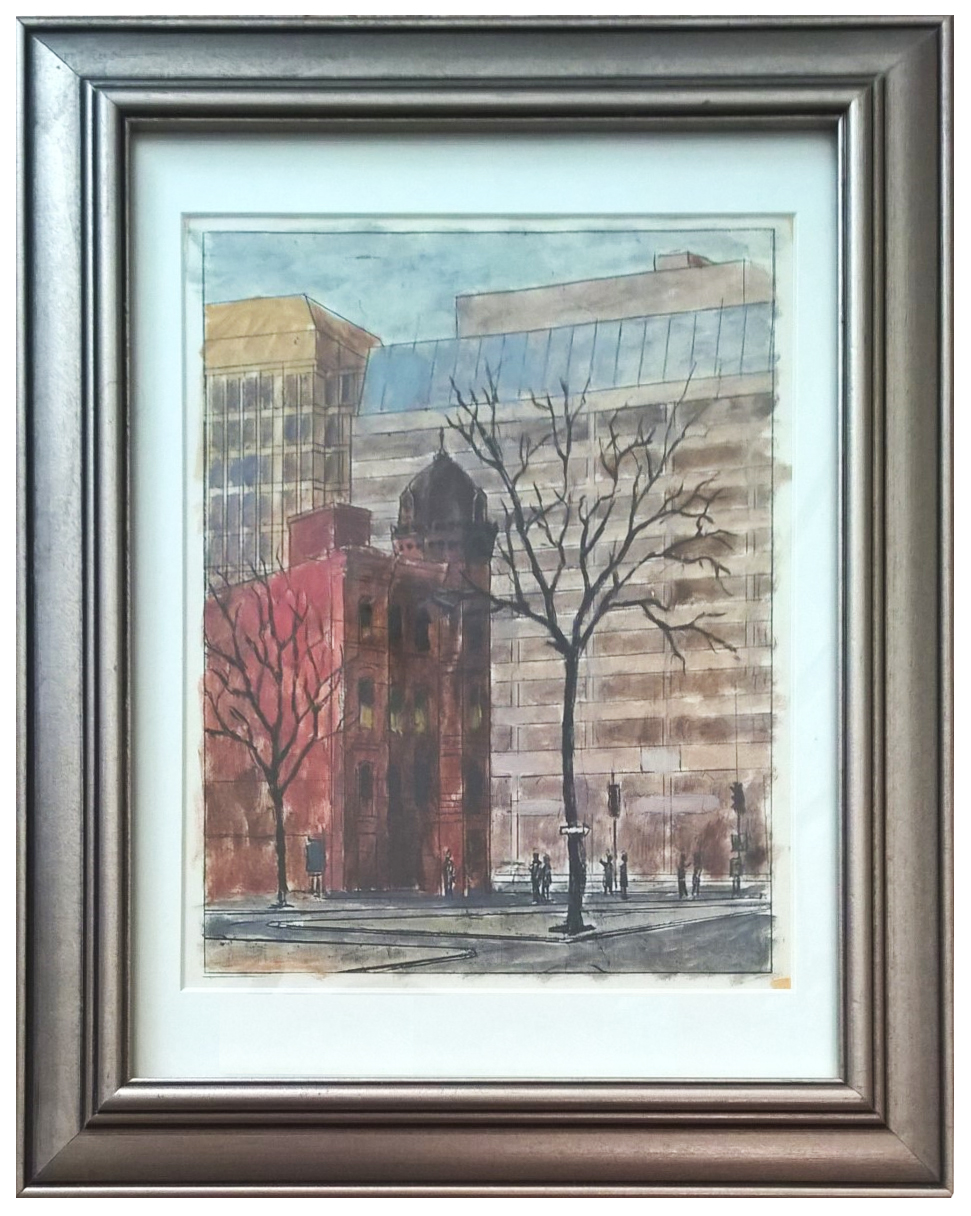 'Working OT - Colorado Building - 14th & G', 1966
'Kitchen Table Still Life #1', 1963
'Discount Motor Sales', 1962
Oil on Board

'Bus Depot - 5200 Wisconsin Ave', 1966
Oil on Board

'Sunset over the Statler Hotel', 1967
"By the 1960s O'Brien had his own art studio in Chevy Chase. His urban scenes are clearly influenced by Edward Hopper and allow a remarkable glimpse into the quality of American life at the time - with his added sense of architectural detail and open spaces that suggest a certain melancholy - mostly evident perhaps in Working OT or Discount Motor Sales." Peter Georgii - TGC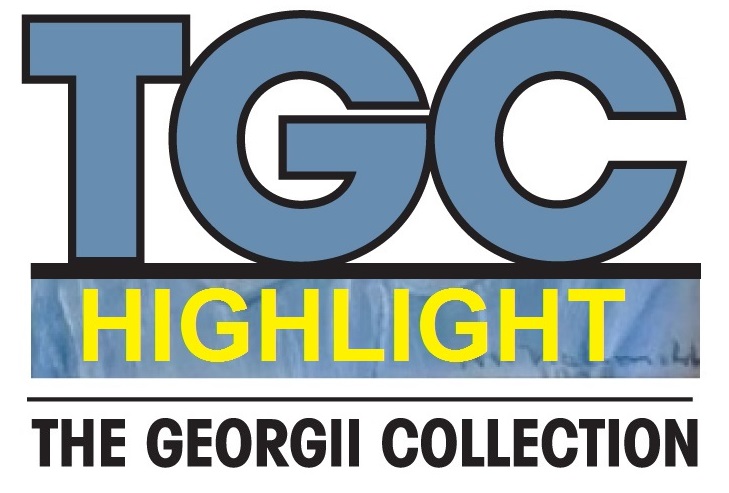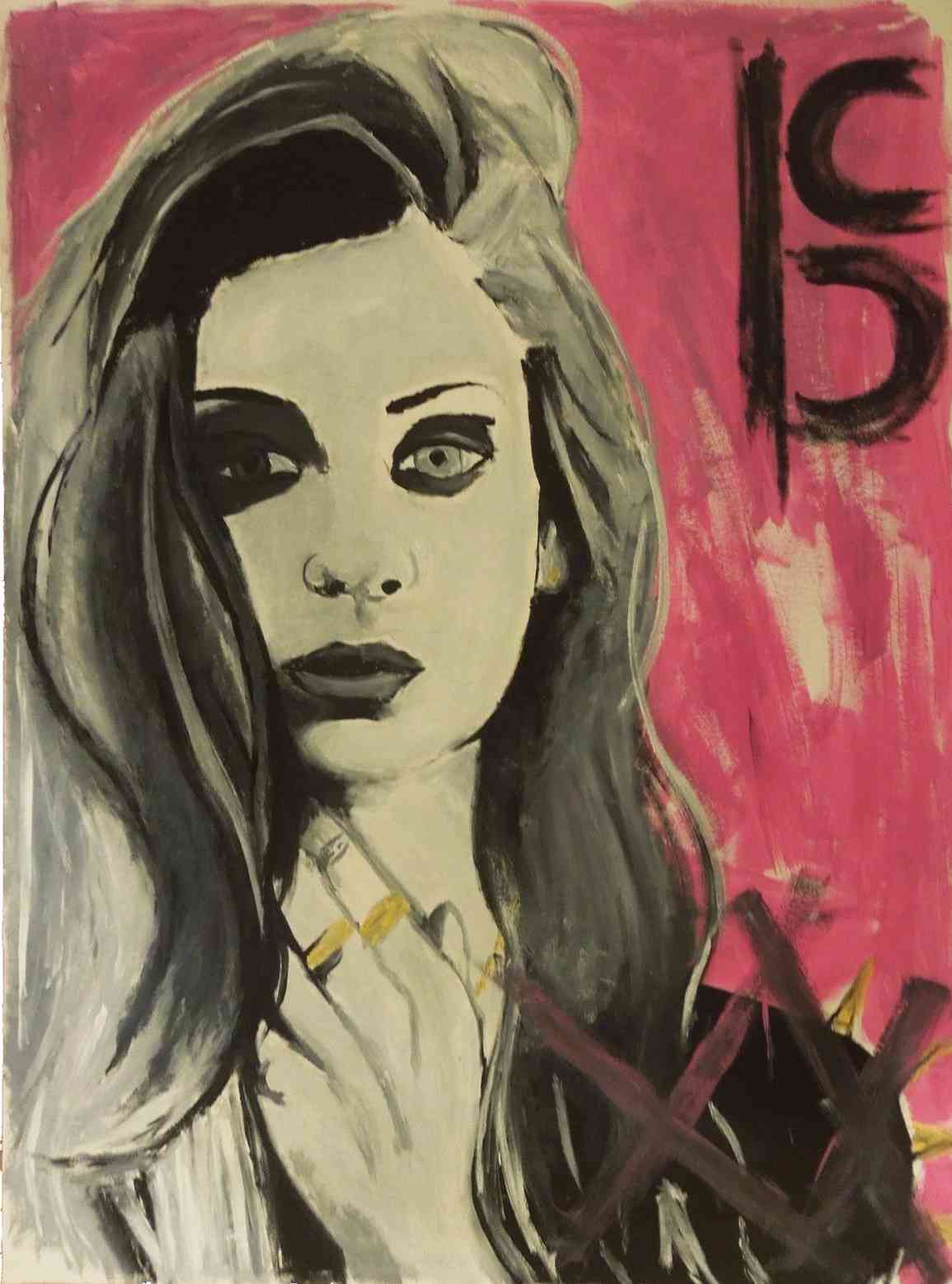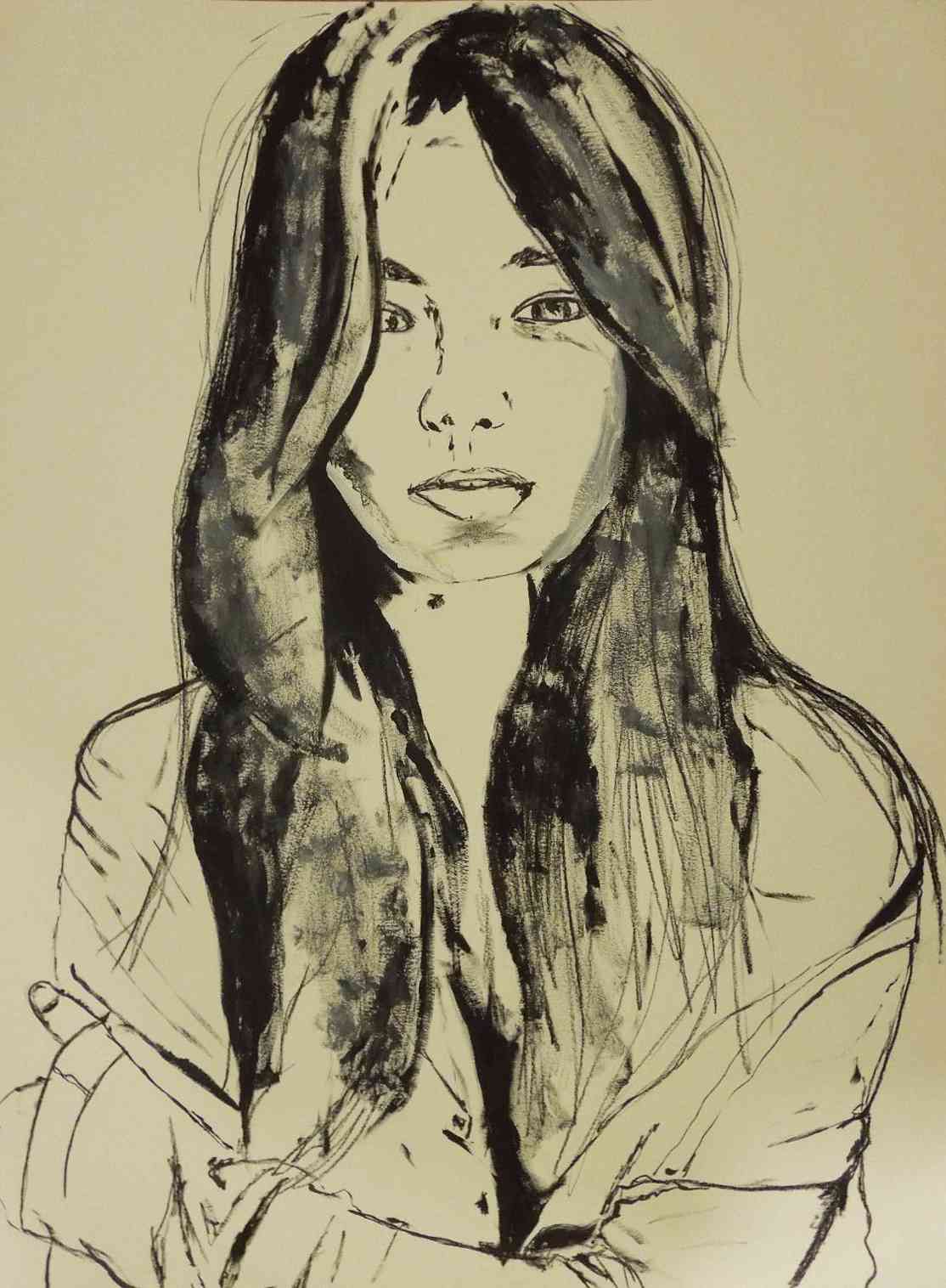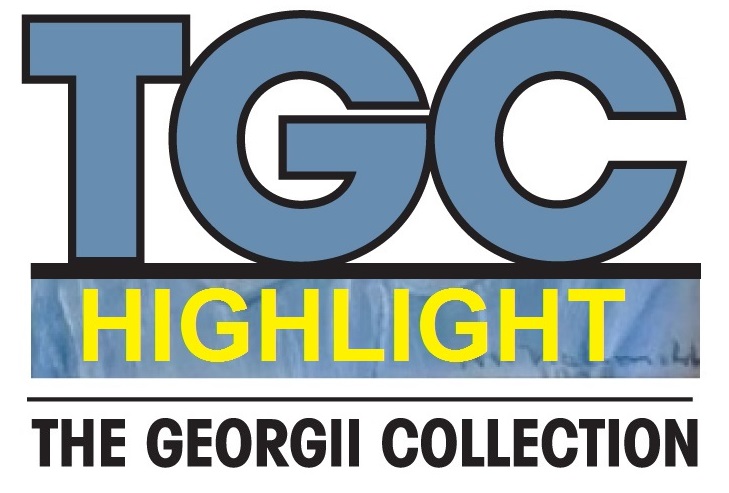 TGC added this truly remarkable series of portrait paintings and sketches by Southern California based artist and photographer Jesse Arteaga. The portraits shown here are only a small glimpse of the artist's skill. His early work included pencil drawings of cartoon figures, sports logos and various portraits. Some later works involved the development of his own brand 'CIRE' that shows up in many of his paintings. He has since moved on to a colorful array of expressions using different paints - a transition that turns him into a more mature and more complete ('plural') artist with every new work.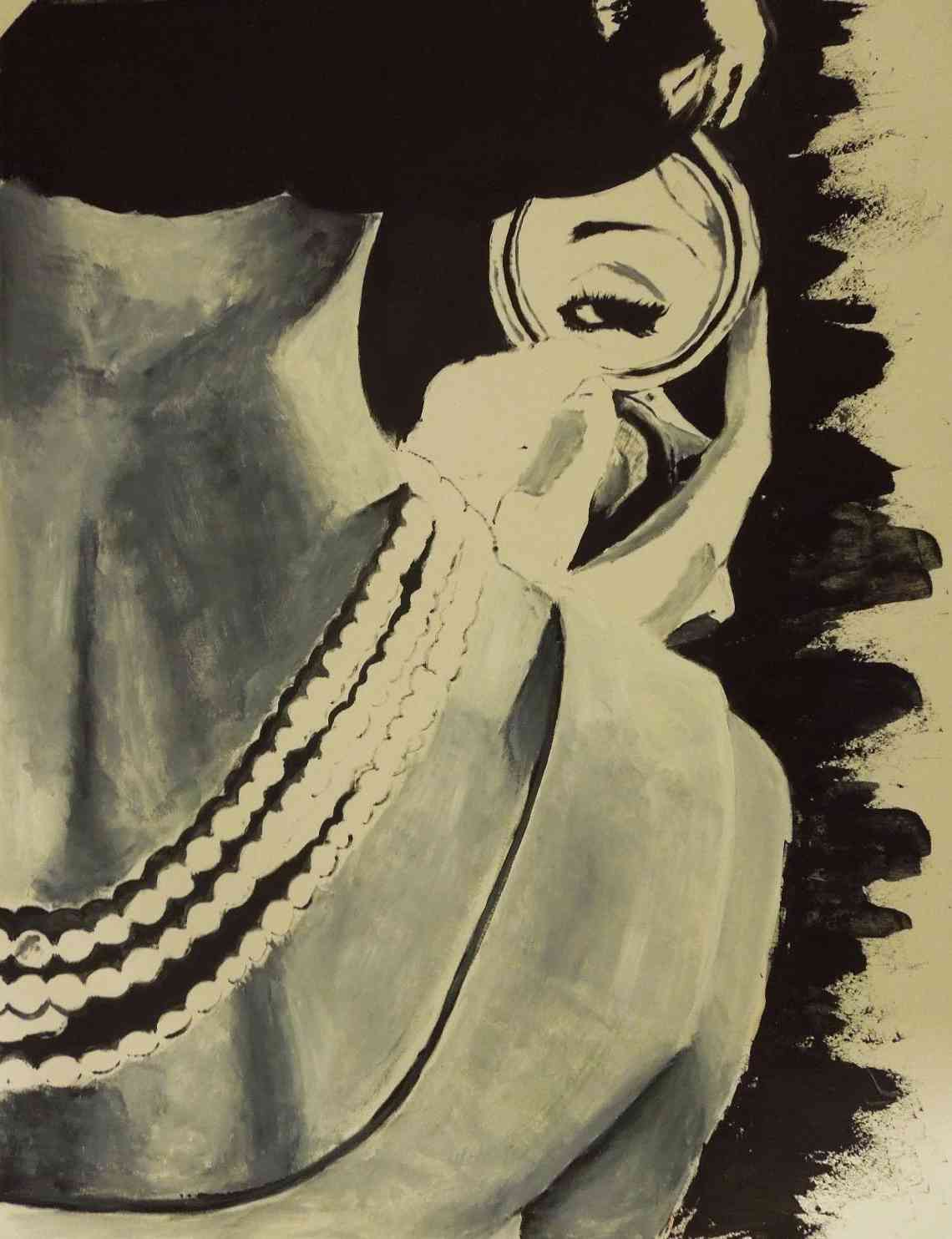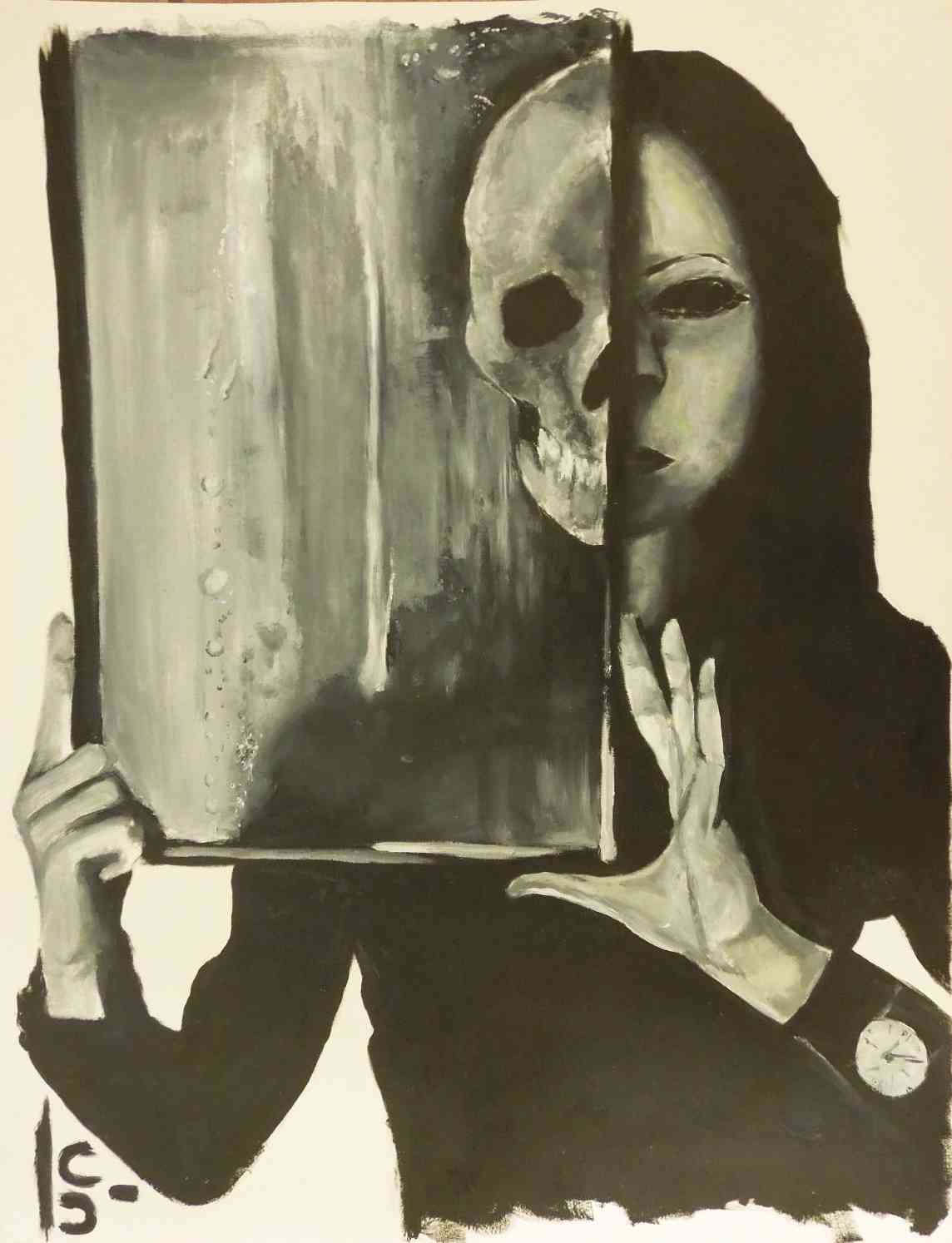 "Two Face"
"Life Could Be A Dream"
"CIRE Marilyn"

Jesse Arteaga
American, contemporary
Various Portraits, 2013-2015

18 x 24in & 16 x 20in
TGC# 063-001 - 063-006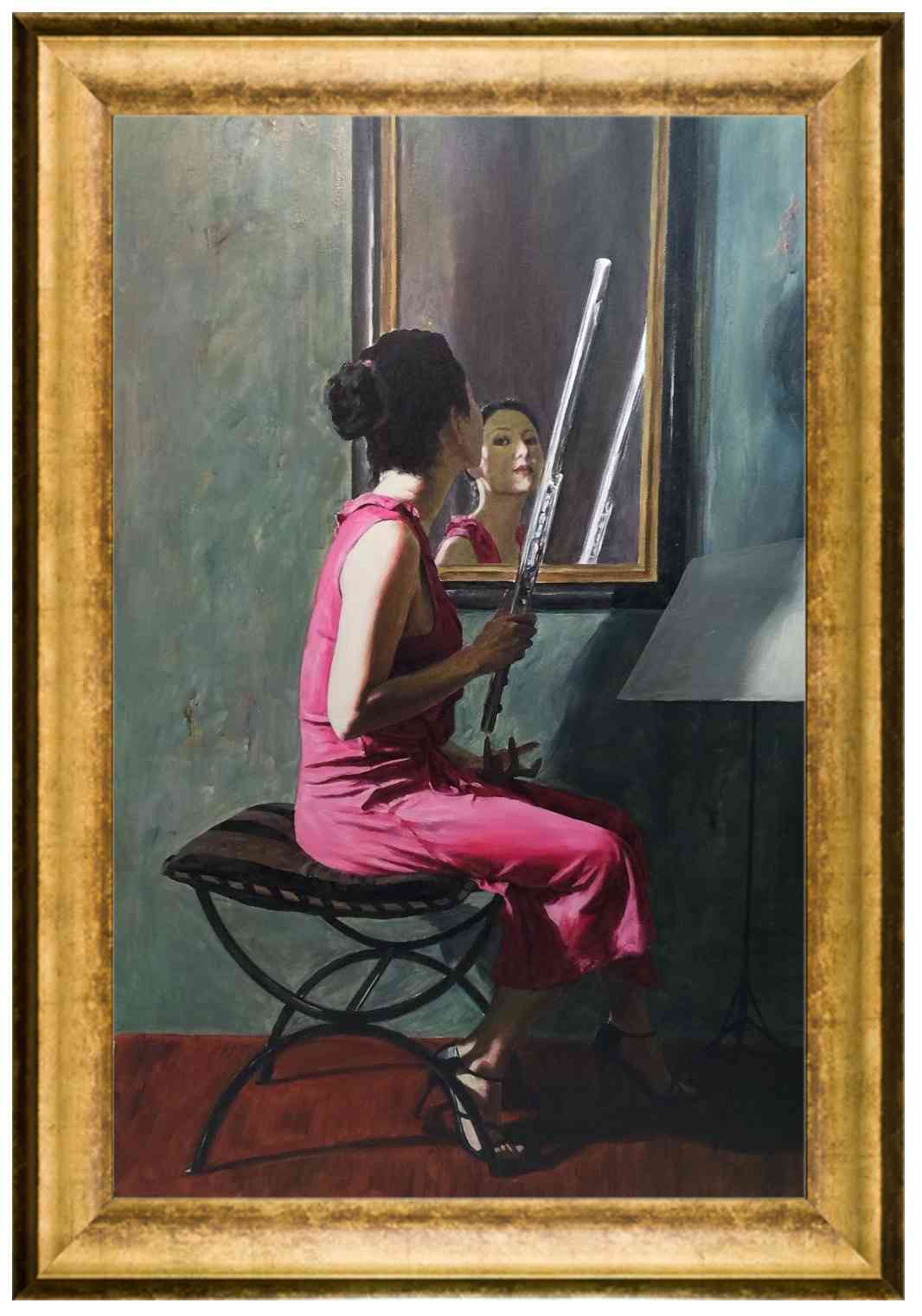 Unknown Artist
American, contemporary
'The Flute Player', ca 1980

Oil on Canvas
20 x 30in
TGC# 063-007
Another remarkable entry into TGC is this portrait of a flute player holding her instrument. The painting's detail and its artist's sense of proper perspective is astounding. Mirrors in art carry a variety of different meanings and associations. One way in which an artist can make use of the mirror is to show us something that we would not otherwise be able to see: in this case the reflection of a musician's face. The mirror is the central device in some of the greatest of European paintings, i. e. Édouard Manet's A Bar at the Folies-Bergère, Titian's Venus with a Mirror, Jan van Eyck's Arnolfini Portrait and Pablo Picasso's Girl before a Mirror.

In 2014 Austria's 'Belvedere' dedicated an entire exhibit to the mirror as a "medium of self-perception, an instrument for narcissistic self-doubling, and a cult object with magical properties"

"The flute is a family of musical instruments in the woodwind group. Unlike woodwind instruments with reeds, a flute is an aerophone or reedless wind instrument that produces its sound from the flow of air across an opening. According to the instrument classification of Hornbostel–Sachs, flutes are categorized as edge-blown aerophones."
Source: Wikipedia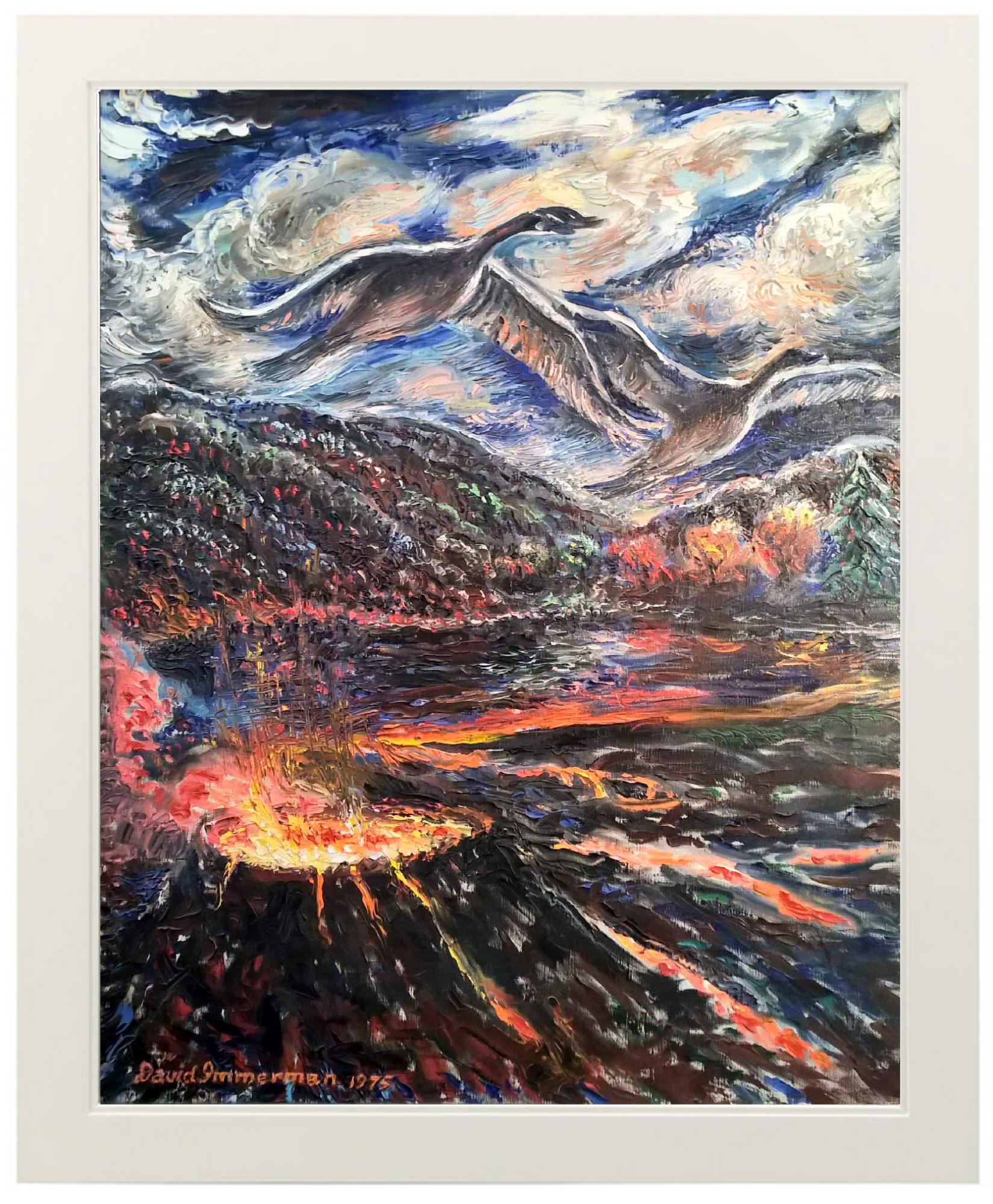 TGC acquired two paintings of David Immerman in February 2017. The artist was born in 1911 in New York and is mostly known for portraits that are considered some of the finest examples of American Realism. During the course of his life he ventured out into different styles - in his painting 'Wild Geese over Volcano', for instance, Immerman borrows from Van Gogh in order to capture the spectacular drama unfolding below the birds on the surface. Immerman's masterful skill shows in the choice of media, brushstroke and unusual theme. He died in 2003.
David Immerman
American, 1911-2003
'Wild Geese over Volcano', 1975

Oil on Board
24 x 30in
TGC# 063-020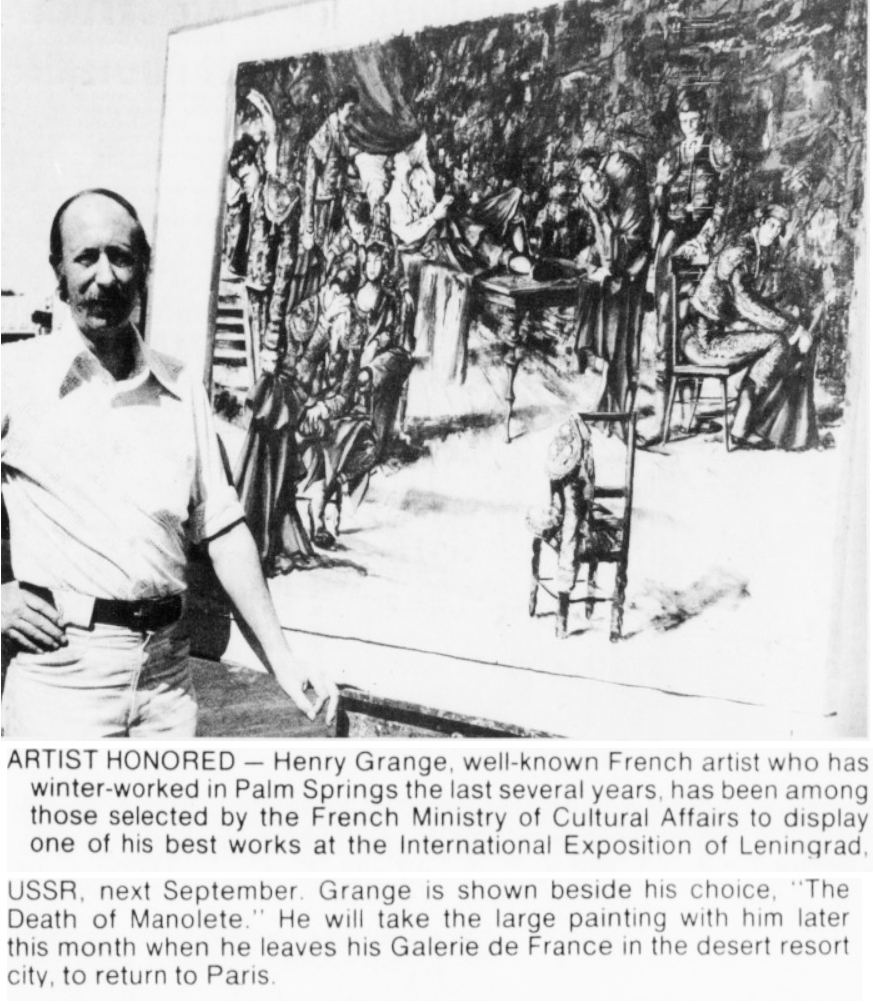 Unusual Portraits by L. A. artist Jesse Arteaga

The Mirror - A Device of Abstraction in Fine Arts

In late September 2016 TGC was able to acquire one of the original masterpieces of Henri Grange, the French artist (born in Paris) who fought in the French Résistance and later moved to California after World War 2. Grange opened his own studio in Palm Springs in the 1950s and became a celebrated artist for many of Hollywood's movie stars at the time. Grange mostly painted scenes of comedy and burlesque - such as this young girl, a circus artist likely standing on the grounds of the tent setup at the town's borders carrying her little puppy. Grange knew and painted many clowns and mimes of international stature - such as the great Marcel Marceau (1923-2007). Grange's style is very distinct and an important contribution to French émigré art in the United States. His work is influenced by Social Realism and draws attention to the everyday conditions of the working class.
Scenes of Comedy and Burlesque by Henri Grange
Henri Grange
French, 1922-1993
'Le Jeune Chien', ca 1968

Oil on Canvas
22 x 28in
TGC# 063-010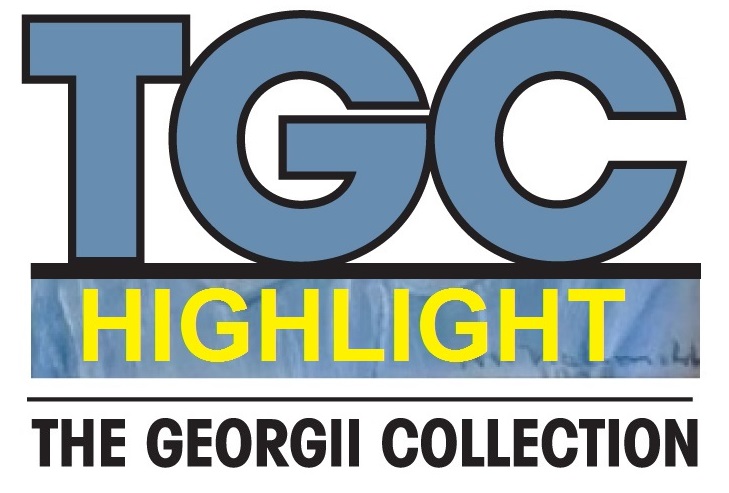 Excerpt from the "Desert Sun, Number 136, 11 January 1968":
Henri Grange Reflects Happiness in His Art
"Henri Grange has a small studio-gallery on North Palm Canyon Drive in Palm Springs. But he is an artist of the desert with much joie de vivre and dynamism in his work. He is considered among France's most talented contemporaries. His work is diversified in subject matter, and reflects a happiness for life, both in his art and in his own personality. Grange started his career in art at the age of fifteen. He studied at the ''Beaux Arts" in Paris. His studies were interrupted by fighting with the Resistance during World War 2. He is a recipient of the Bronze Medal by the Organization of French Artistes, and was commissioned by the Louvre to restore many ancient art treasures. He has won many first prize awards in France and in the United States. There is a sincere realism in his oils. He paints the paupers of Paris, ballet dancers, clowns, the French countryside, boats, and in all there is the reflection of a love for the happiness, the cheerful in life. His works hang in many famous private collections, among them those of Prince Rainier of Monaco, Onassis, the Greek shipping king, Mrs. Rose Kennedy, and several film stars, including Gregory Peck, Jerry Lewis, and Natalie Wood. Grange is also a staunch friend of the great mime artist Marcel Marceau, whom he has captured in oils with much depth of character in realism."
Excerpt from the "Desert Sun, 19 April 1974":
Local Artist To Exhibit In Soviet Union
By STU HEINEMANN - A well known French artist who prefers Palm Springs for his winter work Henri Grange has been chosen to show one of his paintings at the International Exposition of Leningrad, USSR, next September. Grange, whose Galerie de France is on North Palm Canyon Drive, was just recently informed of the honor. It came in the form of a letter from the French Minister of Cultural At-
fairs. The Russian exhibit will include the works of selected artists from many countries throughout the world. Grange said he had decided on showing his painting, "The Death of Manolete." The large (40 by 50 inches) painting is one of many the artist has in his local gallery, but he considers this to be one of the best he has done in his more than 30-year career. Grange intends to remove the vividly-hued painting from its backboard, roll it up carefully and take it with him when he goes to Paris later this month. There he will deliver it to the Minister of Cultural Affairs. "The ministry will handle it from there," he said, through an interpreter. Though he speaks no English, Grange has done well in the U.S. His paintings in private collections include those listed as belonging to Alex Dreier, Gregory Peck, Mrs. Rose Kennedy, Henry Ford and Jerry Lewis.
Other Grange paintings are listed as belonging to Prince Rainier of Monaco, Aristotle Onassis, S.M. Ali Khan and Marcel Marceau. Born in Paris. Grange started painting at 15. He was graduated from the Beaux-Arts in Paris in 1948. His studies there, he said, were interrupted by fighting with the French Resistance during World War II After winning first prize of Salon des Independants in 1955, he was commissioned by the Louvre Museum to restore many ancient art treasures. Grange "discovered" America about 10 years ago. In 1960 he was commissioned by directors of the old Mission Inn in Riverside to restore several of the Inn's paintings.

Abstract Art by New York Artist Patrice Varano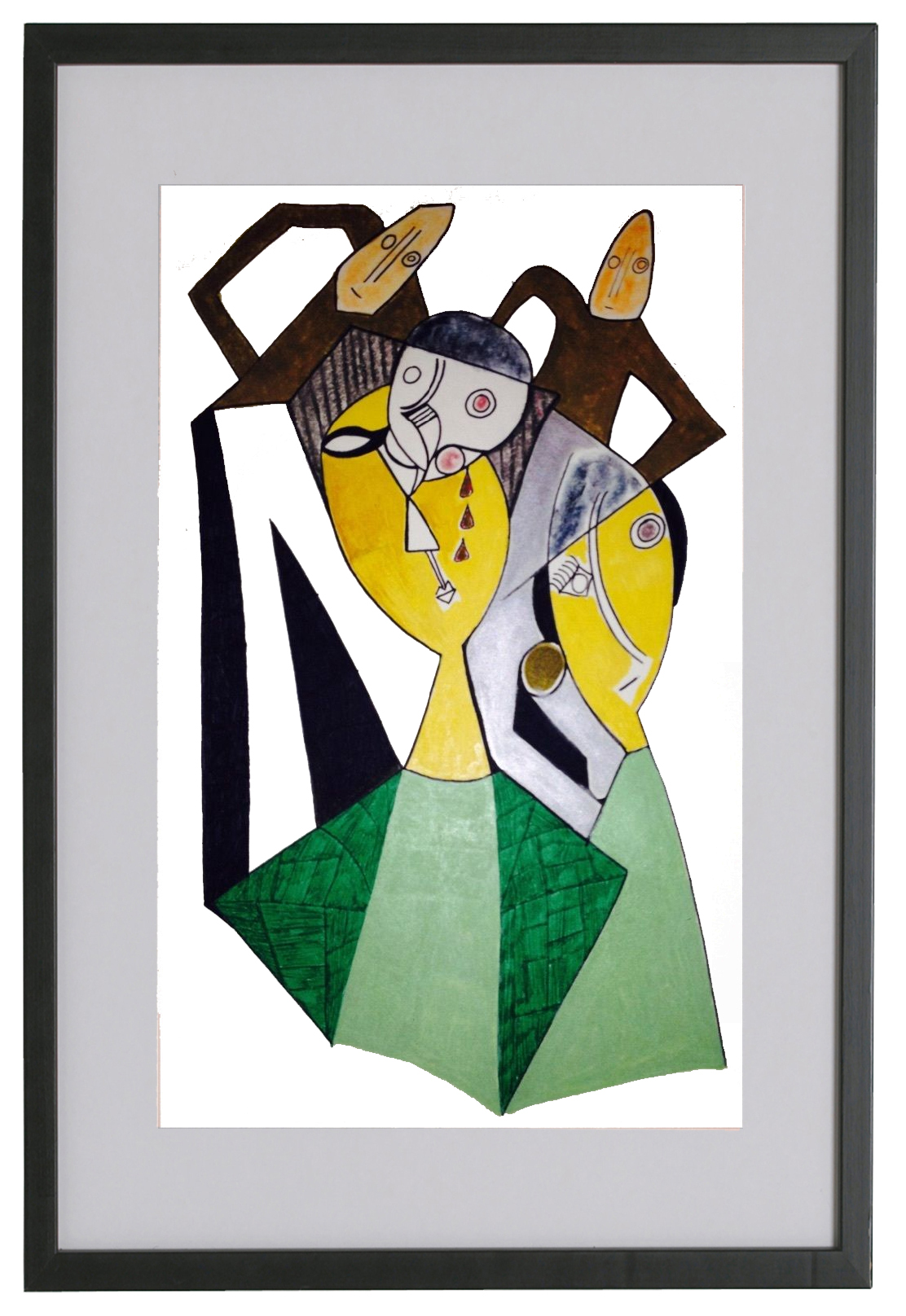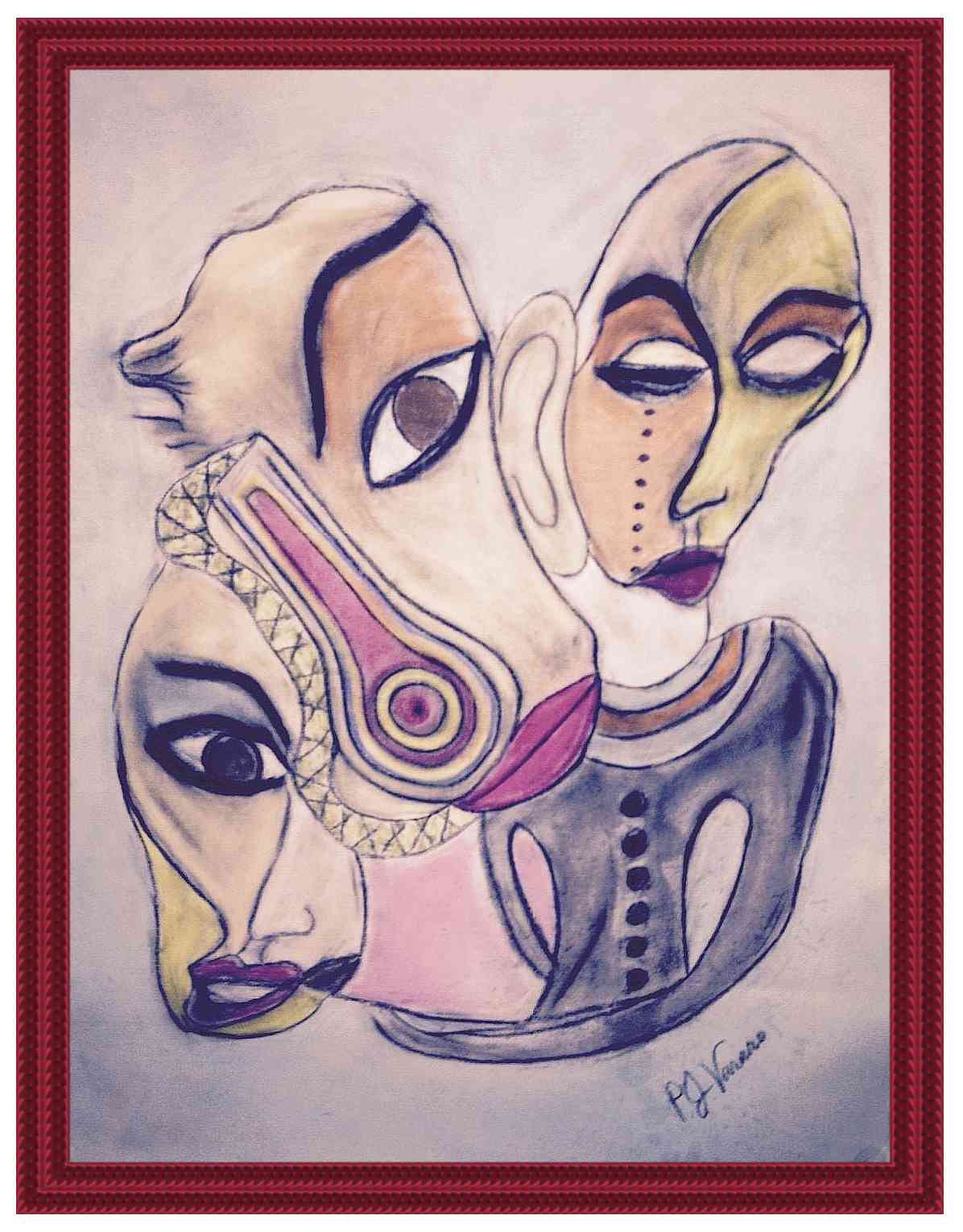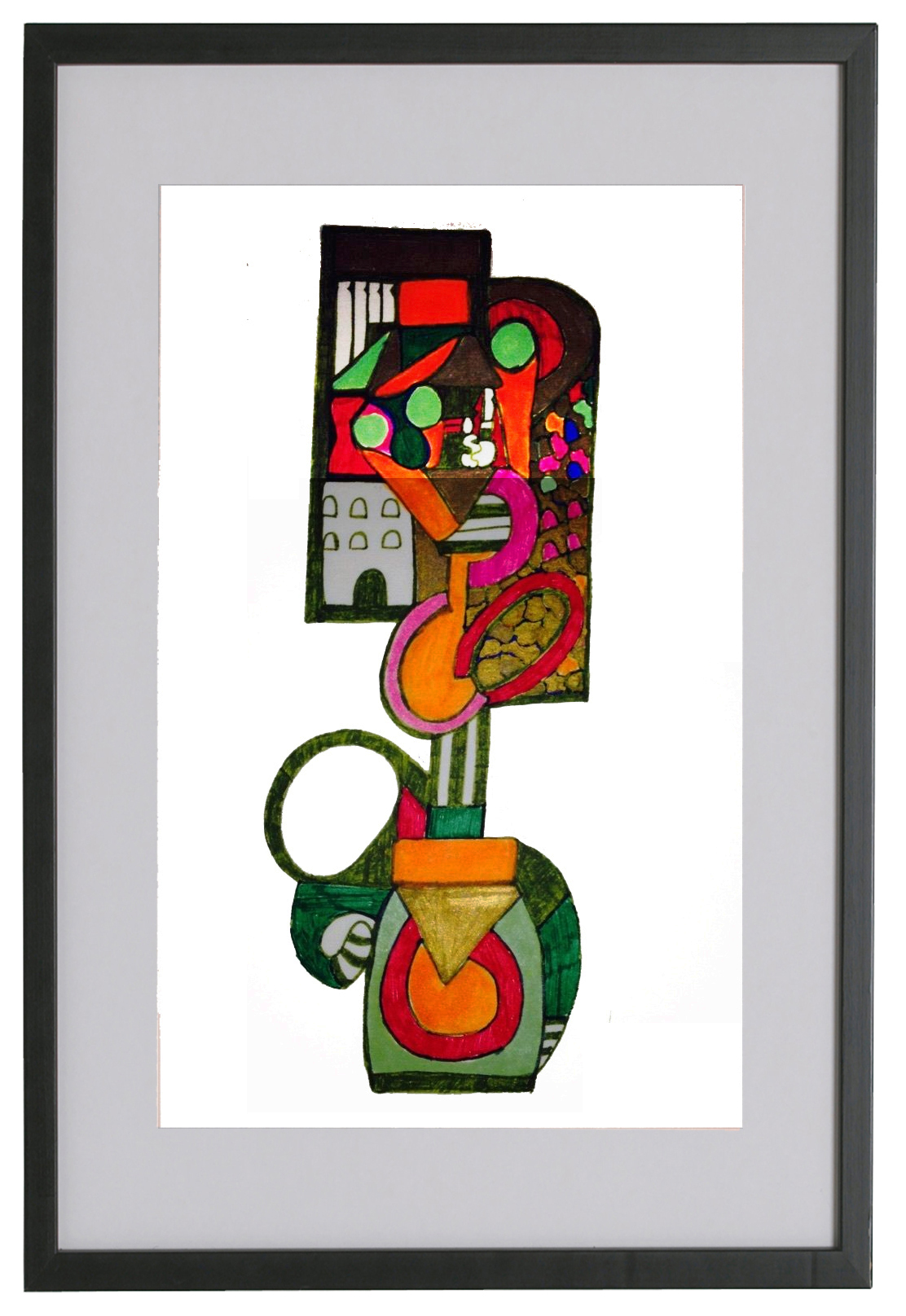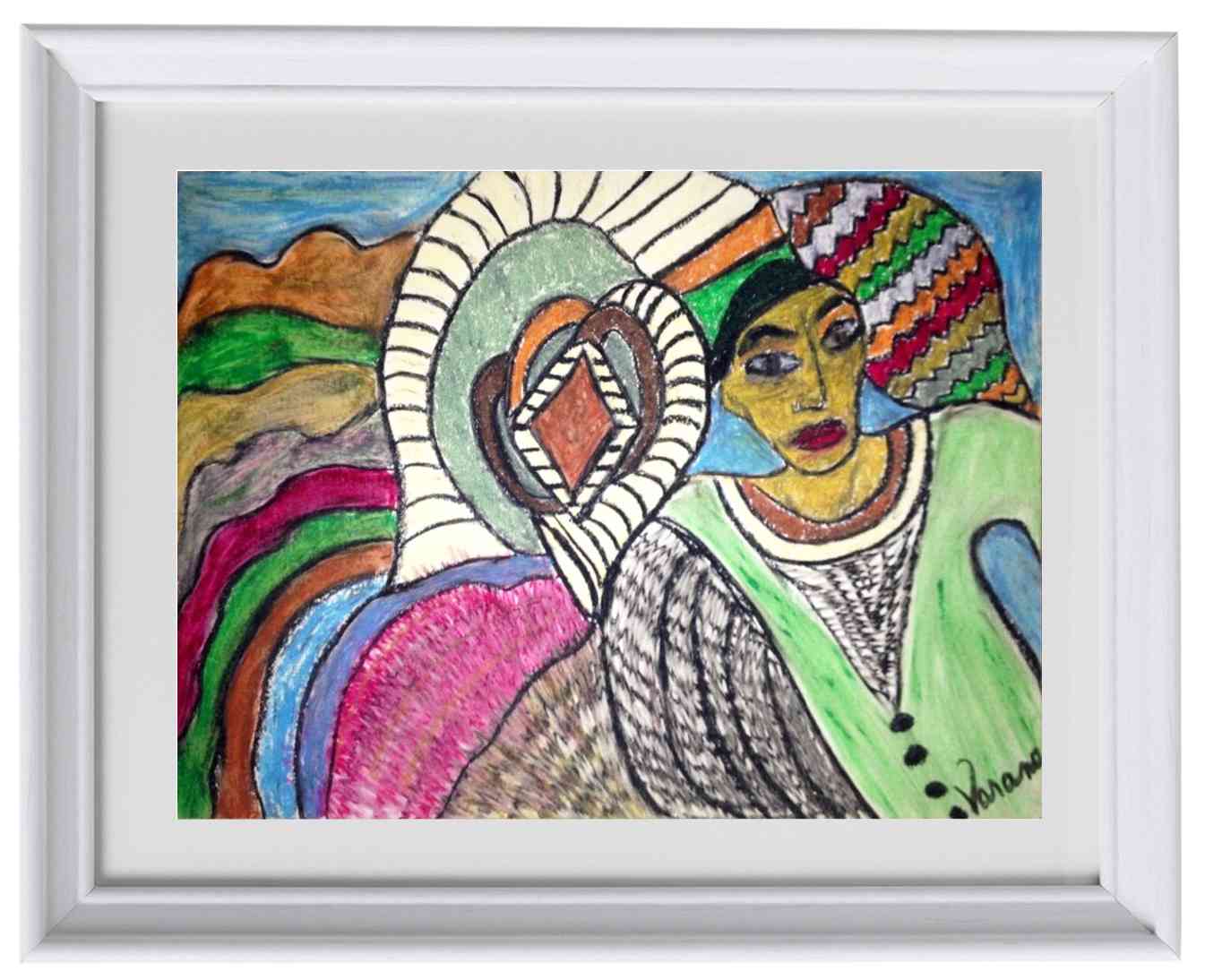 TGC's acquisitions 2016 and 2017 included several color ink/pen drawings of New York contemporary artist Patrice ("PJ") Varano. Displayed here is her early work - many of which completed in the early 90s showing influences by Miro, Dali and some of the Cubists.
She shows great talent with the ink pen and with pastel colors. Patrice is self-taught and a New York gallery promotes her work as 'abstract/primitive/brut/folk outsider art'.
TGC is privileged to restore and protect this colorful and downright beautiful mini collection.

Cubism is an early-20th-century avant-garde art movement that revolutionized European painting and sculpture, and inspired related movements in music, literature and architecture. Cubism has been considered the most influential art movement of the 20th century. The term is broadly used in association with a wide variety of art produced in Paris during the 1910s and extending through the 1920s. The movement was pioneered by Georges Braque and Pablo Picasso.
A primary influence that led to Cubism was the representation of three-dimensional form in the late works of Paul Cézanne. In Cubist artwork, objects are analyzed, broken up and reassembled in an abstracted form—instead of depicting objects from a single viewpoint, the artist depicts the subject from a multitude of viewpoints to represent the subject in a greater context. The impact of Cubism was far-reaching and wide-ranging. Cubism spread rapidly across the globe and in doing so evolved to a greater or lesser extent. In essence, Cubism was the origin of an evolutionary process that produced diversity; it was the antecedent of diverse art movements.
Source: Wikipedia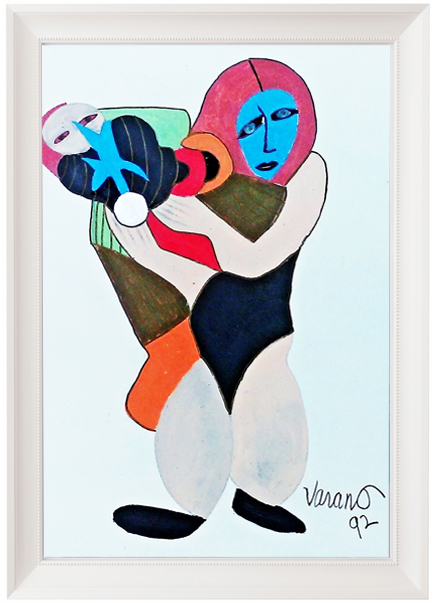 "Art has been a passion for most my life. There is a wonder and mystery about this world that can only be expressed through art. Layers and layers of my life have been accumulated and can be seen through my abstract art. Inspiration comes from everywhere, nature and its beauty, everyday people, things I see around me, all inspire me to create. Each piece is a unique perspective of observation. This is a dynamic world and every day is a chance to express this."
- P. Varano
Source: Artist's website


Patrice Varano
American, contemporary
'Abstract Drawings', 1993/94

Color Ink/Pen on Paper
various sizes

TGC# 063-012-016 & 063-039-044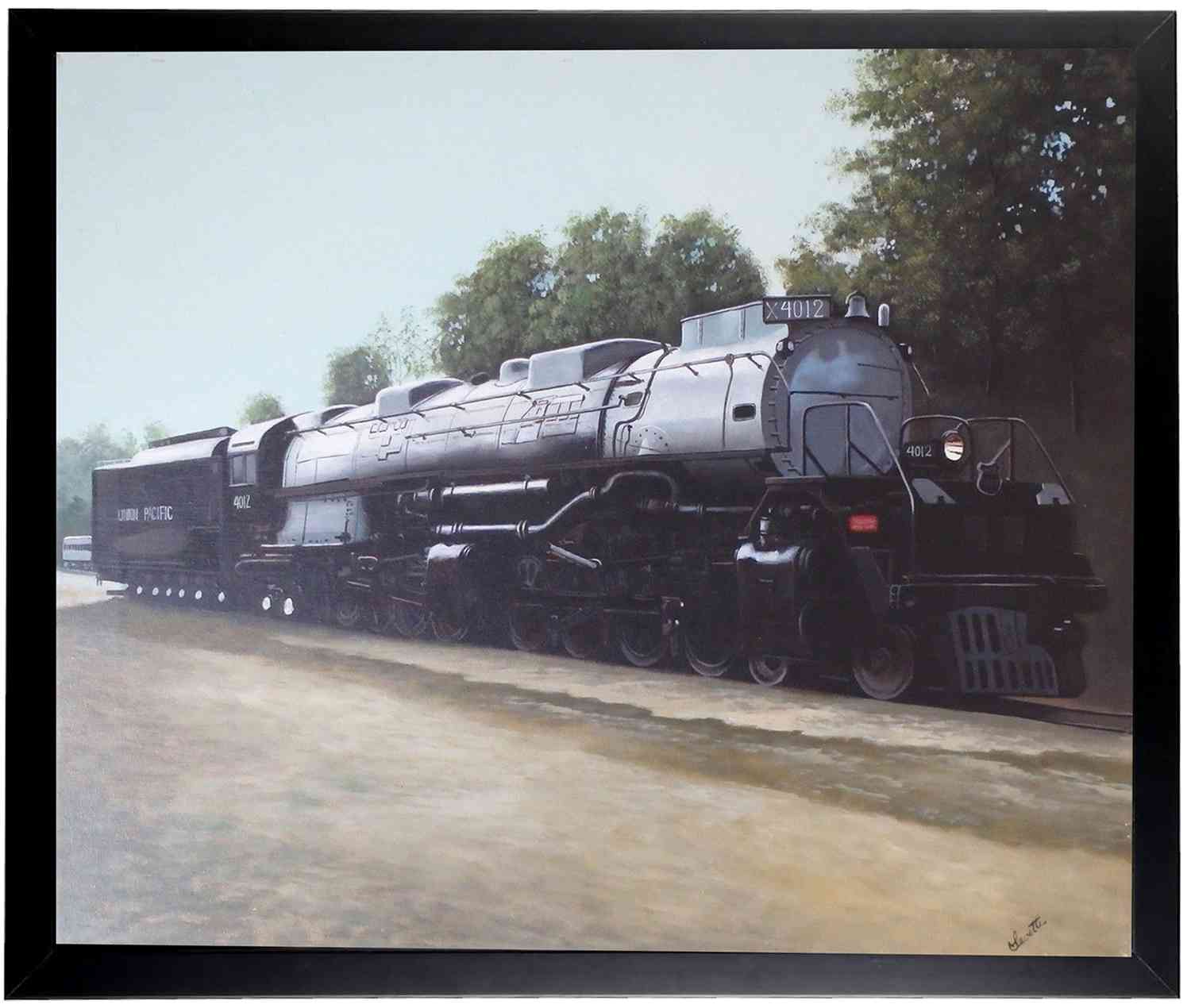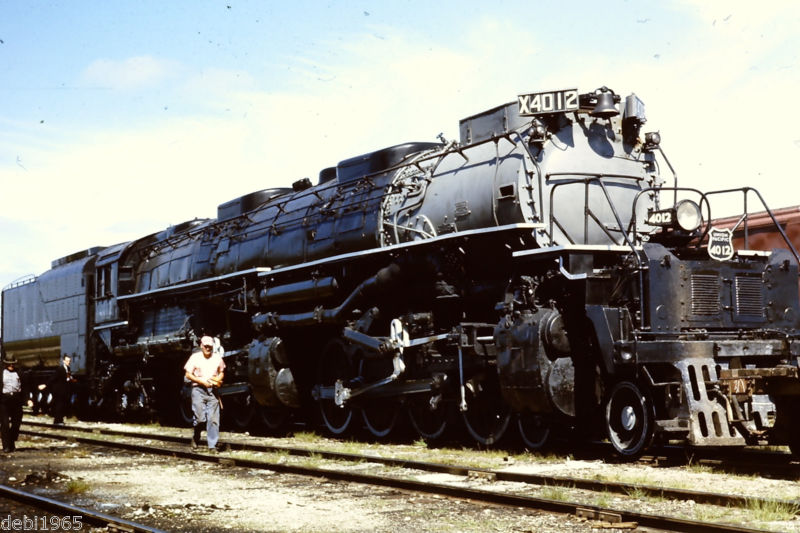 The 'Big Boy' - The Ultimate Contribution to the Machine Age

A locomotive or train can play many roles in art, for example as a work of art in itself in addition to most functional considerations, especially in streamlined steam locomotives and luxury passenger accommodations of the early 20th century, known also as the "Machine Age". The Machine Age is an era that includes the early 20th century, sometimes also including the late 19th century. An approximate dating would be about 1880 to 1945. Considered to be at a peak in the time between the first and second world wars, it forms a late part of the Second Industrial Revolution. By the mid to late 1940s, the atom bomb, the first computers, and the transistor came into being, beginning the contemporary era of Digital Revolution and thus ending the intellectual model of the machine age founded in the mechanical and heralding a new more complex model of high technology. - Source: Wikipedia
Union Pacific Big Boy", 1985

"Big Boy" is the popular name of the American Locomotive Company 4000-class 4-8-8-4 articulated, coal-fired, steam locomotives manufactured between 1941 and 1944 and operated by the Union Pacific Railroad until 1959. The Big Boy fleet of twenty five locomotives were used primarily in the Wyoming Division to haul freight over the Wasatch mountains between Green River, Wyoming and Ogden, Utah. They were the only locomotives to use a 4-8-8-4 wheel arrangement consisting of a four-wheel leading truck for stability entering curves, two sets of eight driving wheels and a four-wheel trailing truck to support the large firebox.
According to a Union Pacific executive, the 4-8-8-4 series originally was to have been called "Wasatch". One day while one of the engines was being built an unknown worker scrawled "Big Boy" in chalk on its front. With that, the legendary name was born and has stuck ever since.
Source: Wikipedia
Union Pacific 4012 is one of the world's largest steam locomotives and is one of eight preserved Union Pacific Big Boy locomotives. Built by American Locomotive Company in November 1941, Big Boy 4012 was retired in 1962 and can be viewed at Steamtown National Historic Site in Scranton, Pennsylvania.
Source: Wikipedia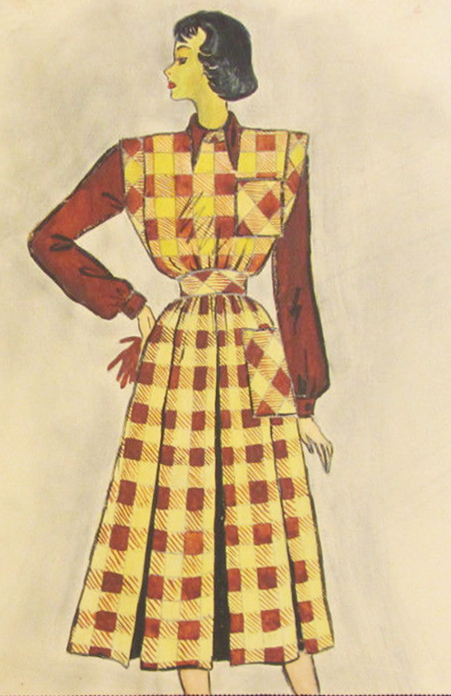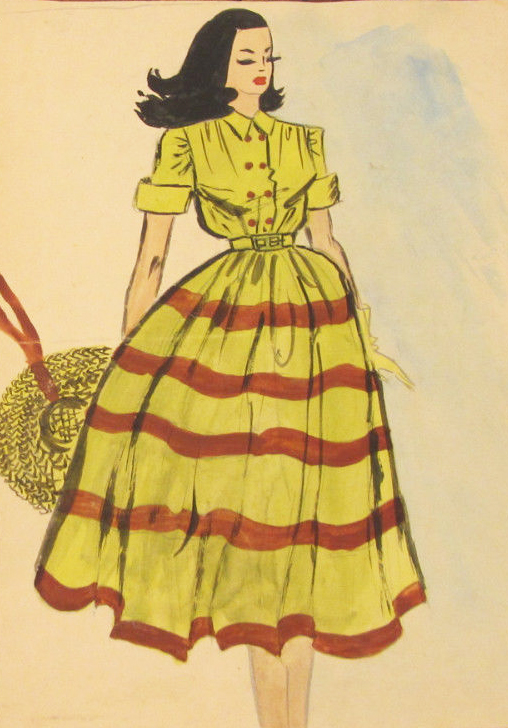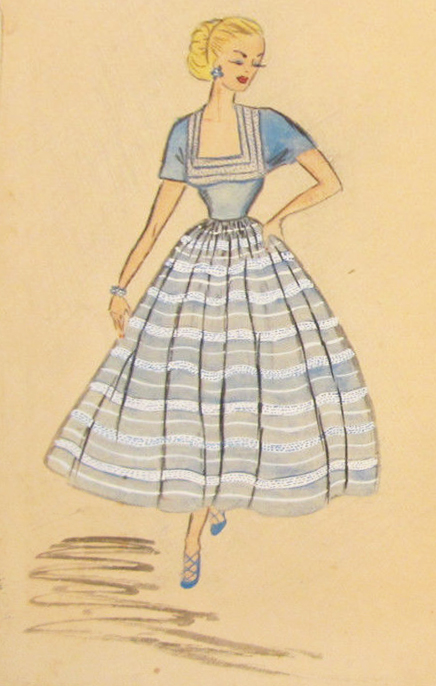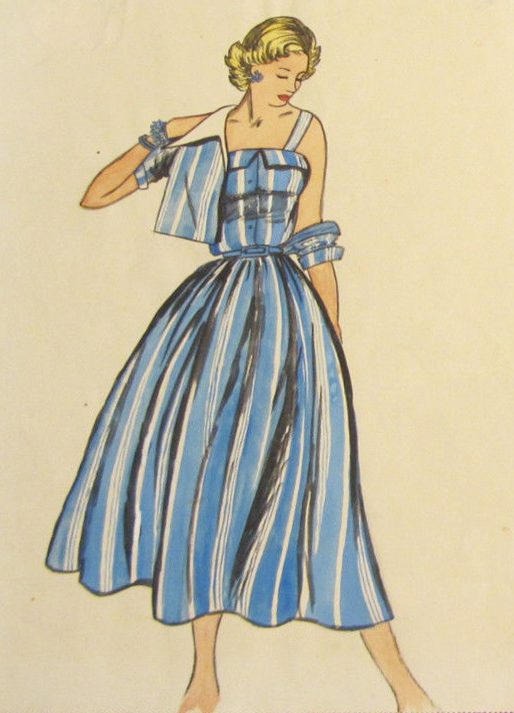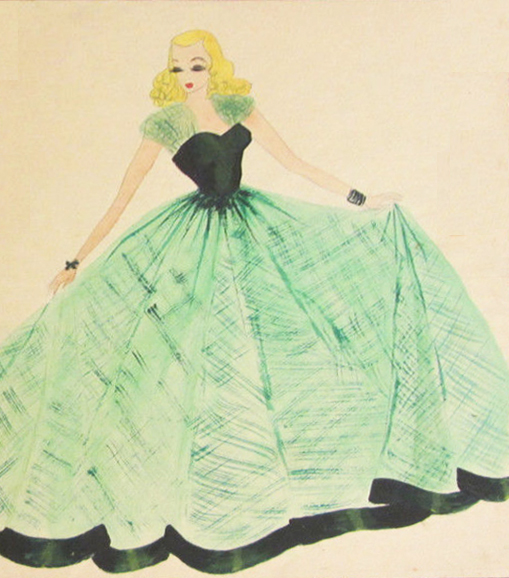 Resisting Nazi influence in Fashion: 1940s Drawings by German designer Lore Meier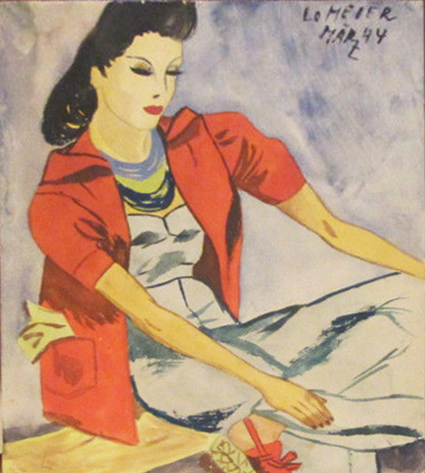 Lore Meier was a fashion designer in 1940s Germany.
She was born in the small town of Prauss in Silesia (now Poland). Her family owned a store "Otto Meier Kolonialwaren - vormals Runge" in the center of the small town, population: 750.
TGC research shows Lore went to Berlin and worked there in the peak years of German fashion during the Nazi era.

'German women were discouraged to wear anything foreign and were warned that their engagement with foreign fashion would mean their downfall. The Nazi Party saw trousers, make up, perfume, hair dying, perming, dieting, eyebrow plucking and smoking as 'enemies'. Few of these things were forbidden by law. Instead of the above mentioned 'enemies', the National Socialism promoted natural beauty, service to the nation and the role of women as wives and mothers. The Nazi Party wanted to see their women with natural hair in buns or plaits and healthy skin free of makeup. According to the party, "real beauty should be internal, derived from good character and proud of motherhood, not appearance". The traditional German dress (Tracht) was promoted. However, Tracht was never taken up in great numbers but nevertheless, German fashion showed many traditional influences such as dirndl skirts, embroidery, and Bavarian style millinery. Converting women into stout Black forest maides was not such a great succes. Women continued to dye their hair, perm it and they kept painting their lips throughout the decade. Magazines continued to feature Parisian styles and the sale of makeup didn't decrease. The sale of peroxide even soared." Source: Lindsay Lane

The present set of original drawings were used for actual designs as indicated by the mentioning of actual sleeve lengths, etc. on the back.
It becomes apparent Lore Meier had no interest in the government-promoted fashion "guidance" of the time. TGC acquired a lot of 18 drawings in April 2017 and is in the process of framing and protecting these rare 'documents of defiance' under glass.
Lore Meier
German, 20th century
Original Fashion drawings, 1942-1944
various paper formats
TGC# 063-021 - 063-028

An alpine landscape by Edgar Freyberg

Edgar Freyberg
German, 1927-2017
Alpine Painting, ca. 1955
Oil on Board
20 x 24in
TGC# 052-056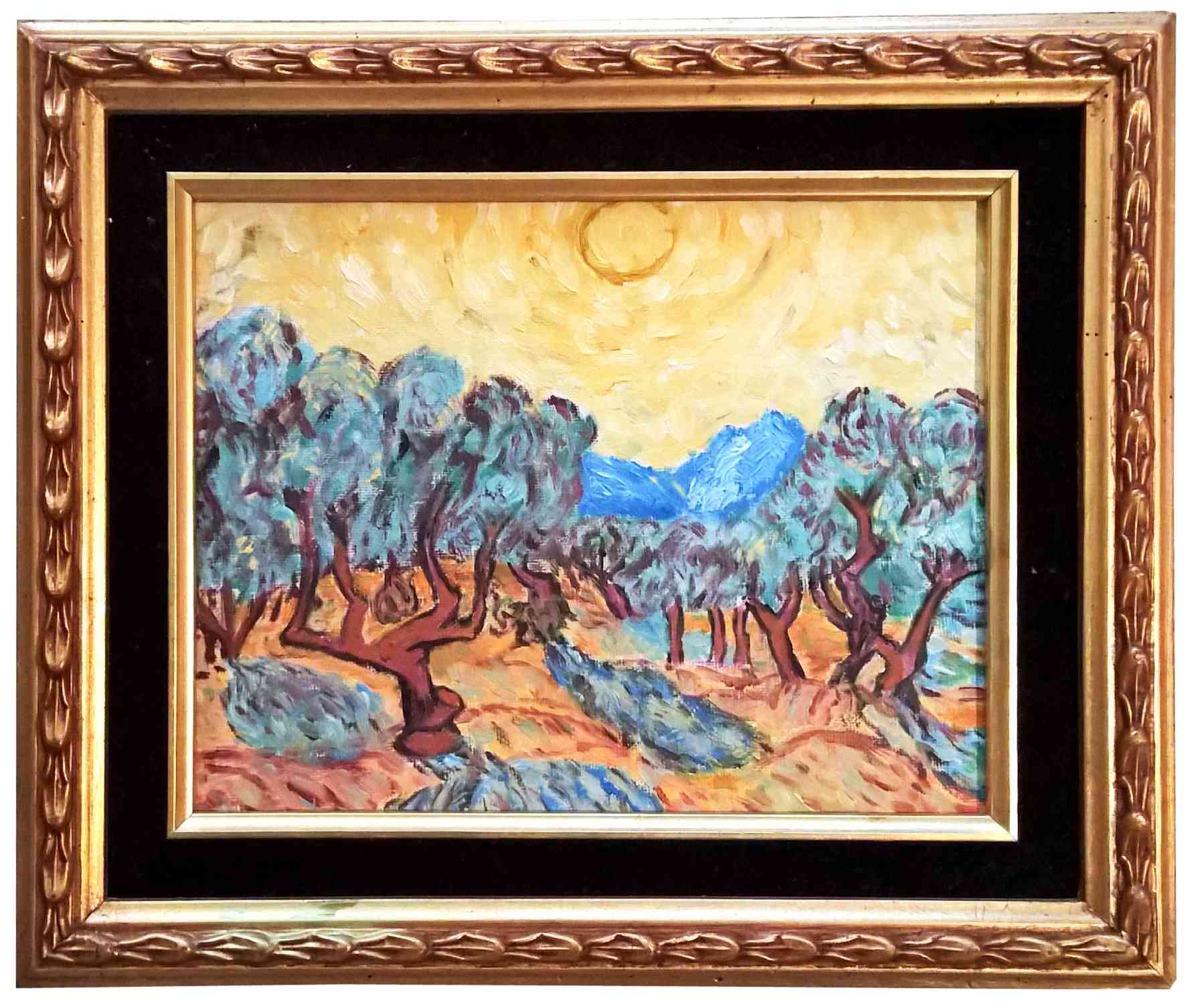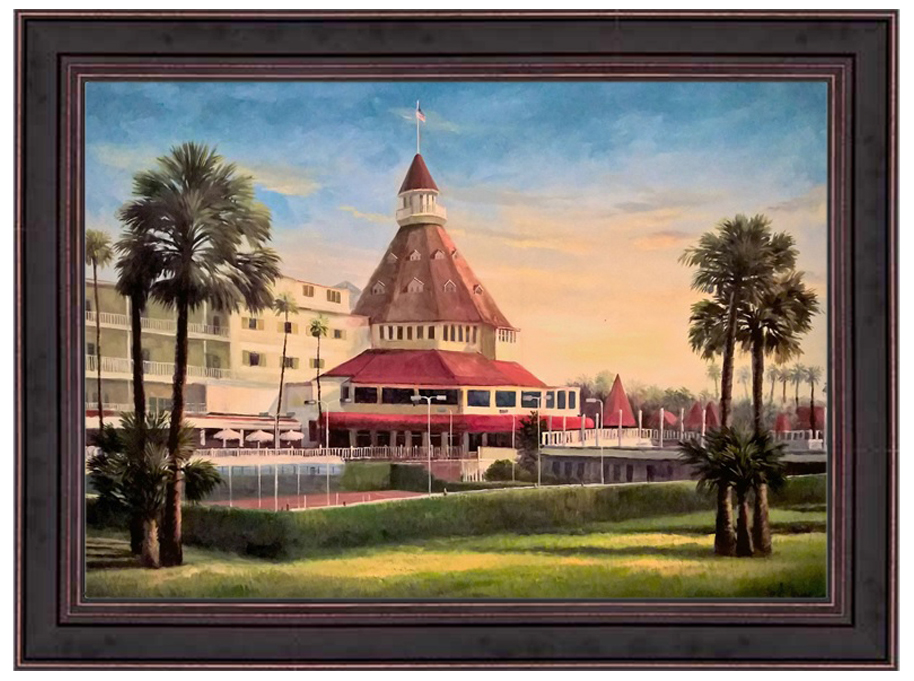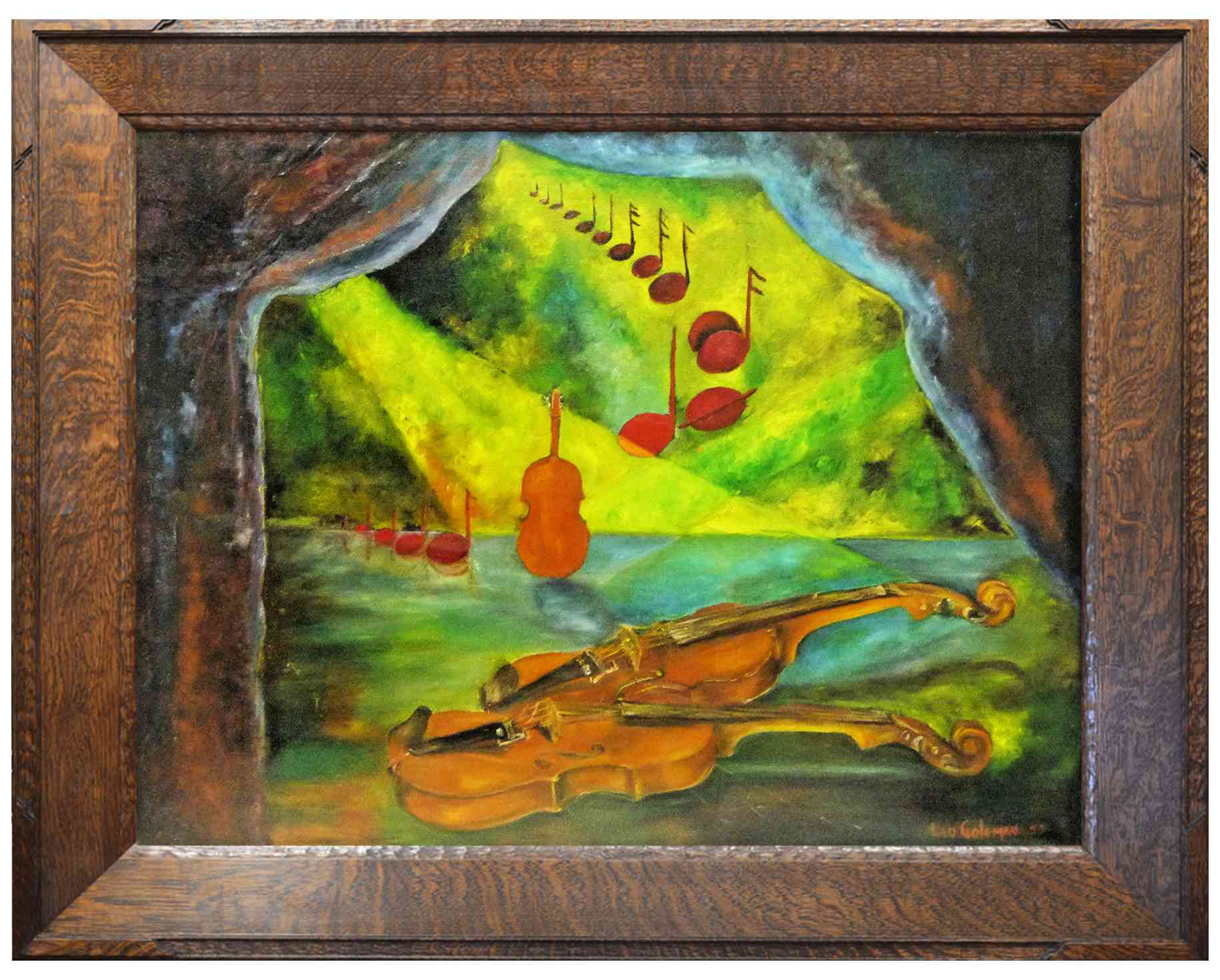 Leo Goleman
American, 1926-1987
'Surreal Concert', 1955

Oil on Board 22 x 28in
TGC# 063-029

Edgar Freyberg (born 1927 in Berlin) was known mostly for his maritime paintings depicting crashing surf and coastal rocks - usually in the evening light near his home of Malente near the Baltic Sea or on the island of Sylt located in the North Sea. He also applied his talent in alpine settings during his vacations - as seen in the present example of a nature scene the Bavarian Alps. Freyberg's work is rated high amongst contemporary German plein air impressionists and his paintings are sold on the international art market. Recent auctions in February and March 2018 of his work 'Wieskirche' and a seascape called 'Symphony of the Sea' are signs that well-crafted art from artists such as Freyberg (who studied at one of the major German art academies) is finally experiencing a renaissance amongst collectors, most notably in the United States. It is Freyberg's eye for detail that sets him apart from other artists. He was one of the few remaining painters that created a sense of 'being there' in the tradition of several 19th century masters such as German-born émigré Albert Bierstadt (1830-1902) and Carl Ebert (1821-1885).

Freyberg passed away in February 2017.
Leo Goleman was an artist based in Arizona. In the 1950s he created a series of remarkable surreal paintings - inspired by Magritte and Dali. The present work is set as a concert stage that shows violin music becoming visible to the audience.
"The Surrealist artists sought to channel the unconscious as a means to unlock the power of the imagination. Disdaining rationalism and literary realism, and powerfully influenced by psychoanalysis, the Surrealists believed the rational mind repressed the power of the imagination, weighting it down with taboos. Their emphasis on the power of personal imagination puts them in the tradition of Romanticism, but unlike their forbears, they believed that revelations could be found on the street and in everyday life."
Source: The Art Story


Cris Ionescu
American, contemporary
'Hommage to Vincent', ca. 2000

Oil on Board 8 x 10in
TGC# 063-019
Vincent Willem van Gogh (1853 – 1890) was a Dutch Post-Impressionist painter who is among the most famous and influential figures in the history of Western art. In just over a decade he created about 2,100 artworks, including around 860 oil paintings, most of them in the last two years of his life in France, where he died. They include landscapes, still lifes, portraits and self-portraits, and are characterised by bold colors and dramatic, impulsive and expressive brushwork that contributed to the foundations of modern art. His suicide at 37 followed years of mental illness and poverty. Van Gogh was unsuccessful during his lifetime, and was considered a madman and a failure. He became famous after his suicide, and exists in the public imagination as the quintessential misunderstood genius, the artist "where discourses on madness and creativity converge".
Source: Wikipedia
Rodrigo (birth name Jing Ping Ma) was born in Henan China in 1979. "Rodrigo was fortunate to have been born at a time of China's changing attitudes toward the outside world as well as the directions its people were to take in the "New China" itself. The world was opening up as Rodrigo took lessons in various art forms, eventually selecting oil paintings as his choice of expressing his artistic level." TGC added Rodrigo's 'Hotel del Coronado' to its collection in January 2017.
Source: Gunnar Nordstrom Contemporary Fine Art, Bellevue, Washington

Jing Ping Ma ('Rodrigo')
American, contemporary
'Hotel del Coronado / San Diego', 2012

Oil on Canvas 36 x 48in

TGC# 063-018
The Coronado - a San Diego Landmark by Rodrigo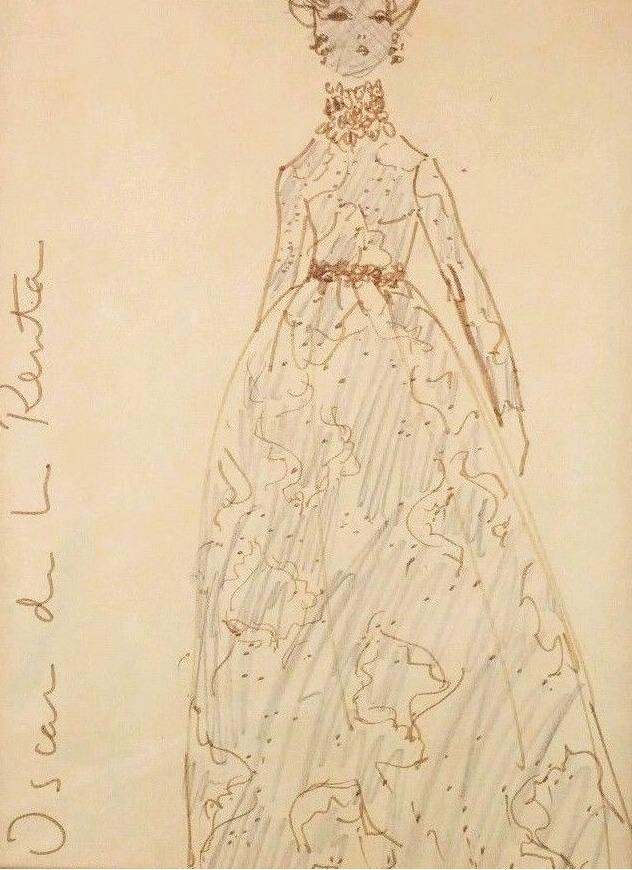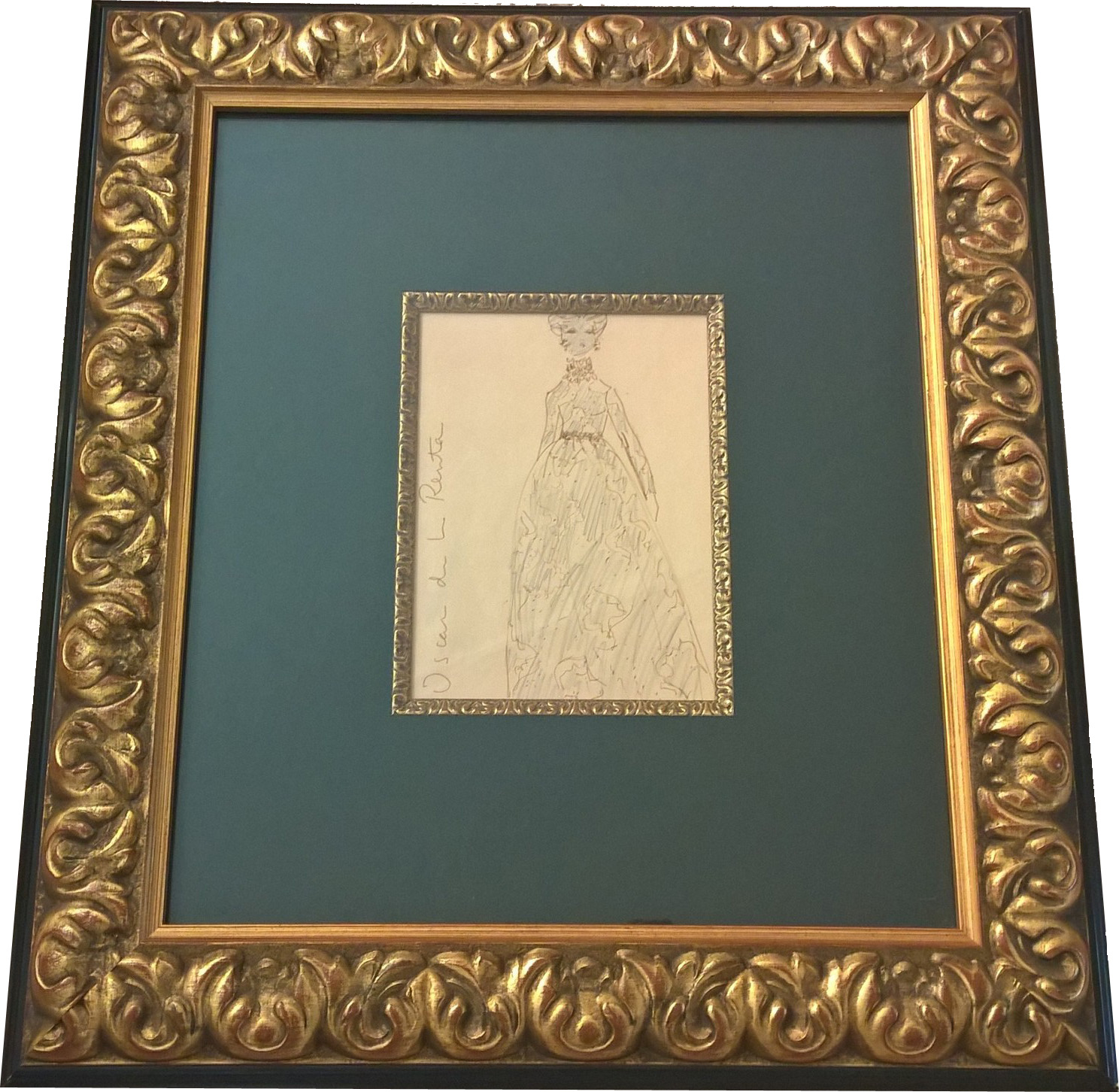 Fashion artist Oscar de la Renta

Óscar Arístides Renta Fiallo (22 July 1932 – 20 October 2014), known professionally as Oscar de la Renta, was a Dominican fashion designer. Born in Santo Domingo, he was trained by Cristóbal Balenciaga and Antonio del Castillo. At the age of 18, he went to study painting in Spain at the Academy of San Fernando in Madrid. For extra money, he drew clothes for newspapers and fashion houses. After Francesca Lodge, the wife of John Davis Lodge, the U.S. Ambassador to Spain, saw some of his dress sketches, she commissioned de la Renta to design a gown for her daughter. The dress appeared on the cover of Life magazine that fall.
De la Renta became internationally known in the 1960s as one of the couturiers who dressed Jacqueline Kennedy. An award-winning designer, he worked for Lanvin and Balmain. His eponymous fashion house continues to dress leading figures, from film stars to royalty.
Source: Wikipedia
Oscar de la Renta
American, 1932-2014
Original Fashion Drawing, ca. 1985
TGC# 063-037
In February 2017 the United States Postal Service issued commemorative 'Forever' stamps that include 11 images:
an evocative black-and-white portrait of de la Renta and ten details from some of his most exquisite gowns.

Impressions of Washington D.C.

The National Mall is a national park in downtown Washington, D.C., the capital of the United States. The term National Mall commonly includes areas that are officially part of West Potomac Park and Constitution Gardens to the west, and often is taken to refer to the entire area between the Lincoln Memorial and the United States Capitol, with the Washington Monument dividing the area slightly west of its midpoint. Inspired by a visit to the Nation's Capitol in 2015 TGC acquired these two paintings of contemporary artists Sean Wu and Nino Pippa.
Sean Wu
American, contemporary
'National Mall, Wash., D.C.', 2009
Oil on Canvas 24 x 36in
TGC# 063-009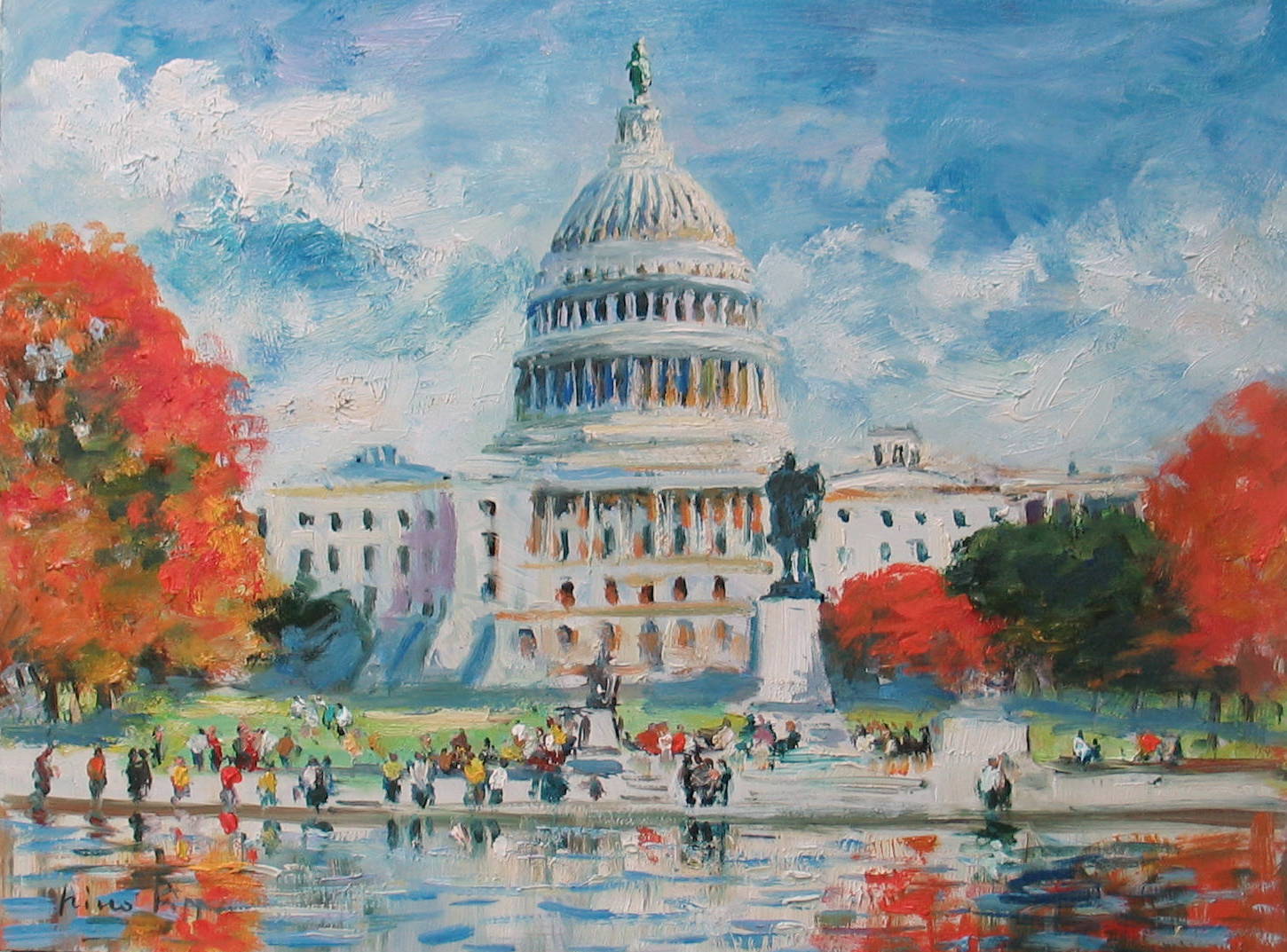 Nino Pippa

Italian, contemporary
'The Capitol Building', 2016
Oil on Board 9 x 12in
TGC# 063-017

V. Frederick
American, 20th century

'Portrait of a Lady', ca 1945

Oil on Canvas 14 x 20in
TGC# 076-030
The 1920s is the decade in which fashion entered the modern era. It was the decade in which women first abandoned the more restricting fashions of past years and began to wear more comfortable clothes (such as short skirts or trousers). Men also abandoned highly formal daily attire and even began to wear athletic clothing for the first time. The suits men wear today are still based, for the most part, on those worn in the late 1920s. The 1920s are characterized by two distinct periods of fashion. In the early part of the decade, change was slow, as many were reluctant to adopt new styles. From 1925, the public passionately embraced the styles associated with the Roaring Twenties. These styles continue to characterize fashion until the worldwide depression worsened in 1931.
Source: Wikipedia

During the 1920s, the notion of keeping up with fashion trends and expressing oneself through material goods seized middle-class Americans as never before. Purchasing new clothes, new appliances, new automobiles, new anything indicated one's level of prosperity. Being considered old-fashioned, out-of-date, or—worse yet—unable to afford stylish new products was a fate many Americans went to great lengths to avoid.
Sorce: Wikipedia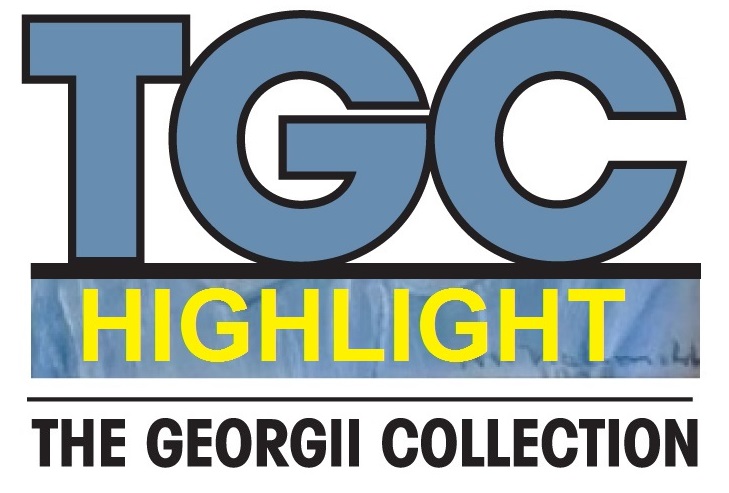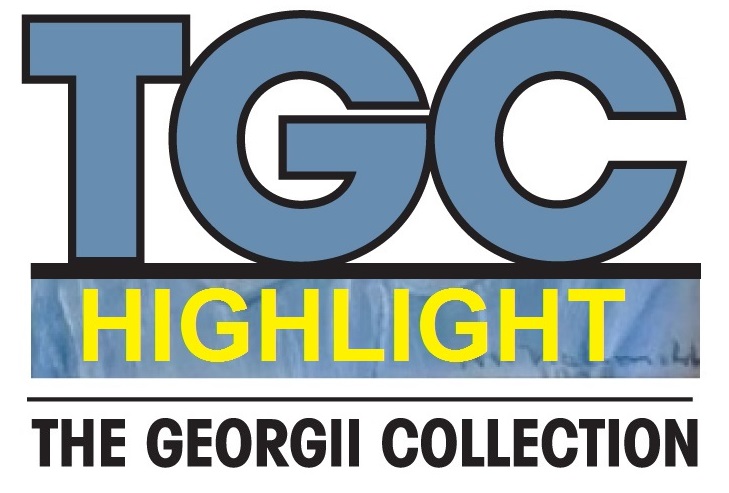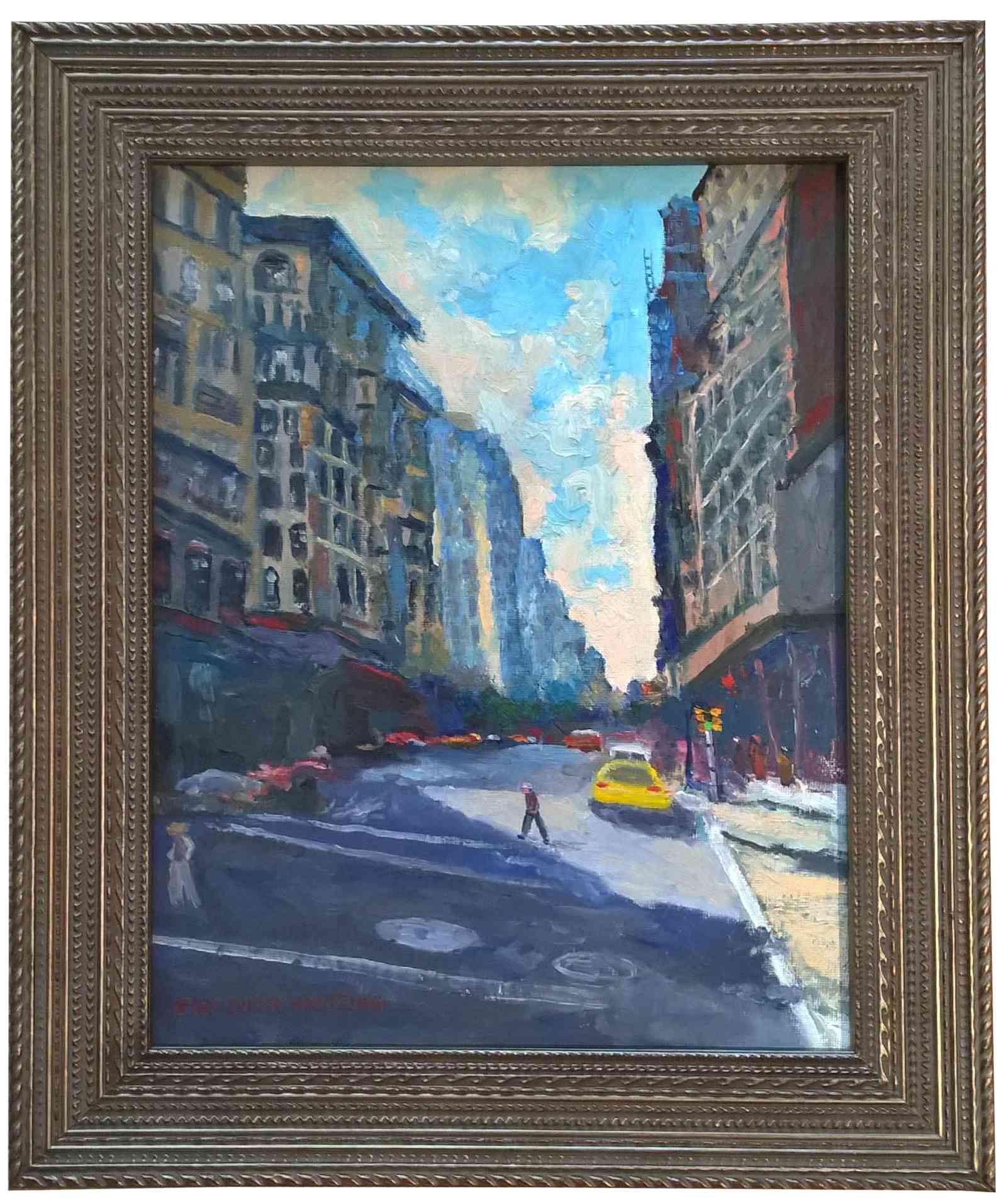 Frederick Munzing
American, 1926-2007
'New York City Street', 1990

Oil on Canvas 11 x 14in
TGC# 052-052
Frederick Munzing was an award-winning Fellow of the American Artists Professional League (AAPL) and therefore one of a very select group of impressionist artists in the United States.
In his painting Munzing 'dives into' the streets of New York City that provides a near endless trove of motifs.
He chooses the odd perspective intentionally - rendering the pedestrians seemingly smaller - and focuses on the dominating - almost menacing - surrounding architecture. Half the street is embedded in the sun whereas the foreground remains in a building's shadow.
Munzing exhibited three times at the Salmagundi Club in New York City, and has presented at AAPL's 70th Grand National Exhibition. He studied at the Rutherford Art School as well as under the legendary Emile A. Gruppe. His impressionistic handling of oils are reminiscent of other American painters such as George Bellows and John Sloan. Munzing was president of the Rutherford Art Association, and served as a member in various art associations in New Jersey as well as Arizona. Munzing was affiliated with the 'Desert Sage Artists' in Arizona. His painting, 'Lily Pond', won first place at the Allendale Show, and he was the recipient of the Closter New Jersey Medallion. He was a teacher and lecturer in New Jersey and New York. His work has been featured in major publications in New York, Massachusetts and New Jersey and is part of permanent collections of various institutions. Munzing passed away in 2007 in Scottsdale.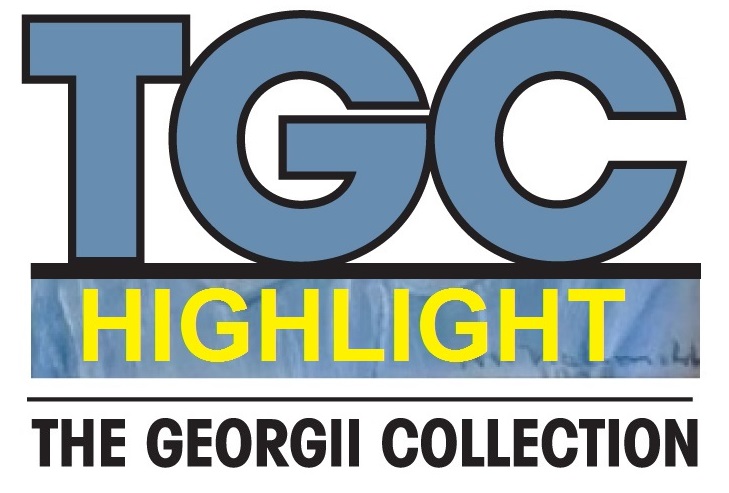 A New York moment by Gruppe student Frederick Munzing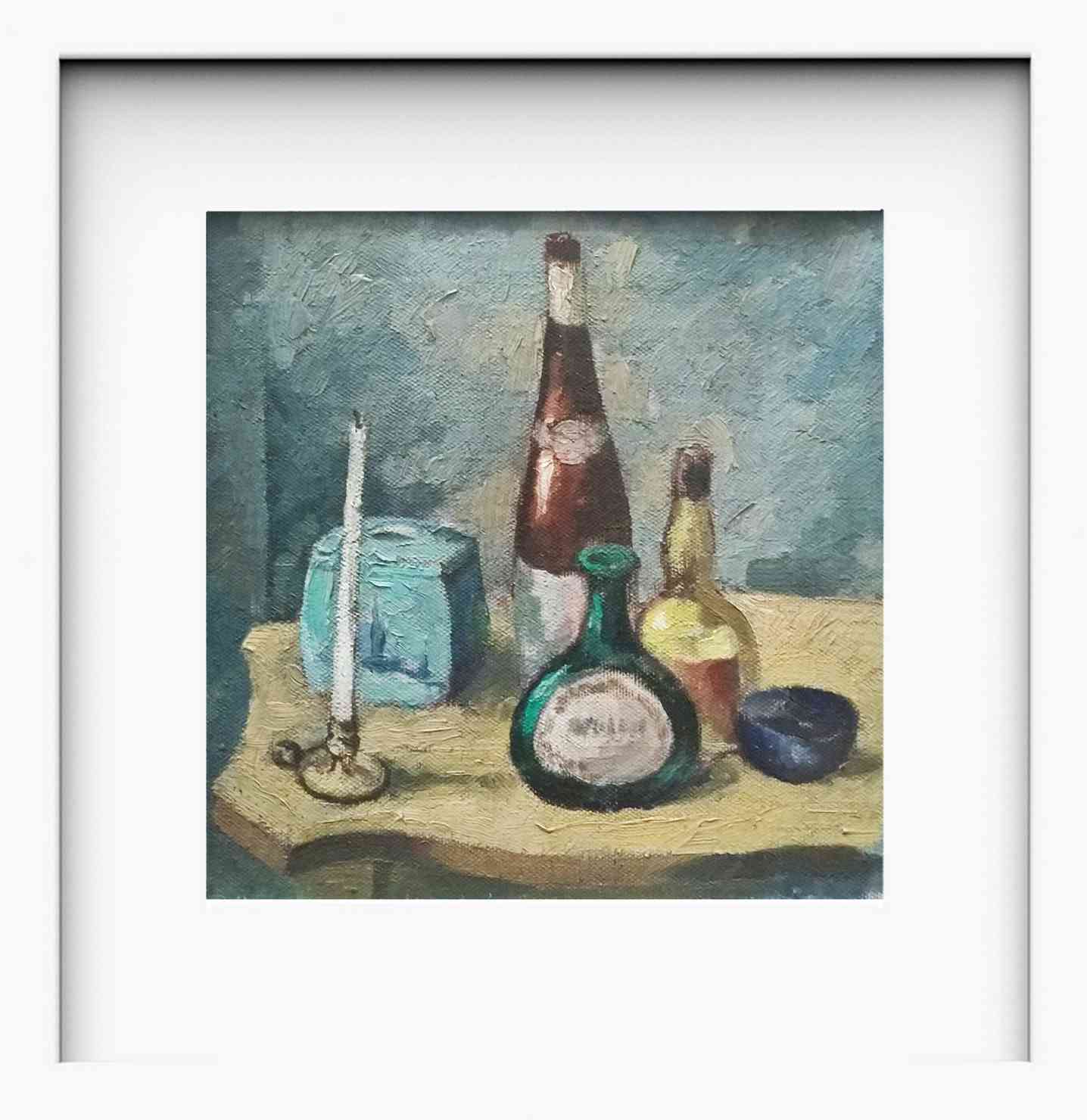 'Kitchen Still life #2', 1963
Oil on Canvas

"Pretty In Pink"
"Waiting"
"If You Had One Day"