Psychedelic art refers above all to the art movement of the late 1960s counterculture. Psychedelic visual arts were a counterpart to psychedelic rock music. Concert posters, album covers, lightshows, murals, comic books, underground newspapers and more reflected not only the kaleidoscopically swirling colour patterns of LSD hallucinations, but also revolutionary political,
social and spiritual sentiments inspired by insights derived from these psychedelic states of consciousnes. Source: Wikipedia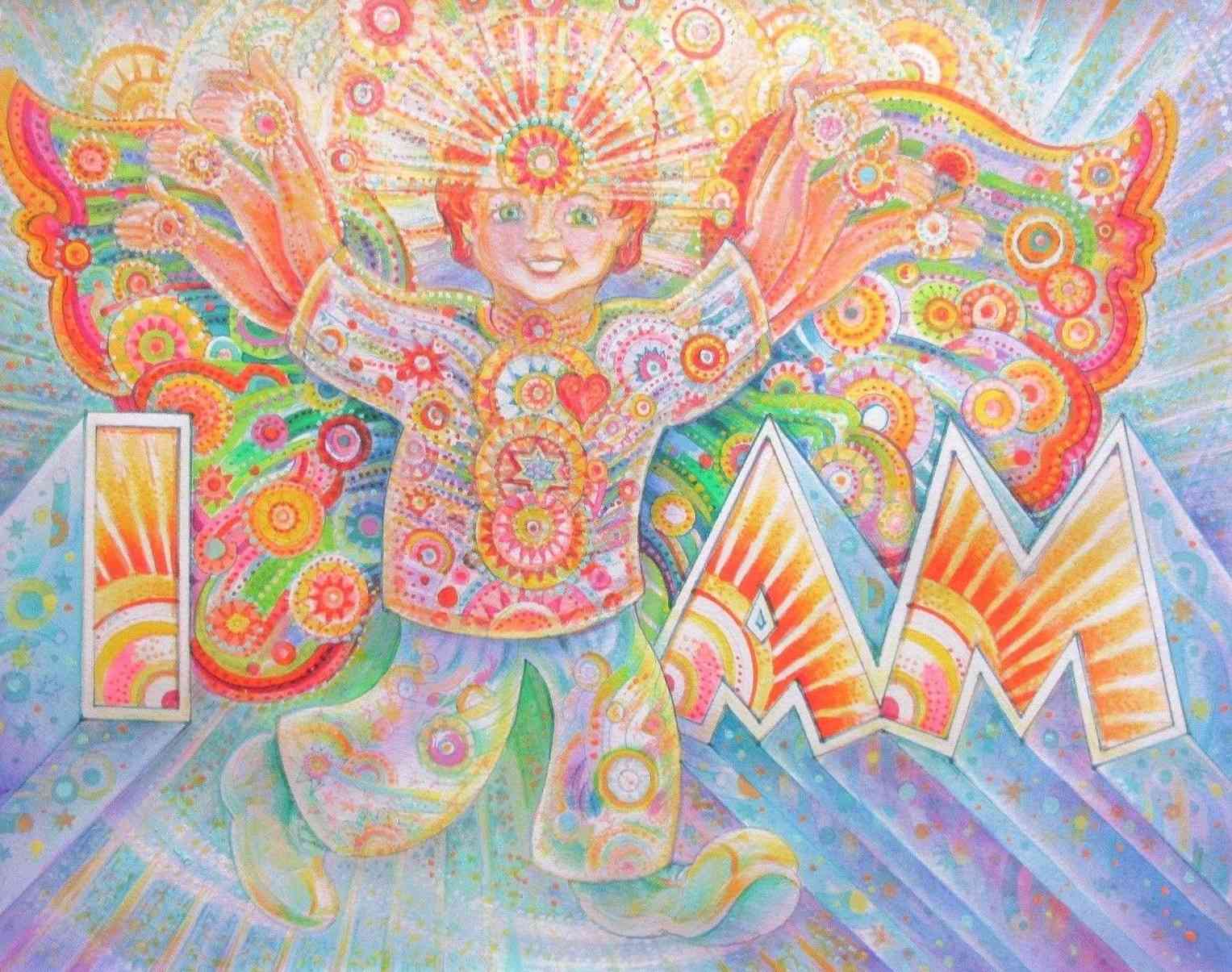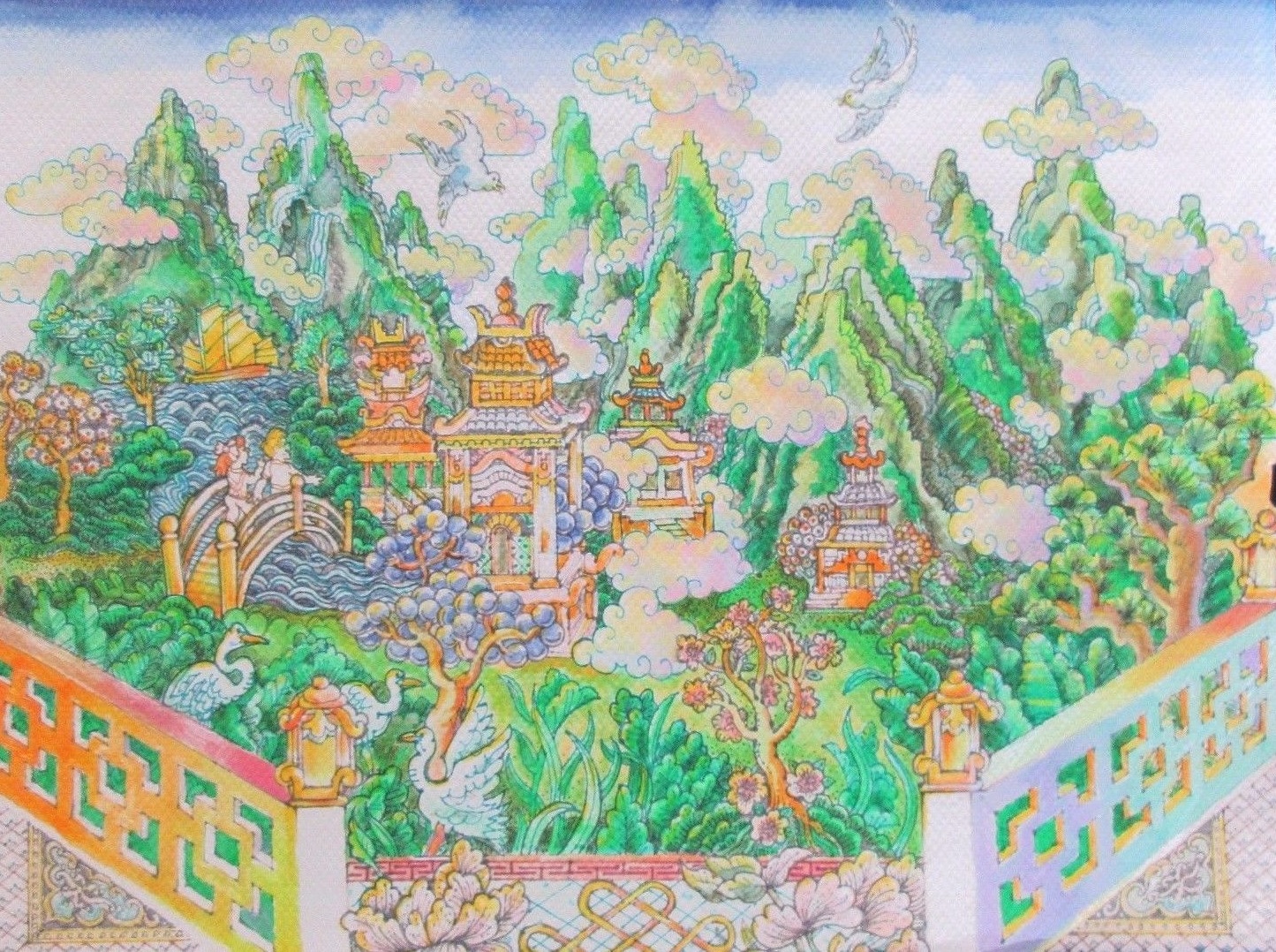 Abe Gurvin
American, 1937-2012
'Spectators'

Original Illustration, 1977

16 x 20 in
TGC# 077-001
Artist and Graphic Designer Abe Gurvin was one of the most prolific representatives of this movement and designed album covers for artists such as Janis Joplin, The Zodiac, Federal Duck, Bread and arguably his most famous work, the 'Nuggets' collection - which gave the word 'groovy' a whole new meaning. Gurvin's present work from his 'Sci-Tech', 'Food' and 'Kidstuff' collection included brightly colored hand illustrations for an unpublished storybook project called 'I Am Being Me' by Hope Ann.

He was on the Board of Directors at SILA (Society of Illustrators of Los Angeles) and his work included a famous May 1968 cover of 'Car & Driver' magazine. In 1988 Gurvin moved to a beautiful mansion in Laguna Beach in California and later to Santa Maria where he passed away on July 9, 2012 at the age of 74. TGC is privileged to have acquired and preserve part of his important portfolio. His legacy lives on in his illustrations that have influenced a whole generation in the temple of groove.
The early years of the 1970s saw advertisers using psychedelic art to sell a limitless array of consumer goods. Hair products, cars, cigarettes, and even pantyhose became colorful acts of pseudo-rebellion. The Chelsea National Bank commissioned a psychedelic landscape by Peter Max, and neon green, pink, and blue monkeys inhabited advertisements for a zoo. A fantasy land of colorful, swirling, psychedelic bubbles provided the perfect backdrop for a Clearasil ad. As Brian Wells explains, "The psychedelic movement has, through the work of artists, designers, and writers, achieved an astonishing degree of cultural diffusion… but, though a great deal of diffusion has taken place, so, too, has a great deal of dilution and distortion."
Even the term "psychedelic" itself underwent a semantic shift, and soon came to mean "anything in youth culture which is colorful, or unusual, or fashionable." Puns using the concept of "tripping" abounded: as an advertisement for London Britches declared, their product was "great on trips!" By the mid-1970s, the psychedelic art movement had been largely co-opted by mainstream commercial forces, incorporated into the very system of capitalism that the hippies had struggled so hard to change.
Source: Wikipedia
"I create festive art in a vast array of media and styles as suited for the particular project, art that sings and dances, excites and enhances. It glows, it charms, it celebrates and welcomes you to the party."
- Abe Gurvin

Abe Gurvin's portfolio included advertising work for corporations such as Toyota, Coca-Cola, Disney, Suzuki, IBM, Marantz, Scholastic, Kenwood, Time-Life Books, Sony Music and many more. He received awards from One Show, Communication Arts, New York Art Directors, Best of Show, LA Society of Illustrators, New York Society of Illustrators, Los Angeles Art Directors Club, Society of Publication Designers and The Belding Award.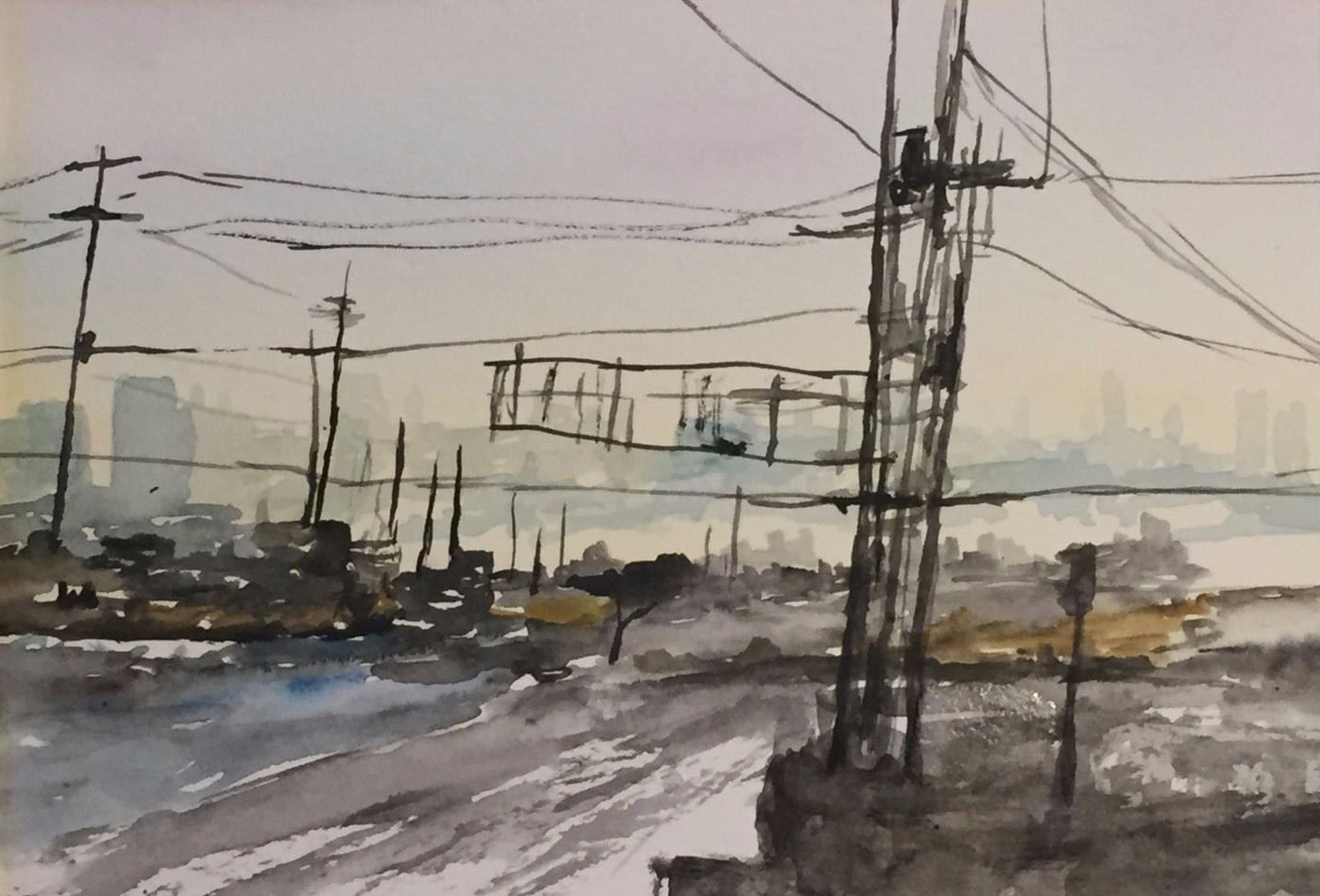 Ron Johnson
American, born 1953
Watercolors on Paper, 2017
6 x 8 in and 5 x 7 in

TGC# 077-030 - 077-063
Watercolor painting is extremely old, dating perhaps to the cave paintings of paleolithic Europe, and has been used for manuscript illustration since at least Egyptian times but especially in the European Middle Ages. However, its continuous history as an art medium begins with the Renaissance. The German Northern Renaissance artist Albrecht Dürer (1471–1528), who painted several fine botanical, wildlife, and landscape watercolors, is generally considered among the earliest exponents of watercolor. An important school of watercolor painting in Germany was led by Hans Bol (1534–1593) as part of the Dürer Renaissance.
Source: Wikipedia
Art in the Psychedelic Era: Abe Gurvin capturing the look and feel of the late 1960s counterculture

'Original Illustrations for the unpublished New Age storybook project 'I Am Being Me - The Light and Love that I Am' by Hope

The Beauty of Watercolor Paintings - by Colorado-based artist Ron Johnson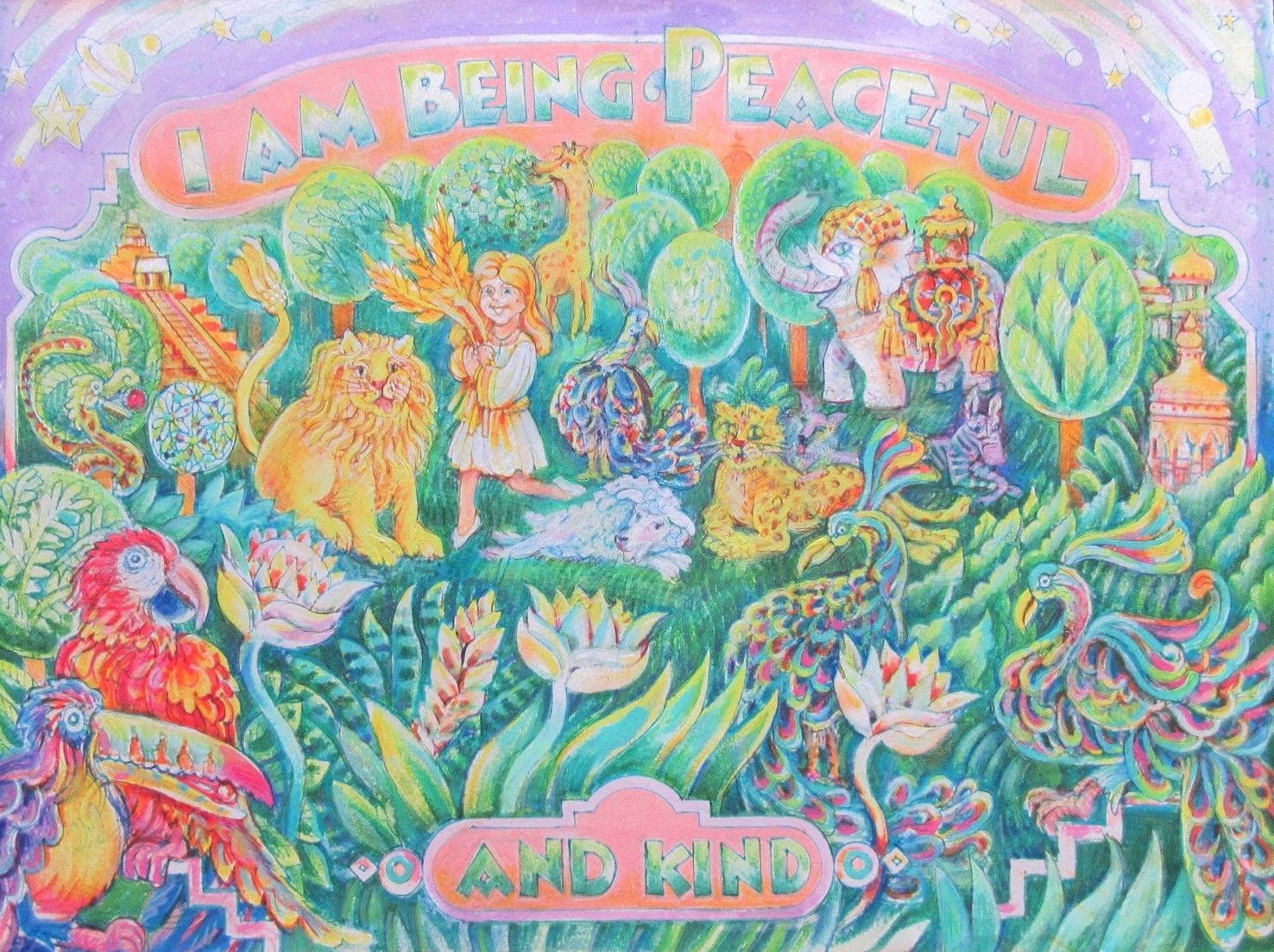 'Fantastic Machine' - from the Sci-Tech' Collection

'Birth' - from the 'Sci-Tech Collection'

'Paradise' - Advertising Project

Pop Art started in the late 1950s and became famous through New York artists such as Andy Warhol, Roy Lichtenstein, James Rosenquist, and Claes Oldenburg. Unlike Abstract Expressionism this movement was drawn to actual persons and commonplace objects known from mass media and popular culture. Pop art has become one of the most recognizable styles of modern art. California illustrator Abe Gurvin was influenced by the movement - though it rarely reflected in his work as much as in this example.
'Indulgence' - from the 'Flavorful Food Collection'

Leading proponents of the 1960s psychedelic art movement were San Francisco poster artists such as: Rick Griffin, Victor Moscoso, Bonnie MacLean, Stanley Mouse & Alton Kelley, and Wes Wilson. Their psychedelic rock concert posters were inspired by Art Nouveau, Victoriana, Dada, and Pop Art. The "Fillmore Posters" were among the most notable of the time. Richly saturated colors in glaring contrast, elaborately ornate lettering, strongly symmetrical composition, collage elements, rubber-like distortions, and bizarre iconography are all hallmarks of the San Francisco psychedelic poster art style. The style flourished from about 1966 to 1972. Their work was immediately influential to vinyl record album cover art, and indeed all of the aforementioned artists also created album covers.
Source: Wikipedia
After the movement became commercially successful in the late 1960s the ad industry jumped on the opportunity. While borrowing elements from Surrealism and Pop art one of the most prolific artists of the era and thereafter was Abe Gurvin.
Colorado artist Ron Johnson grew up in the famous winter ski resort town of Steamboat Springs (locals call it simply "Steamboat") and never actually underwent formal art instructions or training. He is an artist in the true sense, enjoying what he is doing and - without doubt - showing remarkable skill in the process.

In 2017 and 2018 TGC added to its collection a series of over 100 watercolor paintings depicting barns, farm houses, birch trees, beautiful Colorado mountainscapes and several winter landscapes as well as new projects such as steam engines and scenes of a busy city. Over the years this rather reclusive artist has found widespread recognition in the art community and TGC is dedicating a Special Exhibit in order to showcase his talent.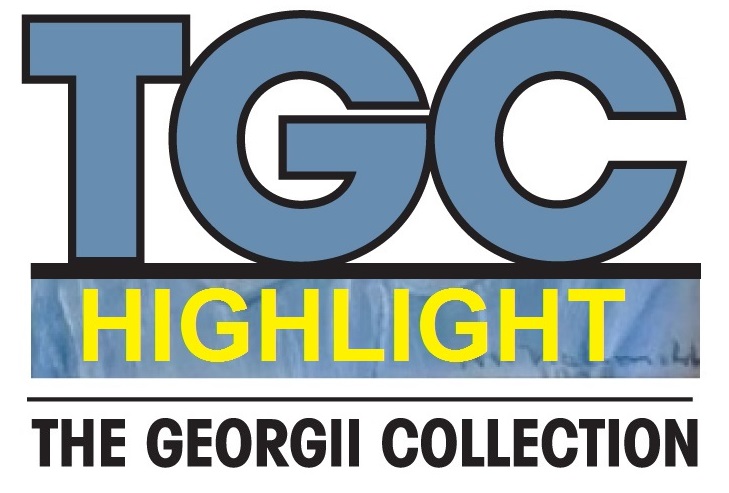 Kevin Yuen: A talent in the footsteps of the great California plein-air artists - and a student of Western Contemporary Art

Kevin Yuen

American, contemporary

'San Diego - North Park sign'
Oil on Board, 2016
11 x 14 in

TGC# 077-100
Kevin Yuen

American, contemporary

'San Diego Seaport Village'
Oil on Board, 2016
12 x 16 in

TGC# 077-101
Kevin Yuen

American, contemporary

'San Diego - Metro Transit Bus'

Oil on Board, 2016
11 x 14 in

TGC# 077-102
Kevin Yuen

American, contemporary

'Eucalyptus trees'
Oil on Board, 2015
11 x 14 in

TGC# 077-104
Kevin Yuen

American, contemporary

'Abstract 3-D'
Oil on Board, 2016
11 x 14 in

TGC# 077-103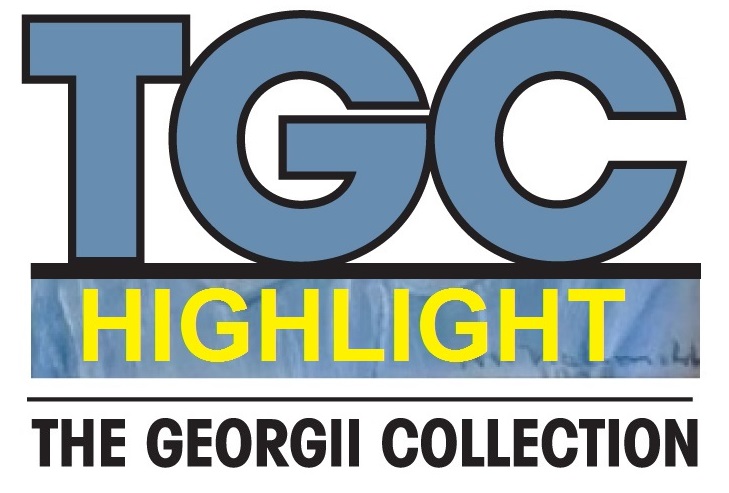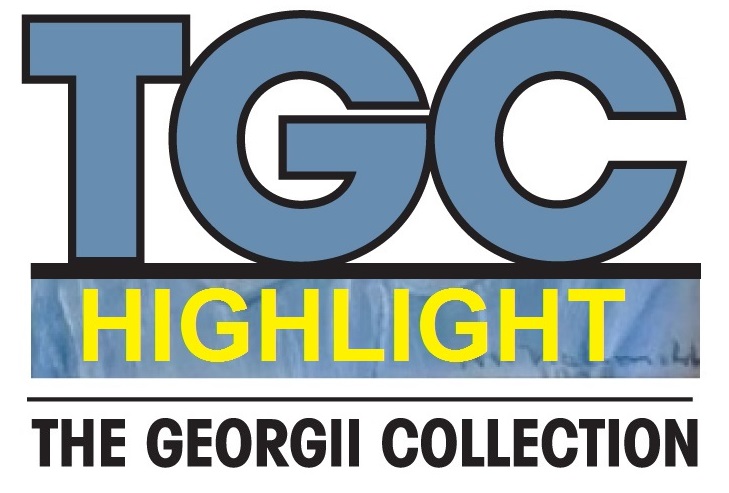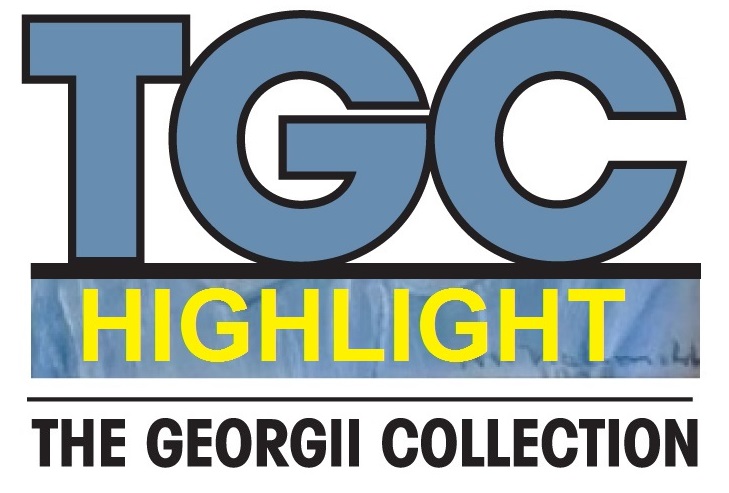 Kevin Yuen is also one of the few students of Gary Lang. Lang (b. 1950) is recognized as one of the most distinguished artists in western Contemporary Art, and no account of recent art history would be complete without mention of his iconic concentric circle paintings. Lang's methodology can be compared to that of a classical painter. His physical act of painting requires intense focus on the interaction between brush, hand, paint and canvas. This level of concentration compels Lang to be "hyper-present" with his works—an element that translates from artist to viewer.

Kevin Yuen

American, contemporary

'San Diego - Barrio Logan'

Oil on Board, 2016
24 x 36 in

TGC# 077-106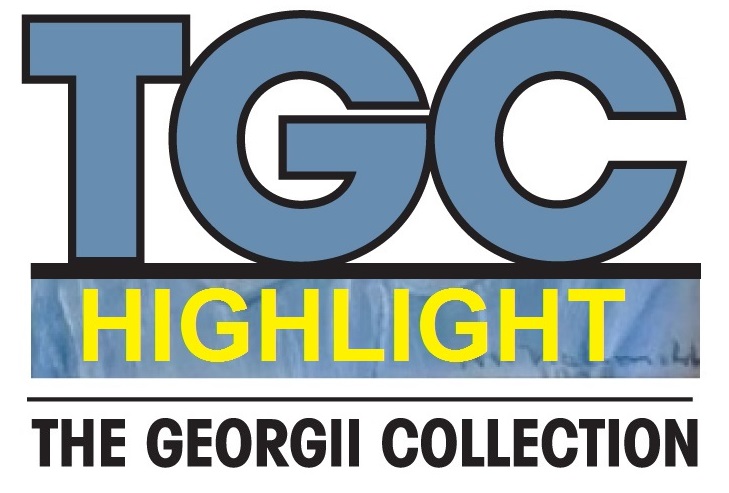 Barrio Logan is a neighborhood in south central San Diego. The street sign by Hector Villegas is 80 feet long and 42 feet tall at its center with Mayan, Aztec and Kumeyaay motifs - a fish, a nod to the historical importance of the sea as a food source, and an ear of corn, a staple crop for Native Americans. Kevin Yuen captures the spirit of this proud neighborhood in his 'San Diego' series of paintings that were all completed en plein air.

San Diego thinks of itself as a "city of villages". Some of its communities (neighborhoods) have rather clear-cut identities and are marked by official signs, even if they never were independent municipalities. Their boundaries are vague in some cases, but their hearts are unmistakable. The Naval Base in San Diego is the principal homeport of the Pacific Fleet, consisting of 46 Navy ships, seven Military Sealift Command logistical support platforms and several research and auxiliary vessels. Naval Base San Diego is home to 213 individual commands, each having specific and specialized fleet support purposes. It sits on 1,600 land acres and 326 acres of water.
The terms California Impressionism and California Plein-Air Painting describe the large movement of 20th century California artists who worked out of doors (en plein air), directly from nature in California. Their work became popular in the San Francisco Bay Area and Southern California in the first three decades after the turn of the 20th century. Considered to be a regional variation on American Impressionism, the painters of the California Plein-Air School are also described as California Impressionists; the terms are used interchangeably. In his 'San Diego' series Kevin Yuen follows the tradition of said Impressionists and shows incredible talent capturing the essence of the city.
Abe Gurvin
American, 1937-2012
'The Astounding X-Ray Eye!'

Original Illustration, 2002

TGC# 077-016
A 1965 letter of Georg Baselitz - pioneer of German Neo-Expressionist painting - to art dealer Marc Moyens (1920-2003)


Georg Baselitz
German, born 1938

'P. D. Stengel', 'Die zweite Nacht im Eimer', 'Schwibbögen' & various others

Official Photo Reproductions by Reinhard Friedrich, Berlin, 1963
& Handwritten letter by Georg Baselitz to Marc Moyens
February 1965
approx. 7 x 9 in

TGC# 077-107 - 077-116

Georg Baselitz (born 23 January 1938, as Hans-Georg Kern, in Deutschbaselitz, Germany) is a German painter, sculptor and graphic artist. In the 1960s he became well known for his figurative, expressive paintings. Since 1969, he paints his subjects upside down in an effort to overcome the representational, content-driven character of his earlier work and stress the artifice of painting. Drawing from a myriad of influences, including art of Soviet era illustration art, the Mannerist period and African sculptures, he developed his own, distinct artistic language.
Since Baselitz grew up amongst the suffering and demolition of World War II, the concept of destruction plays a significant role in his life and work. These autobiographical circumstances have therefore returned throughout his whole oeuvre. In this context, the artist stated in an interview:
"I was born into a destroyed order, a destroyed landscape, a destroyed people, a destroyed society. And I didn't want to reestablish an order: I had seen enough of so-called order. I was forced to question everything, to be 'naive', to start again."
By disrupting any given orders and breaking the common conventions of perception, Baselitz has formed his personal circumstances into his guiding artistic principles. To this day, he still inverts all his paintings, which has become his unique and most defining feature in his work. Source: Wikipedia

One of the most striking acquisitions by TGC is this letter by then 27-year-old Georg Baselitz - written in 1965 to art dealer Marc Moyens (1920-2003). The letter's purpose is to introduce Moyens to Baselitz' art. The documents contain several signed official photo reproductions by Baselitz publisher, Berlin-based Reinhard Friedrich (born 1928).



New Age is a term applied to a range of spiritual or religious beliefs and practices that developed in Western nations during the 1970s. Precise scholarly definitions of the New Age differ in their emphasis, largely as a result of its highly eclectic structure. Although analytically often considered to be religious, those involved in it typically prefer the designation of spiritual or Mind, Body, Spirit and rarely use the term "New Age" themselves. Many scholars of the subject refer to it as the New Age movement, although others contest this term and suggest that it is better seen as a milieu or zeitgeist. Source: Wikipedia

A 1980 letter by Abstract Expressionist Ernest Briggs to Marc Moyens' and Komei Wachi's 'Gallery K' in Washington D.C.


Kevin Yuen is one of the most promising art talents in California and his paintings of San Diego and surroundings - landscapes but also very interesting city and street scenes - have become very successful. "Artists whom I admire are Salvador Dali, Gustav Klimt, and Caravaggio. My style is realism with a lot of influence by surrealism and graffiti. I am currently studying painting at Mesa College in San Diego."
Source: Fine Art America

Ernest Briggs (1923–1984) was a second-generation Abstract Expressionist painter known for his expressive, sometimes calligraphic brushwork, his geometric compositions, and revolution in abstract painting that secured New York City's position as the art capital of the world in the post-World War II period. Ernest Briggs was born 1923 in San Diego, CA. He went on to serve in the U.S. Army during and after World War II (1943–1946). Briggs studied painting at the Schaeffer School of Design, San Francisco, CA (1946–47) and later at The California School of Fine Arts, San Francisco (1947-1951), where he thrived under the tutelage of such ab-ex greats as Clyfford Still, Ad Reinhardt, David Park, and Mark Rothko. According to New York Times critic Grace Glueck, Briggs was largely impacted by the "painterly rhetoric" of his teacher Clyfford Still during and after his time at CSFA.
Considered a member of the second generation of Abstract Expressionists, along with Giorgio Cavallon, Briggs left California for New York in 1953 where he began exhibiting at the Stable Gallery. During the 1950s, he was able to make a name for himself through his explosive and dynamic style as part of the New York City avant-garde. Briggs brought to the East Coast a fresh, lively aesthetic, reflecting what has been termed a "radical West Coast style" that he had continued to develop since his days at the California School of Fine Arts in San Francisco. He participated in several Whitney Museum Annuals and in 1956 was included in the Museum of Modern Art's exhibition "12 Americans" curated by Dorothy Miller. He taught painting and sculpture at the Pratt Institute in Brooklyn from 1961 until the time of his death at age 61, and is survived by his wife Anne Arnold, who is also an artist.
The dynamism and at some points discord in Briggs' work is best suggested by the following quote from his obituary, published on June 14, 1984 in the New York Times:
"Ernest Briggs, a second-generation Abstract Expressionist painter known for his expressive, sometimes calligraphic brushwork and his geometric compositions, died of cancer Tuesday in New York. He was 61 years old. Mr. Briggs continually struggled to reconcile an approach to painting identified with David Park, Richard Diebenkorn and other Abstract Expressionists of San Francisco, where he studied art, and an approach identified with first- and second-generation artists of the New York School, such as Hans Hofmann and Giorgio Cavallon. Sometimes Mr. Briggs's emphasis was on strong, lyrical color and thick brush strokes that called attention to the act of painting. Sometimes, as in his exhibition earlier this year at the Gruenebaum Gallery in New York, his work was more linear and geometric, and the expressive element was dependent upon a strong, almost translucent light within grays and blues. Mr. Briggs was a professor at Pratt Institute in Brooklyn, where he had taught painting and sculpture since 1961. His work is in the collections of the Whitney Museum of American Art, the Brooklyn Museum, the Walker Art Center, the Carnegie Institute Museum of Art and the San Francisco Museum of Modern Art."
Source: Wikipedia, New York Times

Ernest Briggs
American, 1923-1984

Three catalogs and Invitation by the 'Landmark Gallery'

incl. a handwritten letter by Briggs to Komei Wachi
March 1980

approx. 8 1/2 x 11 in

TGC# 077-117 - 077-123

The present exhibit consists of three exhibition catalogs featuring Ernest Briggs' "Oil Paintings", April 19 - May 8, 1980 at the Landmark Gallery in Manhattan with a press release, "Recent Paintings", November - 25 December 20, 1980, at Gruenebaum Gallery in Manhattan, and "New Paintings", April 13 - May 8, 1982, also at Gruenebaum Gallery.
The April 1980 catalog also has two gallery postcards for the show, one hand-addressed to Komei Wachi at Gallery K, along with a handwritten letter on yellow legal paper, dated 3/8/1980 and addressed "Dear Mr. Wachi", and providing an extremely detailed description of how Briggs mounts the canvas for his paintings on home-made temporary pine stretchers for shows, with several diagrams.

The artist known simply as Nall

Fred Nall Hollis (born April 21, 1948) is an internationally known American artist who uses the simple name "Nall". He presently maintains a studio and gallery in Fairhope, Alabama. Nall was born in Troy, Alabama, the son of Mary Winifred Nall Hollis and Joe Frost Hollis. His father, a banker, later moved the family to Arab, Alabama, where Nall finished high school. Nall then attended the University of Alabama, earning a B.A. degree with a major in Art and minors in Psychology and Political Science.
Nall was admitted to study at the École des Beaux-Arts (School of Fine Arts) of Paris, France in 1971. He traveled widely – particularly in the Middle East, North Africa, India, and Mexico – with his art being influenced by surroundings ranging from Arabic and Byzantine architecture to Alabama quilts. His art was soon recognized and exhibited in the United States as well as Europe. He studied under Salvador Dali who trained him in artistic techniques and inspired him to devote his life to the pursuit of beauty through artwork.
Nall took care of James Baldwin (1924-1987) on his deathbed. Nall had been friends with Baldwin from the early 1970's because Baldwin would buy him drinks at the Café de Flore. Nall recalled talking to Baldwin about racism in Alabama with the racially conscious author. In one conversation, Nall told Baldwin that "Through your books you liberated me from my guilt about being so bigoted coming from Alabama and because of my homosexuality." Baldwin insisted that "No, you liberated me in revealing this to me."

Nall is close friends with Albert II, Prince of Monaco and Catherine Deneuve who both own multiple works created by him. He is also friends with Ringo Starr.
NALL Art Association
In 1986, Nall bought a studio in Vence, France, and began publishing his line engravings. This led to his acquiring the existing Karolyi Foundation and from this creating the N.A.L.L. (Nature Art & Life League) Art Association. Located on a three-hectare (seven and one-half-acre) estate in a valley between Vence and Saint-Paul-de-Vence, Nall spent 3 years personally rebuilding and renovating the entire existing houses and a adding a Museum to house and exhibit his artwork. The N.A.L.L. Art Association offered "artistic training for college students and provided a cultural life through exhibitions and conferences". The facilities included ten cabins and studios for artists and a studio-museum.

Fred Nall Hollis ('Nall')
American, born 1948

Catalog and Invitation to the 'Galerie Krivy' , Nice

incl. a handwritten letter by Nall to Komei Wachi
January 1984

approx. 8 1/2 x 11 in

TGC# 077-124 - 077-127



Fred Nall Hollis (born April 21, 1948) is an internationally known American artist who uses the simple name "Nall". He presently maintains a studio and gallery in Fairhope, Alabama. The present exhibit consists of a copy of the exhibition catalog "Nall, Exposition Dessins - Gravures", which accompanied an exhibition at the Galerie Isy Brachot in Brussels in 1978, a folding card invitation to the exhibition, and a folded exhibition card for an exhibition of his works at the Galerie Krivy, in Nice, in 1984. It includes a handwritten letter from Nall dated January 16, 1984, in Nice, to Gallery K owner Komei Wachi.

Georg Baselitz - Portraits of Elke (1997)

Georg Baselitz
German, born 1938

'Portraits of Elke', 1997 - 1st Edition

Published by Modern Art Museum of Fort Worth, TX

signed on June 28, 1998 by Georg Baselitz
and wife Elke Kretzschmar Baselitz

Book, 6.6 x 9.1 in, 126 pages

TGC# 077-128

"You can lose the model, but you don't lose the subject. The painting takes its course but Elke comes in and out of the picture. It's complicated. I begin with an idea, but as I work, the picture takes over. Then there is the struggle between the idea that I preconceived in advance and the picture that fights for its own life . . . . You have to fight the conventions of the genre and the subject itself in order to make something new. The point of portraiture is to leave the portrait behind so that you can go forward." - G. Baselitz

When a young and up-and-coming artist is kicked out of an art academy, that could mean either an early end to his career or the beginning of life on the world stage. The latter happened to
Georg Baselitz. In 1956, he moved from Deutschbaselitz in the state of Saxony to East Berlin to study art. But his schooling only lasted for two terms. During his vacations, the 18-year-old Baselitz, whose name back then was still Hans-Georg Kern, refused to work at an industrial site in Rostock — something that was expected from students in the former communist East Germany. He preferred to paint in the style of Pablo Picasso. With the Berlin Wall not yet built, he was able to move from East to West Berlin where he became acquainted with the abstract art movement, which was prevalent in the German art world at the time. Instead of following that artistic style, Baselitz, always protesting against the status quo, turned to expressive realism.

In 1961, the year when the Berlin Wall was built, he took on his nom de plume, stirring controversy once again by producing paintings that didn't fit the conservative conventions of the
time. "During this time, I was a bullheaded, unruly and awkward guy who rejected everything," Baselitz once admitted to his friend Bianca Jagger in the magazine "Interview." Two of his paintings, "Der Nackte Mann" ("The Naked Man") and "Die grosse Nacht im Eimer" ("The Big Night Down the Drain"), triggered a scandal in 1963 and were consequently confiscated. Baselitz and two Berlin-based gallerists had to testify before Berlin's state court, and finally, the Federal Court of Justice for having shown pornographic material. Both paintings depicted a figure with a huge penis, which to some viewers suggested masturbation. The proceedings were finally suspended. To this day, it remains unclear whether or not the scandal was actively stirred by gallerist Michael Werner, who was said to have promoted sensationalist reporting of the issue which then led to confiscation of the works. Whether the allegations were true or not, Werner subsequently emerged as an important player in Germany's art market, and Baselitz suddenly managed to sell his paintings.
Baselitz had finally established his image of an unfaltering rebel, an image that has remained with him his entire life. And he certainly never ceases to contribute to this image by making controversial statements. Some examples: he has repeatedly said women aren't able to paint, which is why prices for their works on the art market remain low. And he once referred to the Documenta contemporary art exhibition in Kassel as the "Paralympics." Such controversial remarks have helped maintain his maverick reputation. On the occasion of the artist's 80th birthday, roughly 100 of his works (that he himself considers as "battles") have been on show in a retrospective on the Fondation Beyeler in Basel since January 21. From June onward, the works, among them the controversial painting "The Naked Man," will be shown in Washington. In 2015, Baselitz withdrew his loaned works from German museums, protesting against a planned revision of a German law on the protection of cultural goods. That law, later relaxed, stipulated that it was no longer permitted to export entire museum collections, which meant that artists, collectors, gallerists and auction houses were only allowed to sell artworks in Germany. The Baselitz protest is understandable as his artworks sell for hundreds of thousands of euros all over the world, with some of the older works even selling for more than €1 million. For Baselitz, all this was no reason to give up. "I want to remain in vogue, to remain young," he told the German magazine "Der Spiegel" in 2013. The German art ranking Kunstkompass still puts him in the fourth position in a ranking of the most important contemporary living artists. What has greatly contributed to Baselitz's fame is his ability of reinventing himself and his art over and over again, sometimes to the desperation of art traders, as customers tend to buy familiar art. In the mid 1960s, Baselitz created roughly 60 paintings within a very short period of time, which became known as "Heroes." As Baselitz told Jagger, he "fumbled around" with 30 of these paintings because he grew tired of these exhausting images. To him, the paintings were like a completed biographical work. What followed was a chapter that made him world famous and unique, with Baselitz painting pictures that were turned their head.
"Now I didn't need to invent monstrous things anymore. I could simply take a photo of an apple tree or an eagle and paint in a realistic, conservative fashion. By turning the images upside down, it was no longer necessary to press on with the painting," he later said. In this way, he managed to change the public's viewing habits, to sharpen perceptions and to make people wonder: Is everything in the right spot? And what's all this about? In this way, Baselitz was absolutely unique. And then he turned to producing huge wooden sculptures. Baselitz also repainted earlier works by applying his so-called "remix," to link them to the present. Before his 75th birthday, he announced that from then on, he would produce mainly black paintings. Museums all over the world have exhibited his works, and he was featured at the German pavilion at the Venice Biennale in 2015.
- Source: Deutsche Welle, Gagosian

The book 'Portraits of Elke' was released in 1997 and is a romantic retrospective of 51 portraits of the artist's wife Elke -- all showing her upside-down, in the artist's trademark style. After its debut at the Modern Art Museum of Fort Worth, the exhibition appeared at the North Carolina Museum of Art, Raleigh, Feb. 13-May 24, 1998; the Carnegie Museum of Art, Pittsburgh, June 27-Sept. 13, 1998 (where Baselitz and his wife signed the present copy); and the Museo de Arte Contemporáneo de Monterrey, Mexico, Oct. 9, 1998-Jan. 10, 1999.
Fred Nall Hollis ('Nall')
American, born 1948
Nall - Technique and Symbol (by Alain Renner), 1996
1st Edition, signed with personal message by Nall

Book, 282 pages

TGC# 077-129

Kevin Yuen

American, contemporary

'Desert Garden'
Oil on Board, 2015
12 x 16 in

TGC# 077-0130
Kevin Yuen

American, contemporary

'Eucalyptus trees / Coastal California'
Oil on Board, 2015
12 x 16 in

TGC# 077-105
Abe Gurvin
American, 1937-2012
'Fannin Street'

Watercolor on Paper, 1972

11 x 14 in
TGC# 077-131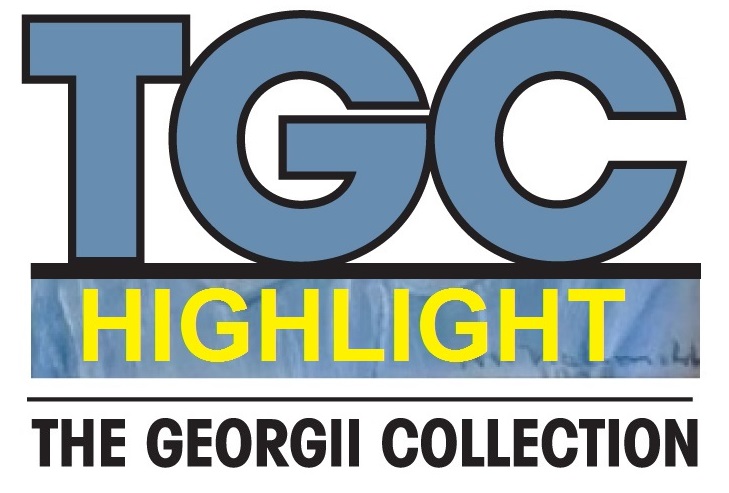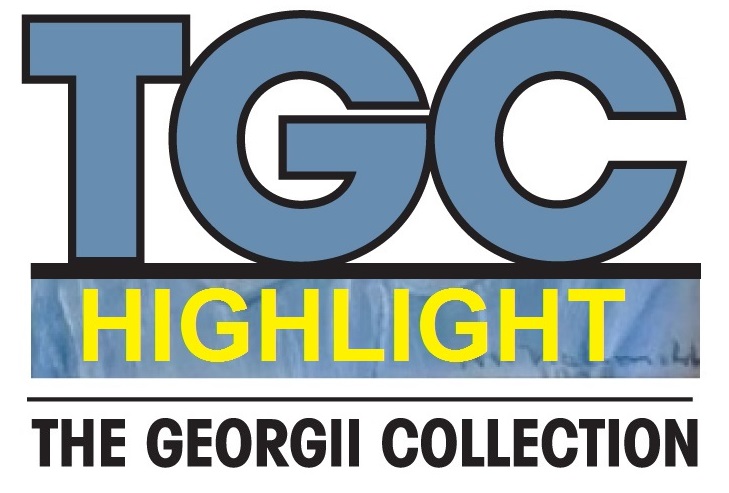 Abe Gurvin
American, 1937-2012
'Various Original Illustrations'

TGC# 077-002 - 077-015